How To Limit Quantity On Shopify
Last modified: December 2, 2021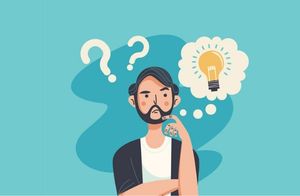 When you have a store, you can only sell so much. This is known as your stock or inventory. You have to be sure that you don't oversell this as it can cause significant disruption to your business and upset customers.
You should also be sure that you don't store too much inventory. Often holding too much stock can cause the stock to degrade over time, and after a certain period it can become useless. In addition, it costs a lot of money to store a large inventory.
Recommended: The 10 Best Shopify Limited Product Apps – [2023]
#
Name
Image

Get a Free Custom Shopify Store
1

Stockie Low Stock Alert

2

Low Stock ‑ Back in Stock Pro

3

EasyStock: Left in Stock badge

4

STOCK LEVEL inventory quantity

5

Scarcity: Low Stock! Countdown

6

Merchbees Low Stock Alert

7

Stock Countdown Timer Bar

8

Stocky

9

EasyEcom Inventory Management

10

Low Stock & In Stock Notifier

Show More
How To View Product Inventory
When it comes to managing your product inventory, you should know how to view your product inventory.
To see the quantity of stock you have for any product or variant of product, you can look on the inventory page of Shopify. Or you can view this information on the Product page on Shopify. There are some apps that will also show the level of stock on the store, mostly on FOMO apps.
How To Manage Inventory On Shopify
Step 1: Log Into Your Shopify Store
Log into your Shopify store using your login credentials.
Step 2: Inventory Page
Click on the 'Products' option in the Shopify admin and then find and click on the 'Inventory' option.
Step 3: Set A Quantity
In this section you will find a title that is titled 'Update Quantity'. This is where you can set the level of stock you have.
There are two options here 'add and set'.
The add option allows you to add a certain number of products to the current stock level you've set in your store. This is a great option when you know the stock level already in your store is accurate and you've had a new delivery.
You can also use negative numbers in the 'add' option. This allows you to decrease the amount of the stock held in storage. This is good if you have a physical store as well and sell items throughout the day.
The 'Set' option is when you write a number in that overwrites the previous number and is the total count that you have. This is a great option for those starting out or who have just done a stock check.
Step 4: Save
Once you've added the details into the inventory, you can then press the 'Save' option to confirm the changes to your stock levels. Some apps, like those when you want to sell on Amazon as well, will make automatic changes to stock levels as you sell products.
Make sure your customers stay happy. Always show your customers what stock you have in and what is out-of-stock. Plus, when stock is low, you might convert more visitors into customers.
Avi Klein
Vast experience in the online world. SEO expert, Web developer and consultant to several online companies.
Read more...
. Read more about
our approach
to reviewing themes and plugins.