How to Migrate your Squarespace Website Data to Shopify
Last modified: December 3, 2021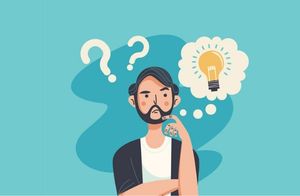 If you've been using Squarespace and looking to move your website to one of the Shopify basic plans, then you might be wondering how you can achieve this. You don't need to upload and enter in all the products manually. This can be done much more easily and within just a couple of hours rather than several days, especially if you have a large database of products, customers and orders.
So here are the instructions for you to migrate your Squarespace website to Shopify.
Recommended: The 10 Best Shopify Themes – [2023]
#
Name
Image

Get a Free Custom Shopify Store
1

Booster

2

California

3

Polaris

4

Palo Alto

5

Boundless

6

Beyond

7

Galleria

8

Context

9

Expanse

10

Shoptimized

Show More
Export your Store Data from Squarespace
The first thing you need to do is to export your store data from Squarespace. Follow these steps.
Step 1 – Log In
Log into your Squarespace store.
Step 2 – Commerce
Now you need to go to 'Commerce' and then click on 'Inventory'. From here you need to click on the option that reads 'Export All'.
This will download your products into a CSV file. This is one of the two CSV files that you will need that contain all your Squarespace data. Keep this file safe.
Step 3 – Orders
Now from the 'Commerce' menu click on the 'Orders' option. Within this screen click on the 'Export' option to download a second CSV that you will need for uploading your Squarespace data to Shopify.
If you have any pending orders, you should close them before you move the order information to Shopify. If there are pending orders when importing, they will be marked as completed.
Import Squarespace Store Data into Shopify
Now you need to import your store data into Shopify. This can be done by using the two CSV files that you downloaded in the previous section. Follow these instructions to use them.
Step 2 – Store Importer
Now you need to click on the option 'Apps' and then 'Store Importer'.
Step 3 – Squarespace
Within the 'Import Your Data Into Shopify' area, you need to select 'Squarespace'. This can be found in a dropdown menu.
If the platform mentioned on the Store Importer page is different to your store's platform, you can scroll down and choose the option 'Select a Different Platform'. You are then able to select Squarespace from the dropdown menu.
Step 4 – Upload
Within the 'Upload files' area of the page, click on the option for 'Add file' and then choose the exported files. Click on the 'Continue Import' and then 'Import'.
Review
If the import of your Squarespace data was successful, then your product, customer and order data should be available within the Shopify admin areas. You can check these areas at your leisure. You might find that some information is not accurate. You should also be checking manually to ensure that everything is fine.
Final Word: How to Migrate your Squarespace Website Data to Shopify
When you've been using Squarespace but you want to move to a new platform, like Shopify, then it can be daunting. Add that data to a new platform might seem like a long job, but in reality, the task can take just a few minutes. Above is the easy way to migrate your Squarespace website data to Shopify.
Avi Klein
Vast experience in the online world. SEO expert, Web developer and consultant to several online companies.
Read more...
. Read more about
our approach
to reviewing themes and plugins.