How to Monetize your Blog on Shopify
Last modified: April 15, 2023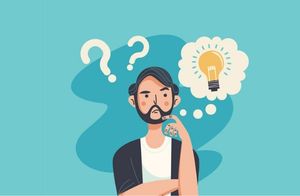 Many Shopify store owners fail to use their Shopify blogs in many ways. Research has found that blogs can help improve traffic to your website, increase sales and build trust with audiences. The more content that you have published on your website within a month, the more sales you can make on your website.
However, writing a blog can be a tiring task with many bloggers failing to keep going. One reason for this is that the activity required to keep a blog going is exhausting. You need to instead find ways to make more money from your blog on Shopify.
Monetizing a blog can have several benefits. For one, it can help you increase the revenue you get from your website without increasing workloads or buying some online courses. Another benefit is that it allows you to see value within the blogging process. If you don't see a direct connection between blogging and revenue, it can be hard to continue to blog.
Finally, it allows you to be competitive. For most entrepreneurs, this can be a great reason to monetize a blog.
So, if you're wondering 'how can i monetize my blog?', then here are several ways that you can monetize your Shopify blog.
Recommended: 12 Best Shopify Affiliate Program Apps [Sep, 2023]
#
Name
Image

Get a Free Custom Shopify Store
1

UpPromote: Affiliate & Referral

2

Social Snowball

3

Pro Affiliate Marketing

4

Affilo: Affiliate Marketing

5

Refersion: Affiliate Marketing

6

ShoutOut - Affiliate Marketing

7

Affiliatly

8

LeadDyno Affiliate Marketing

9

GrowthHero Affiliate Marketing

10

Affiliate & Referral Marketing

11

OSI Affiliate Software

12

Convertout

13

CollabPay ‑ Split Payments

14

Bamboo · Referral Program - Inactive

Show More
1. Affiliate Links
This is probably the most obvious way that you can monetize your blogging. This is when links are included within your blog post that connects to another website. When the customer lands on that website, the referrer (you) is logged. If the visitor makes a purchase after clicking ont he affiliate link, you get a commission.
Running affiliate marketing on Shopify is really simple and can be done with very little effort. Some affiliate programs can pay lots of money for the effort and others pay very little.
2. Guest Blogging
Guest blogging is a great way to earn lots of money because you can charge for a spot on your schedule. It also reduces the amount of work that you have to do on your website. This can improve your revenue, reduce your workload and increase the traffic to your website.
The fee you can charge will depend very largely on the traffic you generate. Those that see hundreds of people per day can expect to charge more than those with just a few visitors per day.
Be sure that you check the best Shopify blog examples to see how they do this one, as the reality of guest blogging can be different to how other portray it.
3. Sponsorship
Another way to earn money from blogging is to have sponsorship. This is when a brand pays you to write a piece for them. This can be something like a brand for a product you sell or an unrelated product. This is a common method for earning on websites and can come with great benefits for you.
However, this type of content can sometimes be seen as biased.
4. Adverts
Another option is to sell advertising spots on a website. This use to be more common than it is now, but it is a great way for your website to earn some income from blogging. Again, the traffic levels to your website can determine the price that you can charge. So you should always be looking for ways to improve traffic levels on your own blog.
Some people use Google adsense, but this is low value.
Final Word: How to Monetize your Blog on Shopify
When it comes to blogging, publishing often is the best way to go. However, blogging is also another opportunity to earn revenue. Above are some of the best ways that you can monetize your blog to increase earnings and ensure that you don't feel that you're wasting your time when blogging. Learning these options allow you to have one of the most profitable and best Shopify blogs online. And you can use this app here, to help you manage your blog.
Avi Klein
Vast experience in the online world. SEO expert, Web developer and consultant to several online companies.
Read more...
. Read more about
our approach
to reviewing themes and plugins.