How To Optimize A Shopify Store [Dec, 2023]
Last modified: December 1, 2023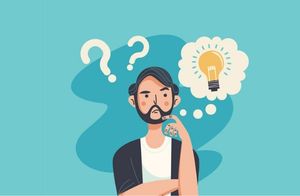 Optimizing your Shopify store is about making it better at converting while improving customer satisfaction. Small elements in your store could be costing you thousands of dollars in revenue every year, or more. And there are several places where these little things could be hiding including:
Page design
Navigation
Store policies
Page content (about, contact, FAQs, etc.)
Product listings
Images
Discount policies
Conducting regular health checks on your store is a key element in building an effective online business that drives conversions and sales.

Key Takeaways
1
Optimize all site pages for clarity, SEO, and ensure content is current and relevant.
2
Product pages should have clear images, unique descriptions, and up-to-date reviews.
3
Regularly test and ensure that all coupons and promotional codes work correctly.
Recommended: 16 Best Converting Shopify Themes [Dec, 2023]
#
Name
Image

Get a Free Custom Shopify Store
1

Debutify

2

Symmetry

3

Palo Alto

4

Korando

5

Atlantic

6

Mavon

7

Grid Theme

8

Everything

9

Luce

10

BoosterTheme.com

11

Retailer Multipurpose Fastest Converting Shopify Themes

12

Polaris

13

Pop

14

Plain

15

Shoptimized™ - Highest Converting Shopify Theme

16

Jumpstart

Show More
What Are You Looking For?
There are a number of important factors that you need to take into account when performing a website health check. These factors are:
Your search engine visibility – SEO is considered one of the most important factors when it comes to the success of your online store. About 70% of your traffic should come through search traffic and very little through social media. Yet many businesses rely on the latter in their marketing strategy. If your website's SEO is not ready for deployment, you might be missing out on that vital traffic and sales.
Content gaps – Customers expect to see certain pages and information on your website. Without seeing this, they can question the professionalism of your website, brand and lose the trust in your site.
Outdated information – Another problem is outdated information. Data changes all the time and this can include prices, store policies, FAQs and even the copyright date. Outdated information can affect search rankings and make visitors think that your store is no longer active.
Start A Store Health Overview
There are several aspects you will cover in a store health check. The elements include:
SEO
Usability
Content & social
Technical
So, lets look at a step-by-step guide on what to review and what you need to look for.
Step 1: Review Store Policies
The first thing you should do is to check your store policies. Ensure that they are up-to-date, relevant and are fair to both your business and the consumer. They should be user-friendly, easy to understand and not hidden from view either.
Without store policies being there to protect you and the consumer, you're going to lose conversions. Every three months you should regularly check your Shipping, Refund, Return, Exchange and Privacy policies.
Step 2: Optimize Pages
Look at all your pages and ensure that the content is current. You should also look at their ease of access. The 'About Us' page is one of the most important pages you should have, so be sure to check on this regularly.
For every page, you're looking at the:
Clarity: Is it easy to read and does the content lead to one specific goal? The title of the page should match the content of the page. At the same time, images should be related.
SEO: Check that all SEO elements are on the page. This includes meta tags and keywords inserted regularly throughout your content. You can get SEO apps to help you.
Missing Information: Sometimes, when writing content, you've left out very important information. Check that all the content you want to write about is actually included in the content.
Step 3: Optimize Product Pages
Once you've optimized your site pages, you need to switch focus to the product pages. Be sure to check all these elements of the product page:
Images: They should be the latest version which are clear and crisp. Each image should be optimized for speed and have the right meta tags attached to them.
Description: Don't use copied product descriptions. Make them unique and sell the benefits of the products not the features.
SEO: Again check that the product's SEO is as good as any page. All products should have a title and meta description. Plus you should have a unique keyword for each product.
Missing Information: Check that all products have all the information you need to convince customers that they should buy from you. You should also check that shipping and tax rates are included on your pages.
Reviews: Check that reviews are current on your products. 81% of customers trust reviews, so by adding them onto your products, you can optimize your products for conversion quickly.
Coupons: Check that all coupons work well with your products. Every time a code changes, do tests to make sure they work.
Enhancing Store Performance Through Optimization
Optimize Images
We often overlook the size of the images we upload. Large images can slow down your site. Always compress images before uploading.
Use a Fast Theme
Not all themes are created equal. Some are more efficient and faster. Choose a theme known for its speed.
Limit App Use
While apps add functionality, they can also slow down your store. Only use essential apps and remove any you don't need.
Boosting Store SEO
Keyword Research
Keywords are vital for SEO. Use tools to find the best keywords for your products and add them to your content.
High-Quality Backlinks
Backlinks from reputable sites can boost your store's SEO. Reach out to blogs and sites in your niche for guest posting.
Optimize Product Descriptions
Don't just list features. Write engaging product descriptions with keywords to improve search rankings.
Key Considerations for Optimizing a Shopify Store
Mobile Responsiveness
A significant portion of online shoppers use mobile devices. Ensure the store's design is mobile-friendly for a seamless shopping experience.
Clear Call-to-Actions
Guide visitors towards making a purchase with clear and compelling call-to-action buttons. Position them strategically for maximum visibility.
Streamlined Checkout Process
A complicated checkout can deter customers. Simplify the process, offer multiple payment options, and ensure it's secure to increase conversions.
Conclusion: How To Optimize A Shopify Store
To help you optimize your website, you could use Minifier SEO Image Optimizer. This great app will help you optimize the file size and meta tags for images.
FAQs
What are the challenges when optimizing a Shopify store?

Shopify store optimization often deals with slow loading speeds from large images and too many apps/plugins. Ensuring consistent mobile responsiveness is also challenging due to diverse themes and customizations.

What's the impact of site speed on customer conversions?

Site speed plays a pivotal role in customer conversions. A slow-loading store can deter potential customers, leading to abandoned carts. Optimizing site speed can significantly boost conversion rates and overall sales.

How can one effectively use SEO to drive organic traffic to a Shopify store?

Effective SEO combines on-page and off-page strategies, optimizing product descriptions with keywords and building quality backlinks. Consistent efforts yield better search rankings and more organic traffic over time.
Avi Klein
Vast experience in the online world. Shopify Expert, SEO expert, Web developer and consultant to several online companies. Read more about
our approach
to reviewing themes and apps.