How to Optimize Images for SEO in Shopify
Last modified: December 2, 2021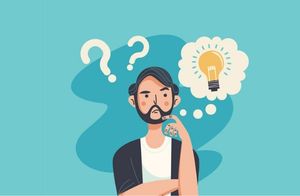 While there is a lot of emphasis on your site's SEO keywords, text, inbound links, etc. images are often left out when it comes to SEO. This is because they're an element that often people forget about as being part of the content on a website. However, there are different ways that you can optimize images on your Shopify website for images.
Recommended: 10 Best Shopify Image Editor Apps – [2023]
#
Name
Image

Get a Free Custom Shopify Store
1

PixPix: Simple Image Editor

2

Bulk Image Edit - Image SEO

3

Swap Photo Editor

4

Photo Editor + Stock Images

5

Image Optimizer

6

SEO Image Optimizer ‑ SEO

7

Crush.pics - Image Compression

8

Retail Ready Photos by Pixc

9

Image Optimizer & Compression

10

Image/Photo Gallery, Portfolio

11

Smart Image Optimizer

12

On Demand Photo Editing

Show More
Why Optimize Images for SEO in Shopify?
Search engines send out bots to look at your website pages and collect information about this. Part of this process is determining what search terms your website would be relevant for. For example, if you sold fishing gear and mentioned this several times throughout your site, search engines would see any queries that relate to fishing as being relevant to you.
However, search engine bots see websites very differently. They can't see images, videos or anything like that. Instead, they see the code of a website and its performance. Images aren't displayed on website pages as code, instead, they're often a linked part of media with a few attribution tags to them.
Attribution tags are little snippets of information, like the meta title and description of your page, that tell the search engines what the image is related to.
What are the Meta Tags for Images?
There are four different meta tags for the images that need to be optimized. The first is the title of the image. This is what the image is referred to. The second is the alternative (alt) text, this was an old meta tag that was used when internet speeds were slow and some browsers displayed these instead of the image itself to prevent customers from abandoning the site. Website designers would use this space to tell search engines and users what the image is about.
The third is the description of the image. This is used as a second way to describe the image. And the final meta tag is the caption, this is the text that appears alongside an image on the website.
What needs to be done to Optimize these Images in Shopify?
In general, not all of these aspects can be optimized within Shopify. There is little value placed on the description of an image. While some apps allow you to change this, this isn't a criterion that's often catered for. In addition, it is the lowest-ranked element of search engines, mainly because the alt text does the same job.
In contrast, you should be using the title, alt text and caption to add some value to the SEO of your page.
All three of these elements should have your page's keyword inserted. But you can't just use the same metadata on a page. For instance, you can't just have fishing gear on each of your meta tags across two or three images. You should add variance to each one. For instance: shop fishing gear, or used gear for fishing. These need to be inserted on different keywords.
Using an App to Help
When it comes to the SEO of your images, you should be looking at using an app to help. Many apps, like SEO Booster, are great at helping you identify images that haven't been optimized for SEO and then adjusting them with ease. Some apps will also assess the most likely keywords and then insert these automatically for you.
Final Word: How to Optimize Images for SEO in Shopify
When it comes to search rank, you need to make sure that you're using an app to optimize your images for SEO. They can help you to add in keywords into important metadata that search engines use to rank your site for queries. They also save you time and improve revenues.
Avi Klein
Vast experience in the online world. SEO expert, Web developer and consultant to several online companies.
Read more...
. Read more about
our approach
to reviewing themes and plugins.