How to Prevent your Shopify Store from Getting a Google Penalty
Last modified: December 3, 2021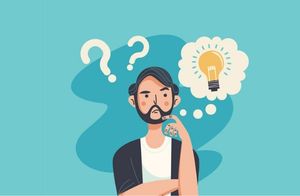 About 70% of your traffic should be coming from Google and other search engines. If you're getting more of your traffic from this source, then you're either doing something really right with your SEO or you're doing something wrong with social media, inbound links, email marketing, etc.. However, if you're getting less than 50% of your traffic from search engines, you need to consider that you've got a penalty from Google, Bing or another provider.
What is a Google Penalty?
A Google penalty is when your website is marked as a potential problem for users. The search engine will then either lower your rank on searches or de-list you from searches altogether. This can be very harmful to your revenues. If 70% of your traffic should come from search engines, then 70% of your revenue should come from traffic generated by search engines.
There are numerous reasons why Google might impose a penalty against your website. So here are some of the ways to avoid that and keep your website ranking high.
1. Too Many Poor Quality Inbound Links
The first, and most obvious, is that there are too many poor-quality inbound links. This could be that you've used services that have added inbound links to your website but have not indicated exactly where they're adding those links. Numerous people offer this service, but they're not always legitimate.
Therefore, never buy inbound links from people. It is a poor option to improve your website. More links are also not always better. You're better off getting one high-quality link from a high authority website than 1,000 links from poor authority domains.
2. Copied Content
Don't plagiarize content for your website. This includes all product descriptions and pages on your website. Even if you make slight changes to the words, you want to reduce the copied content on your website so that it is 90% unique. This allows for quotes and some sentences that cannot be changed (like product names or common sentences that can't be reworded).
You can always run your content through a plagiarism checker to ensure your content is okay. This isn't the most problematic issue, but it can contribute to a penalty.
3. Fake Reviews
Fake reviews are a bad habit. There are services available where you can buy four or five-star reviews that are added to your website and/or Google Maps. While this can have short term success for your website, in the long term, it can be very harmful. Google will penalize you from their site and this can reduce your traffic down to zero and remove you from Google Maps.
If you want to get reviews for your website, you can request them from customers legitimately easily.
4. Too Many Outbound Links
Outbound links are important for SEO, but too many on one page can look like you're a link farm. Therefore, you can be de-listed. Therefore, consider your design before using lots of links on your website.
Final Word: How to Prevent your Shopify Store from Getting a Google Penalty
Google should be providing you with about 70% of your website traffic, but if you've had a penalty against you, then you can sometimes see that number drop quickly. Don't let that happen by not giving them a reason to issue a penalty against you. Don't forget to use an SEO app to also improve your website's search results.
Avi Klein
Vast experience in the online world. SEO expert, Web developer and consultant to several online companies.
Read more...
. Read more about
our approach
to reviewing themes and plugins.