How to Prevent your Shopify Store from Getting a Google Penalty
Last modified: September 26, 2023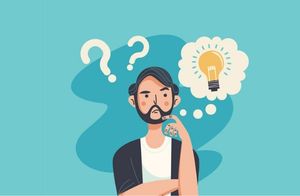 About 70% of your traffic should be coming from Google and other search engines. If you're getting more of your traffic from this source, then you're either doing something really right with your SEO or you're doing something wrong with social media, inbound links, email marketing, etc.. However, if you're getting less than 50% of your traffic from search engines, you need to consider that you've got a penalty from Google, Bing or another provider.
Key Takeaways
1
Google penalties can drastically affect your Shopify store's organic search rankings.
2
Understanding the types of penalties, whether algorithm-based or manual, is crucial for prevention.
3
Adopting ethical SEO practices, emphasizing quality content, and ensuring technical soundness are key to safeguarding your Shopify store.
Recommended: 18 Best Shopify SEO Apps [Dec, 2023]
#
Name
Image

Get a Free Custom Shopify Store
1

SEO Booster ‑ SEO Marketing

2

Plug In SEO

3

SEO Manager

4

Benchmark Hero

5

SEO Doctor

6

Ultra SEO

7

SEO Products Optimizer

8

Smart SEO

9

SEO Image Optimizer

10

JSON-LD for SEO

11

SEO Expert Pro

12

SEO Images All-In-One SEO

13

SEO Ranger

14

All In One SEO Optimizer

15

ReloadSEO

16

SEO Assistant by Buymaxx

17

SEOMetriks Marketing Tools

18

Shopify SEO Suite by AVADA

Show More
What is a Google Penalty?
A Google penalty is when your website is marked as a potential problem for users. The search engine will then either lower your rank on searches or de-list you from searches altogether. This can be very harmful to your revenues. If 70% of your traffic should come from search engines, then 70% of your revenue should come from traffic generated by search engines.
There are numerous reasons why Google might impose a penalty against your website. So here are some of the ways to avoid that and keep your website ranking high.
1. Too Many Poor Quality Inbound Links
The first, and most obvious, is that there are too many poor-quality inbound links. This could be that you've used services that have added inbound links to your website but have not indicated exactly where they're adding those links. Numerous people offer this service, but they're not always legitimate.
Therefore, never buy inbound links from people. It is a poor option to improve your website. More links are also not always better. You're better off getting one high-quality link from a high authority website than 1,000 links from poor authority domains.
2. Copied Content
Don't plagiarize content for your website. This includes all product descriptions and pages on your website. Even if you make slight changes to the words, you want to reduce the copied content on your website so that it is 90% unique. This allows for quotes and some sentences that cannot be changed (like product names or common sentences that can't be reworded).
You can always run your content through a plagiarism checker to ensure your content is okay. This isn't the most problematic issue, but it can contribute to a penalty.
3. Fake Reviews
Fake reviews are a bad habit. There are services available where you can buy four or five-star reviews that are added to your website and/or Google Maps. While this can have short term success for your website, in the long term, it can be very harmful. Google will penalize you from their site and this can reduce your traffic down to zero and remove you from Google Maps.
If you want to get reviews for your website, you can request them from customers legitimately easily.
4. Too Many Outbound Links
Outbound links are important for SEO, but too many on one page can look like you're a link farm. Therefore, you can be de-listed. Therefore, consider your design before using lots of links on your website.
Understanding the Nature of Google Penalties
Types of Google Penalties
Google has introduced various penalties over the years, each targeting specific malpractices. It ranges from minor, temporary ranking drops to complete removal from the search index. Notable penalties include:
Google Panda Penalty: Introduced in February 2011, this penalty targets poor-quality content. Websites with "thin" pages, duplicate content, or manufacturer-provided product descriptions without any original text can be affected. To avoid this penalty, ensure your content is original, valuable, and satisfies searchers.
Google Penguin Penalty: Launched in April 2012, Penguin focuses on detecting link spam. Sites with unnatural backlink profiles can be penalized. Google now devalues poor incoming links instead of demoting the entire site. Regularly monitoring and cleaning up your backlinks can prevent Penguin-related issues.
Intrusive Interstitial Penalty: Introduced in January 2017, this penalty targets mobile sites displaying intrusive ads or popups immediately after a user clicks on a mobile search result. To avoid this penalty, ensure a smooth user experience without obstructive ads or popups.
Manual Actions and Their Implications
Apart from algorithmic penalties, Google's webspam team can manually review and penalize websites. These manual actions can be triggered due to suspected foul play or as a result of a website's reconsideration request after addressing penalty issues. Google communicates these manual actions to webmasters, providing insights into the reasons for the penalty and the affected parts of the site.
Strategies to Safeguard Your Shopify Store
Emphasizing Quality Content
Google values relevant, high-quality content that caters to user needs. It's essential to produce engaging content that resonates with your target audience. Incorporate well-researched keywords naturally and avoid over-optimization. Regularly updating your content to align with industry trends ensures your site remains a valuable resource.
Adopting Ethical Link-building Practices
Backlinks play a significant role in SEO, but it's the quality of these links that matters most. Engage in ethical link-building practices by collaborating with reputable websites in your niche. Avoid participating in link schemes or purchasing links, as these can lead to penalties. Building genuine relationships with influencers and industry leaders can pave the way for authentic link opportunities.
Ensuring Technical SEO and Optimal Website Performance
A well-structured website with fast loading speeds is crucial for both user satisfaction and SEO success. Regularly audit your site for issues like broken links, crawl errors, and mobile responsiveness. A technically sound website not only enhances the user experience but also minimizes the risk of penalties.
Conclusion: How to Prevent your Shopify Store from Getting a Google Penalty
Google should be providing you with about 70% of your website traffic, but if you've had a penalty against you, then you can sometimes see that number drop quickly. Don't let that happen by not giving them a reason to issue a penalty against you. Don't forget to use an SEO app to improve your website's search results.
FAQs
How can I recover from a Google penalty?

Recovering from a Google penalty requires identifying the root cause of the penalty and taking corrective actions. Start by checking Google Search Console for any manual actions or notifications. If it's a manual action, Google will provide specific reasons and steps to rectify the issue. For algorithmic penalties, consider revising your SEO strategies, improving content quality, removing unnatural links, and ensuring that your website adheres to Google's guidelines. After making the necessary changes, you can submit a reconsideration request to Google.

What are the common reasons for a site to get penalized by Google?

Some of the most common reasons include having low-quality or duplicate content, keyword stuffing, cloaking, hidden text, and participating in link schemes. It's also crucial to avoid using deceptive redirects and to ensure that your website is mobile-friendly. Google aims to provide the best user experience, so any tactics that seem manipulative or provide a poor user experience can lead to penalties.

How do manual actions differ from algorithmic penalties?

Manual actions are specific penalties imposed by Google's webspam team. They are usually the result of a human reviewer at Google determining that a page or site doesn't comply with Google's webmaster quality guidelines. On the other hand, algorithmic penalties are automatic and are the result of updates to Google's algorithms. These can be due to various reasons such as keyword stuffing, unnatural links, or thin content. It's essential to regularly check Google Search Console for any notifications regarding manual actions and to stay updated with Google's algorithm changes to avoid these penalties.
Avi Klein
Vast experience in the online world. Shopify Expert, SEO expert, Web developer and consultant to several online companies. Read more about
our approach
to reviewing themes and apps.