How To Print Shipping Labels On Shopify
Last modified: December 2, 2021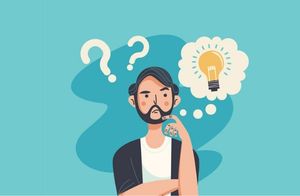 If you want to have a consistent shipping label system, you can use Shopify Shipping to buy and print shipping labels. This can be done from your Shopify admin panel. However, this option is only available to stores located in the United States and Canada. For outside of the US and Canada, you might be able to use a shipping app.
When fulfilling orders, you can buy the shipping labels. This can then be printed to place on packages.
To Buy A Shipping Label
These are the steps you need for buying and printing your Shopify Shipping labels.
Step 1: Log In
Log into your Shopify store using your user credentials.
Step 2: Go To Orders
Click on the 'Orders' option within the dashboard and find the order you want to fulfill and click on the number of the order.
Step 3: Order Your Shipping Labels
Click on the 'Continue' button next to the 'Buy postage and fulfill items' option in the order details section.
The fulfillment page for the order will now open up. In the fulfillment method section, select 'Buy and print a shipping label'.
Enter in the number of products you want to fulfill in the order, this should be placed in the quantity to fulfill section.
Step 4: Choose Package Section
From the drop-down option, select the package you're using to send the order in. This should include the weight of the shipment, which is entered in the 'Total weight' text box.
Step 5: Choose Shipping Method
In the service section, choose the shipping method you're going to use and complete the Customs declaration form if you're sending the parcel overseas.
If you need confirmation the package has been received, ensure you check the Signature confirmation option.
If you're using Shopify Shipping with USPS, you can set a date for the order to be shipped.
Step 6: Review
Now you need to review the details you've given in the summary page. Be sure to check all of the details are right. If you've entered a weight that is too low or the wrong box, you could be charged additional.
Once you're sure that the details are correct, click on 'Buy Shipping Label'. Ensure that the label format is compatible with your printer.
Step 7: Payment
Your shipping label costs will be billed through your Shopify account.
Step 8: Print
Now print the label by going to the fulfillment section in the order you want to dispatch. Click on the Print label option. You should then select the printer you want to use.
Then choose the paper size and select 'Print'
While often an after-thought, shipping labels are an important part of your branding. Be sure that you give the right impression on your packages.
Avi Klein
Vast experience in the online world. SEO expert, Web developer and consultant to several online companies.
Read more...
. Read more about
our approach
to reviewing themes and plugins.