How to Promote Discount Using a Shareable Link on Shopify
Last modified: February 9, 2023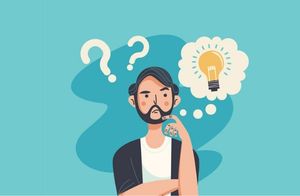 When you have discounts on your website you've got two problems. The first is getting people to your website, the second is that your customers know about your discounts. Luckily, Shopify has the tools to solve both of these problems for you. There is a feature that allows you to get a shareable link on your discounts that can be then be added to all kinds of channels to promote your store and discount code.
The shareable link is just a URL, that can be embedded into campaigns and when clicked the user is taken to your homepage. The discount code is then automatically applied to your customer's cart as well.
To share these, there are a few simple steps that you've got to take. Here are those steps for you.
Recommended: The 13 Best Shopify Bulk Discount Apps – [2023]
#
Name
Image

Get a Free Custom Shopify Store
1

Quantity Breaks & Discounts

2

QD (Quantity Breaks/Discounts)

3

Discounts & Quantity Breaks

4

Automatic Discounts & Gifts

5

Unlimited Discounts Manager

6

Bulk Price Editor & Discounts

7

PE (Discount & Price Editor)

8

Bold Quantity Breaks

9

Bulk Discount & Sales Manager

10

Quantity Price Breaks

11

BD (Bulk Discount Manager)

12

Dispack ‑ Quantity Discount

Show More
Step 1 – Log In
First log into your Shopify store using your store credentials.
Step 2 – Discounts
From the Shopify admin menu, you need to choose the 'Discounts' option that is on the left-hand side.
Step 3 – Select Discount
You should see a list of discounts that you've created on your store. Now you can select the discount, from the list, that you want to promote to your audience.
Step 4 – Promote
On the discount page, you can click on the 'Promote' option and then select the 'Get a Shareable Link' option on the page.
Step 5 – Select Discount Options
Now you can create a list of the products, collections or pages that you want to associate with the link. The available options will be dependent on what is included with the current active discounts.
After you've done this a URL should be available.
Step 6 – Link
When the link displays, copy the link. You can save it into another file (i.e. Excel, Text or Word) for later on.
When you've copied the URL, you can close the page to finish.
Step 7 - Promote
Now you can promote your URL and the discount on any channel you would like. You can link it on an email marketing blast or you can share the discount on Facebook/Instagram. The choice is yours.
Final Word: How to Promote a Discount Using a Shareable Link on Shopify
Promote your discounts using shareable links from Shopify. These can help you get more customers and reward them for interacting with you by using links connected to your store that automatically add the discount to the customer's cart. These are easy to use and can be done within seconds.
If you want more help with your discounts, you can use this app here.
Avi Klein
Vast experience in the online world. SEO expert, Web developer and consultant to several online companies.
Read more...
. Read more about
our approach
to reviewing themes and plugins.