How to Promote your Blog on Shopify
Last modified: April 1, 2023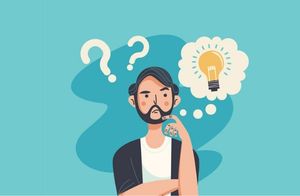 When it comes to marketing, blogging is one of the most effective methods of promotion for your website. They're known to improve trust between a brand and audience, grow your audience through better search ranks and help with content for social media. However, there are problems of how you're going to promote your blog on Shopify.
There are several ways that you can promote your blog on Shopify. So here are some of the best methods for you to promote that blog for better results.
Recommended: 10 Best Shopify Blog Themes [2023]
#
Name
Image

Get a Free Custom Shopify Store
1

Kinder

2

Maker

3

Booster

4

Blockshop

5

Retina

6

Supply

7

Broadcast

8

Mobilia

9

Parallax

10

Ira

Show More
SEO
The first thing that you need to do is to ensure that you're optimizing all your content for search engines. This can include having a focus keyword on all your content and ensuring that images on your blog posts have the right metadata. You can also use video within the content to improve search results.
Internal Links
Another key factor to promoting your content is by using internal links within other content. One blog post can easily link to another when there is relevant content. You can do this as an inline text link or you can add a relevant post app that can showcase relevant posts.
Internal links are also useful for building your website's SEO profile.
Social Media
Another way to promote your blog is to use social media. You should announce new blogs on your Facebook and Instagram pages. Twitter is also another useful place to announce new blog content, but it is also a good place to remind people of old content that you have. This is an important factor as those who promote on Twitter will often have their content indexed faster on Google and other search engines.
Social media can also be a good place pick up both new and existing followers and audiences.
Email Marketing
Another factor is to include the latest blog posts in regular email marketing campaigns. This can be done automatically for you. Or you can use push marketing apps that can help you do this quickly and effectively. You will also get better responses from your campaigns than you will with social media.
Guest Posts
There are lots of ways that you can use guest posts to promote your work. You can promote your work on other places that can help you tap into their audiences. Or you can get other guest bloggers onto your website. You can even use the guest bloggers as another way for you to earn revenue from your blog by charging for a chance to be on it.
Guest bloggers can then promote your blog on their social media channels, website and email address.
Final Word: How to Promote your Blog on Shopify
If you're looking to promote your blog on Shopify, there are lots of different channels for you to use. Which of those options you use and don't use is up to you, but you can always use them all if you would like. There are also blog management apps that can help you run your blog and promote it better. And you can use other apps, like this SEO app, to help you get more search traffic to your blog.
Avi Klein
Vast experience in the online world. Shopify Expert, SEO expert, Web developer and consultant to several online companies. Read more about
our approach
to reviewing themes and apps.