How To Publish Pages In Bulk On Shopify
Last modified: May 16, 2022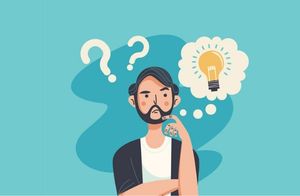 Publishing numerous pages on Shopify stores is really important. The more pages that are published on your website, the greater the chance that you have your website will have traffic and rank highly on Google and other search engines.
Website pages are there to give your customers more information about your brand, delivery, returns, terms and conditions, Privacy Policy and more. Each page should have a specific use or action. You might have a landing page that can detail a special offer (like a welcome page) that is designed to subscribe customers to your mailing list that can be used to market your products better.
Or you could write pages that are designed to educate customers on how best to use your products.
Starting A New Website: Publish All Your Pages In One Go
When you're starting a new website, publishing all your pages in bulk can be a good way to get the website up and running, without running into issues that can happen when you start publishing on a website that isn't ready for release yet.
With any Shopify basic plan, you can get 14 days free trial, unless you have a developer account. This gives you enough time that you should be able to build all the pages you want and then you can publish all the pages at once. During this period, you can use this coming soon app to invite visitors who do happen to access your website to come back later. You might be able to use a push notification to bring them back.
So, here are the instructions to bulk upload your pages on your Shopify site.
Step 2 – Online Store
On the main dashboard after logging in, find the 'Online Store' option, select this and then find the 'Pages' option and click on that option.
Step 3 – Select The Pages You Want To Publish
On the list of pages, tick all of the pages that you're looking to publish at the same time. There is no limit to the number of pages that you can publish at one time. If you're setting up a new website, publishing them all at once can be a great option.
Step 4 – Click Actions
Now you need to select the 'Actions' option that opens a drop-down menu. From the menu you can select the option that reads 'Publish selected pages'. This will then publish the pages.
Step 5 – Setup Links
Now you need to setup links on your website to the new pages so your customers can find them. A good internal linking structure is important for navigation and SEO. If you're struggling with internal linking and navigation.
Final Word: How To Publish Publish Pages In Bulk On Shopify
When you're starting a new website, then you might want to write all the pages, upload them and then publish them in bulk. Use the steps above to create and publish those pages like that, so you save time and create a website that has all the right links that are accessible.
Avi Klein
Vast experience in the online world. SEO expert, Web developer and consultant to several online companies.
Read more...
. Read more about
our approach
to reviewing themes and plugins.