How to Re-Enable a Disabled Discount on Shopify
Last modified: December 3, 2021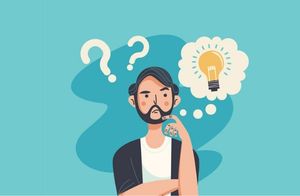 Managing discounts on your Shopify store can be tiresome but you should be constantly changing the status of discounts. For instance, when you're running a Christmas or Thanksgiving discount, you should ensure that you're not leaving that discount active on your website. Otherwise, a customer might be able to access that discount six months after you wanted it to be active.
This can be costly to your business. And while some business owners might not think this a problem, some websites tell customers what discounts are available. Customers can then use these. Some customers will also seek out your brand name and discounts in the search engine to find the discounts on the store.
Therefore, you need to disable discounts on your Shopify store whenever they're no longer supposed to be used. This can be done manually as we're showing here. Or, you could use a scheduled discount app like these options. Some of the best can help you in numerous ways and one of the best is this one here.
However, if you're using few discounts on your website, then you should look at doing this manually as it doesn't take long and it is more cost-effective. But you don't want to delete the discount, you might want to use the same discount again at another time. So here are the instructions to re-enable a previously used discount on your Shopify store within five minutes.
Recommended: What are the 10 Best Shopify Order Tracking Apps? – [2023]
#
Name
Image

Get a Free Custom Shopify Store
1

Order Tracking at your store

2

ParcelPanel Order Tracking Pro

3

Tracktor Order Tracking

4

Shipway ‑ Order Tracking

5

TrackingMore ‑ Order Tracking

6

Trackr Order Tracking

7

Order Lookup

8

AfterShip ‑ Track & Notify

9

Order Tracking in 60 Seconds

10

Best FAQs (Chat+Track+Contact)

11

TrackShip

12

Trackable ‑ Order Status

Show More
Step 1 – Log In
The first action is to ensure that you're logged into your Shopify store.
Step 2 – Select Discounts
When you're in the main backend menu, look at the left-hand side options and find the one that is labeled 'Discounts'. You need to select this to be taken to a list of all the discounts that have been created on your store, whether they're currently active or not.
Step 3 – Choose the Disabled Discount
Now you need to find the disabled discount that you would like to reactive on your website from the list on the page.
Step 4 – Enable
Underneath the discount, there should be an option to 'Enable' the discount. You will need to confirm this by clicking on the 'Enable' twice.
Final Word: How to Re-Enable a Disabled Discount on Shopify
When it comes to managing your discounts on Shopify there are lots of options that are available to you. There are tools that can help you create, edit, disable and reactivate the discounts on your store with ease. When you disable the discounts on your Shopify store, you can keep them in the background to be used at another time.
The instructions above allow you to re-enable a disabled discount that has been used before. This is a great option for those that want to have seasonal discounts and have them active for only short periods.
For an alternative to the instructions above, you can use an app to help you. There are several options that are available to you. Most of these are premium but there are a few free options.
Avi Klein
Vast experience in the online world. SEO expert, Web developer and consultant to several online companies.
Read more...
. Read more about
our approach
to reviewing themes and plugins.