How to Recover from a Google Penalty on Shopify
Last modified: April 1, 2023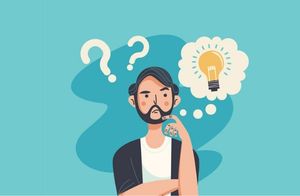 Google can issue a penalty against you for actions that you've taken on your website or for actions that others have taken that have harmed your website. For instance, there is a black hat SEO tactic that is known as negative SEO campaigns. This is when competitors will sometimes use tactics frowned upon by Google and other search engines to negatively impact your website.
A good example of negative SEO campaigns is that you receive a lot of incoming links from third parties that are from low-quality websites. This can be harmful because it can be counted as link spam and this can lead to a penalty.
A penalty against your website can significantly decrease traffic levels to your website. About 70% of your traffic should come from Google and other search engines. If you're getting 50% of your traffic from Google, then you might need to investigate.
What can you do About Google Penalty?
There are several actions that you can take to help you recover from a Google penalty. Here are some of the steps you can take to recover.
Step 1: Remove Duplicate Content
The first thing that you can do is to remove the duplicate content from your website. Duplicate content from your website can make you look spammy and like you use a bot for your website. There are lots of ways to remove duplicate content from your website. The first is the nuclear approach and this is when you remove all content and start again.
The other option is to go through each product and article and re-write the content from scratch. This is a fairly easy approach but it is time consuming.
Duplicate content is very common on eCommerce sites, especially when there are dropshipping products or products sold by lots of companies. So always start on these products and never just download the product descriptions from Oberlo or AliExpress, always edit them.
Step 2: Disavow Spam Links
Sometimes links are added that point to your site from spam or link farms. Or they can be from other sites with a poor reputation. You need to remove these. This can be done via disavowing the comments (saying they're not part of your website). You can also ask the website owner to remove the link to your website (but this isn't always possible and they might charge if they're not legitimate). Disavowing links can be done through your Google Webmaster Tools dashboard and takes just a few clicks.
Step 3: Contact Google
You will also need to contact Google and ask them if there is anything that you need to do to remove the penalty. They may make suggestions that you don't realize are problematic.
Step 4: Remove Fake Reviews
Finally, you might want to remove fake reviews from your website. This can include reviews that have been imported from AliExpress as these might be considered copied content.
Final Word: How to Recover from a Google Penalty on Shopify
Google penalties can happen. And if it does, you want to recover as quickly as possible. Follow the steps above to ensure that you're not wasting opportunities by making sure you appear in your customers' searches. And remember to always use a good SEO app like this one here, these can help you improve your meta tags and other SEO aspects.
Avi Klein
Vast experience in the online world. SEO expert, Web developer and consultant to several online companies.
Read more...
. Read more about
our approach
to reviewing themes and plugins.