How to Renew Old Content on your Shopify Blog
Last modified: December 5, 2021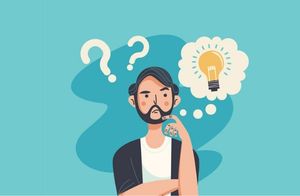 Blog writing is really important when it comes to your Shopify store's promotion. Research has often found that those brands that write regular content for their website will get more traffic and sales. Therefore, it's always important to be publishing content.
However, you shouldn't ignore content that you've written before. Old content can often be found still by Google and this can have an impact on the success of your conversions. So you don't need to just be writing new content, but you should also be looking at giving old content a new lease of life.
So here are some ways that you can renew old content on your Shopify blog to help you get more from it.
Recommended: The Top 10 Shopify Blog Themes
#
Name
Image

Get a Free Custom Shopify Store
1

Kinder

2

Ira

3

Maker

4

Parallax

5

Booster

6

Blockshop

7

Retina

8

Mobilia

9

Supply

10

Broadcast

Show More
1. Edit it Often
As time moves on you might find more information, have new studies, more examples or just re-evaluate what you've said in your old blog content. Having outdated content in your archives can harm your business' marketing potential. After all, if you say that customers don't need a certain product but then change your mind, you could be missing out on sales.
You might also miss out on sales if you include old affiliate links within old content that are no longer viable. So what you need to do is to regularly review and edit your old content to ensure that it is up-to-date. Google also rewards those brands that do this, so your rank could get higher.
The best suggestion is to check on an old piece of content every day. Just one item and go from the oldest to the newest and then start again.
2. Include it in Summary Article
A summary article is when you take a topic and then create lots of mini summaries about certain points that you can link back to old content. This can be a really good way to create new content but also give older content a new lease of life.
For instance, you could create a new piece of content that talks about the best tips for marketing and each of those points link to a marketing tip that the reader can read more about. It is simple, effective and allows you to make more about your old and new content.
3. Email Marketing
In addition to SEO, all blog content should really be shared on your email marketing channels (and social media). Old content can be included in email marketing campaigns because not everyone would have read the content the first way round and some people might have forgotten about the content on the first read.
This is a good way to maximise the use of your content. You can also use old content in drip marketing campaigns which are automatically sent to new subscribers.
Final Word: How to Renew Old Content on your Shopify Blog
When it comes to old content on your Shopify blog, the worst thing that you can do is to forget about it. Instead, you should look for ways to incorporate it into new marketing campaigns that allow you to maximise its use. There are lots of options, but the three above are the best ways to breathe new life into old blog posts. And if you need help managing your blog, you can try using this app here.
Avi Klein
Vast experience in the online world. SEO expert, Web developer and consultant to several online companies.
Read more...
. Read more about
our approach
to reviewing themes and plugins.