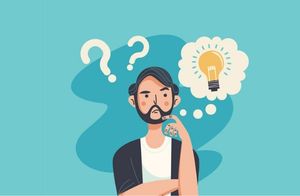 How to Sell Age Restricted Items on your Shopify Store
Last modified: December 3, 2021
Age-restricted items can be sold online, but you need to make sure that you're not selling them to those who cannot legally buy them. This could include many things like films/DVDs, music, food & drink and many other items. With children having their own bank accounts now, it can be hard to police this without using age verification or order verification technology on your website.
So here are how you can sell age-restricted items on your Shopify store.
Recommended: Top 10 Shopify Age Verification Apps – 2023
| # | Name | Image | |
| --- | --- | --- | --- |
| | Shopify | | More Info |
| 1 | Age Gate | | More Info |
| 2 | 18 Plus Age Verification Popup | | More Info |
| 3 | Age Check + Age Verification | | More Info |
| 4 | Age Verification Pro | | More Info |
| 5 | Smart Age Verification | | More Info |
| 6 | Age Checker Plus | | More Info |
| 7 | Age Verification Popup | | More Info |
| 8 | Elfsight Age Verification | | More Info |
| 9 | EVS Age Verification | | More Info |
| 10 | Age Check | | More Info |
1. Use a Password Protected Area
The first thing you could do is to have a password-protected area on your website that is only accessible when you give someone a password. To get that password you've got to authorize the person by checking their age with photographic ID. This can be an easy thing to pass off, but with technology, you could have a zoom call or live chat through Facebook/Skype to confirm the individual is who they say they are.
There are also apps that can help you lock specific products from those without the password, while offering products that don't have age restrictions on them without problems.
2. Age Verification Apps
Another option is to ensure that your website has an age verification app installed. This will ask the customer how old they are. This could be by giving them a tick box to confirm they're over a certain age or by getting them to complete their date of birth.
There are numerous age verification apps that are available. And some of these can be very advanced. You can always try this app to help you get started.
3. Order Verification App
Another option is order verification. This is where your website will send a text message, call or email to get the customer to confirm their order. While this is sometimes successful, it is the easiest option on this list to bypass.
4. Click and Collect
Sometimes you can't beat the old process of getting the customer to collect age-restricted goods from your physical store. So, if you have a customer who has ordered certain items, restrict their delivery options to collection only where you can check they're old enough to buy the product themselves.
Final Word: How to Sell Age Restricted Items on your Shopify Store
Selling age-restricted items on your Shopify store isn't hard. But making sure you're not selling to someone under-age can be challenging. Therefore, use one of the tactics above to help you make the most of orders and ensure you're staying legal.
Offers & Promos