How to Sell on Sport Shopify Stores
Last modified: March 25, 2023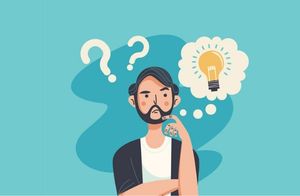 Sport is big business. Millions of dollars is spent by consumers on their passions every week. Therefore, building new sport Shopify stores can be a very lucrative business. But what are the best products that you can sell on these stores?
Whether you want to sell dropshipping, print on demand or traditional items, these products are those that you can source online and sell direct to your audience. There is a lot of variety here and you can really make a good profit with the right marketing.
There are some great options for themes, from Impulse to Impulse alternatives.
So here is how you can start a Sport Shopify store.
Recommended: 12 Best Sport Shopify Themes for Sales and Growth [2023]
#
Name
Image

Get a Free Custom Shopify Store
1

Boundless

2

Venture

3

Impulse

4

Capital

5

Launch

6

Symmetry

7

Responsive

8

Masonry

9

District

10

Pipeline

11

Booster

12

Shoptimized

Show More
Step 1 – Create a New Account
The first thing that you should do is to create a new account for your Shopify website. This isn't too challenging and can be done with ease and you can get access to a 14-day free trial, enough time to create your website and start selling.
Step 2 – Setup Payment Details, Tax, etc.
Now you can setup your payment details, tax details, location and more. These general settings are important because they can help you establish your business. These can be done later, but you can also start to do them now to ensure that the process is complete.
Step 3 – Add Products
Now you should consider adding products to your website. If you're dropshipping this is really easy to do. This is because you can import numerous products and then customize them through several dropshipping apps.
Be sure that when you're creating dropshipping product listings that you are adding products that can charge an additional 40-70% on the products. For instance, you want to charge between $14 and $17 for a product that costs you $10.
If you're selling traditionally, you might be able to create a CSV file and then upload this to your website for quicker processing.
Step 4 – Create a Blog
Sport is big business and the best sport brands have blogs. So write regularly about the latest news in your sport or sport in general. This allows you to create a website that will rank high on Google and attract a large audience who might then go on and buy products from you.
For the best blog, you want to create a new article every couple of days. Blogs that have 15 new articles per month tend to do best. This might mean you need to hire a writer to help you create the content.
Step 5 – Marketing
Now you need to think of new ways to market your website. There is a lot of competition within sport, so you have to be unique and try and attract your audience through new and innovative ways. This can include adding videos, images, podcasts and more to your website.
Step 6 – Email Marketing
Don't forget to connect your website to email marketing. Email marketing can help you sell lots more. The average revenue generation for email marketing is about $38 for every $1 that is spent.
Final Word: How to Sell on Sport Shopify Stores
Above are the steps that are required to start selling on Sport Shopify stores. It is an easy process that is really quick to do.
Avi Klein
Vast experience in the online world. Shopify Expert, SEO expert, Web developer and consultant to several online companies. Read more about
our approach
to reviewing themes and apps.