12 Best Sport Shopify Themes for Sales and Growth
Last modified: September 2, 2023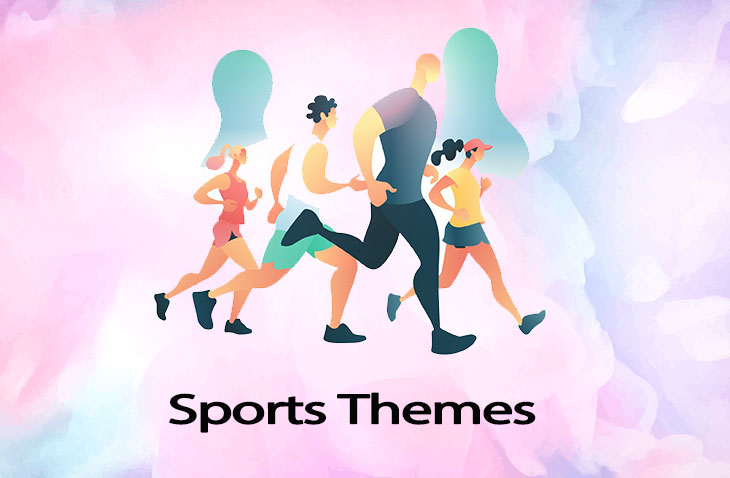 #
Image
Name

Get a Free Custom Shopify Store
1

Boundless

2

Venture

3

Impulse

4

Capital

5

Launch

6

Symmetry

7

Responsive

8

Masonry

9

District

10

Pipeline

11

Booster

12

Shoptimized

Show More
Sport is big business. In the US, people spend about $33 billion a year on equipment and $19 billion a year on gym memberships. There is a lot of potential revenue for a small eCommerce business looking to take a slice of that consumer spending. However, if you really want to do well, you need to ensure that you have one of the best Sport Shopify themes available.
What Are You Looking For In The Sport Shopify Themes?
There are many things you're looking for when you want to choose from the many Sport Shopify themes. First, you want to decide on whether or not color is important to your branding. If you're selling sporting accessories that are related to one specific team, then you might need to have a certain style or color scheme available to you. Likewise, certain colors are often associated with specific sports like basketball and golf.
Sports has seen a surge in spending over the recent years. At-home gym equipment and fitness sales saw massive growth during the pandemic. While some of this has now reduced from 2020 figures, the 2022 figures are looking more promising than that 2021 period. Therefore, it is likely the sale of sporting goods will increase again.
Sporting goods can also have some good profit margins. For example, the average person spends $500 on sporting equipment every year. Most brands can earn nearly 40% profit on each sale. So each customer that a brand has is worth $200 a year.
You also need to look at the Sport Shopify themes for their speed and potential for SEO. The best themes should load in under four seconds and the faster the better. For every second it takes to load your website, you're losing about 7% of your revenue. At the same time, you need a theme that has the potential to be high on search engine rankings. The top search results tend to get better traffic. A good example of this would be using the term 'golf clubs'. The top result on Google get roughly 55,000 visitors per month. The tenth result gets about 1,300 a month. That is a significant difference in traffic and potential revenue.
Best Sport Shopify Themes List:
Filter between free and paid
Boundless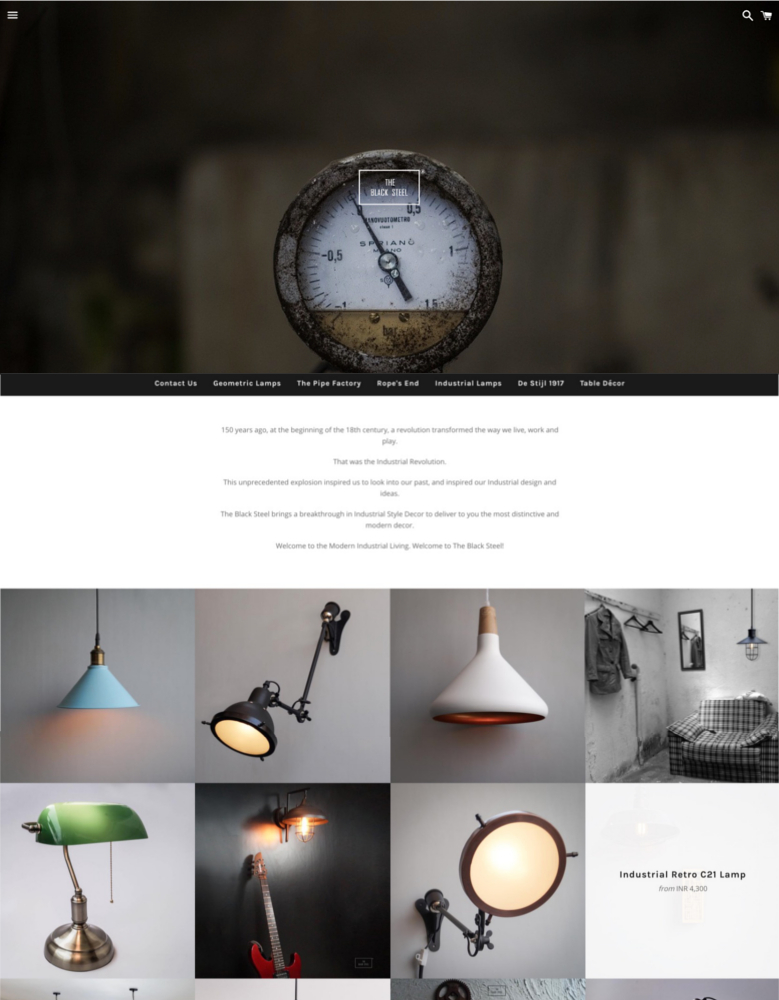 With two themes included, Boundless is a great sport theme on Shopify for those who want to sell online without too much investment. The free theme has plenty of features to make it a great option including the option to add a home page video, that can help with conversions. You can also add an elegant slideshow to the home page that has a beautiful fading effect.
This theme is optimized for larger images, so you can showcase your products in beautiful detail. Product detail is further enhanced due to collection images being presented in a full-width grid layout. There is also high-resolution image options that can showcase products in great detail.
To help with navigation, your top menu can be made sticky, so it stays at the top of the screen the whole time.
Boundless Highlights:
A sticky menu helps with user navigation.
Free stock images included with the theme.
Optimized for showing products in great detail.
Home page video helps to tell your brand's story.
Venture
Venture comes with three styles that seem to be specific to certain sports. These themes are snowboards, outdoors and boxing. This sport Shopify theme is one of the best free themes for large collection of products. To help with navigation around your large product collections, there is a great multi-column menu setting. You can also add a product filter. The filter can reduce and sort products based on type, popularity and price.
On the home page there are lots of features that can make you stand out from the crowd. The first great feature is the slideshow that enables you to showcase your best products or important brand messages right on your front page. Then you have the promotional banner that can be used to highlight great discounts and latest products.
Finally, you can highlight your best product right on the center of your home page. This is a great way to increase purchases of a product that has high profit margins.
Venture Highlights:
Mobile friendly design.
Three distinct styles to choose from.
Optimized for search engines.
Great set of features that can help you promote your products.
Impulse
Impulse has three great styles (Modern, Vintage and Bold) that can help to showcase your products and convert visitors. This is a great theme whether you have limited collection or a large collection. When you have different collections, you can add specific promotions that only display on those collections. Therefore, the customer will see the most relevant offers when browsing products.
Navigation around the store thanks to the excellent menu lists that can separate categories to make it easier for customers to find their products. In addition, you can add side bar filters so customers can limit the number of products displayed to only those they want to see.
If you're looking to promote your brand, there are plenty of options. The theme comes with social buttons to connect your store with social media networks and you can add a great video onto your homepage to tell people your brand's story.
Impulse Highlights:
SEO Friendly, so your site can be found on Google and other search engines.
Mobile-friendly, so load times and appearance looks great on any device.
Impress visitors with a video about your brand/core products.
User navigation is made easy.
There are only a few themes that are better than this one.
Capital
If you've got a large collection of products, then capital might be one of the best Shopify Sport themes to try out. It has three great styles to choose from that would be suitable for any sports brand. This theme was specifically built for larger catalogs and you can tell by the way that they've developed the user navigation that the developers had the buying experience at the forefront of the design process.
There is a multi-level menu that makes it easy to select a product category or sub-category with ease. In addition, there is advanced product filtering so customers can see only what they want to see on your store. Finally, there is a live search function, making the whole browsing process easy, convenient and better for website visitors.
Add some great features like the Instagram gallery, that has a hover over effect. You also have the more product information functionality that makes it easier for customers to see product details. With these two features, you've got a great website with limited effort.
Capital Highlights:
Three styles available with this theme.
Free stock images, supplied by Burst.
Optimized for search engines.
Highlight responsive theme, so will look good on any device.
Launch
Launch is a great little theme for those who want to take a small sports business to the next level. The developers have done a nice job with it, but it is more recommended for businesses that have a single sports product, rather than a large eCommerce store. This is also one of the best Shopify sport themes if you're crowdfunding at the moment and looking for a web presence. To help with crowdfunding, there is a goal tracker.
It has three great styles that can really showcase your product with elegance and beauty. The best of these is Fresh, but Bold and Cool are also great options for your website. Even though these styles come with great color schemes, you can adjust them on the color gradient. This is great for matching brand colors or if you're looking to get a more darker/lighter shade for your store.
To build trust with your audience you can add a homepage video. This can really help to turn visitors into customers or to help crowdfunding projects you might have.
Launch Highlights:
Modular style homepage makes it easy to design.
Share testimonials, reviews and other information direct on the front page.
Run a crowdfunding project to develop new sporting brands/equipment.
Highly responsive theme, so will look good on any device/screen size.
Symmetry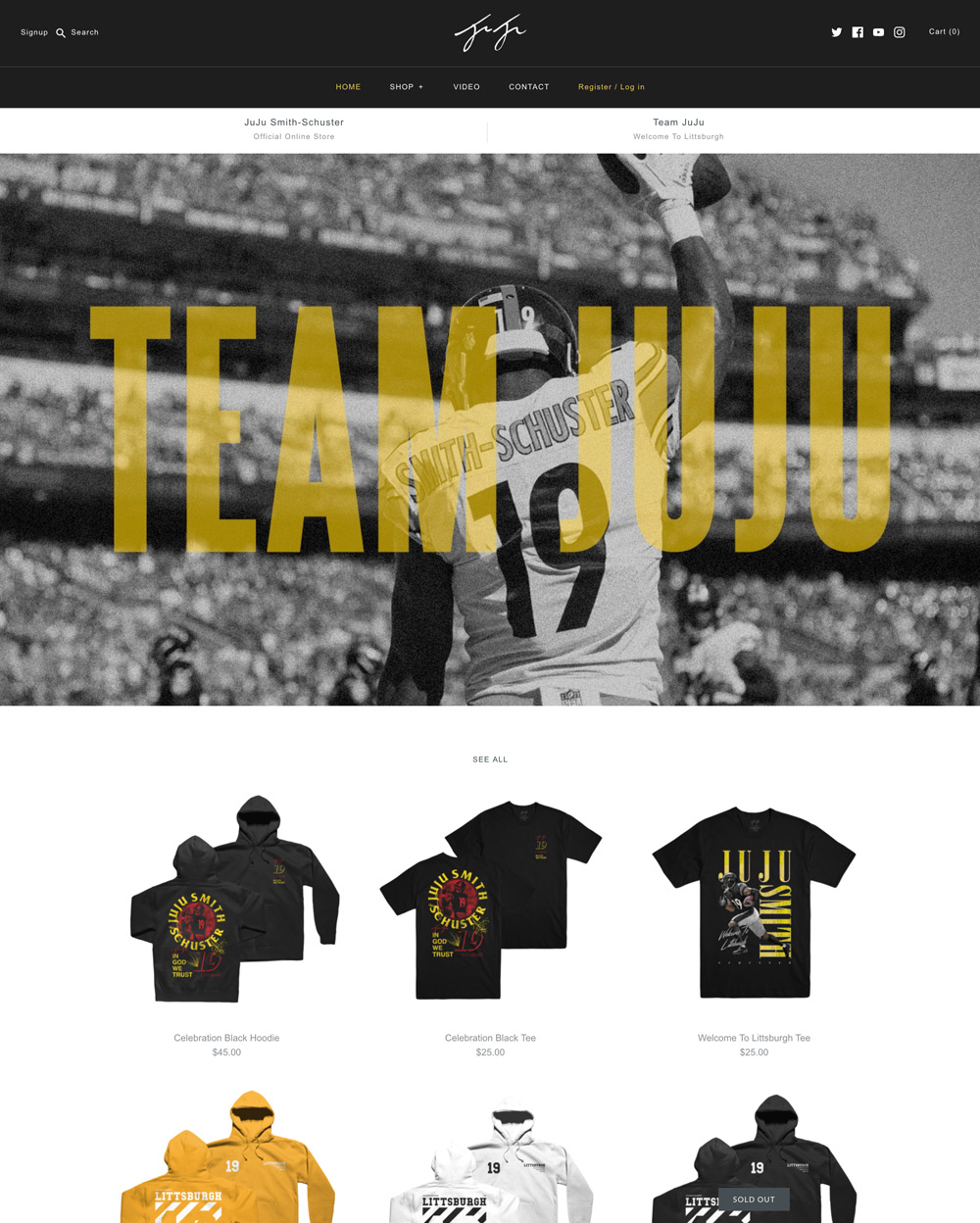 Another great option in the search of great sport Shopify themes, Symmetry has a lot to offer brands. It has a responsive design that audiences will appreciate with a lot of marketing tools that will help convert visitors into paying customers. There are four great styles to choose from and each one is created with clean code that will help your website to rank well on Google and your site to load quickly.
User navigation, and therefore experience, is enhanced with a great multi-level menu function. You can also give customers the chance to speed up the purchasing process with the quick buy feature that is already integrated within the theme. The less time it takes for a customer to buy a product, the fewer abandoned cart you will have.
To help you promote your products, there is the fantastic Instagram feed feature. For sport brands this is an almost a must, as people like to see images of sport competitions, equipment and stars on social media. Using this theme also means you don't have to install an Instagram app to your store that might slow it down.
Symmetry uses rows to build content and these can be re-ordered in different ways to ensure that you have a great website that will convert well.
Symmetry Highlights:
Clean code that enables your website to load quickly and rank well on search engines.
Four styles to choose from that allow you to showcase your brand perfectly.
Social media icons can be added to your site to connect with audiences on different networks.
An Instagram feed to help you showcase your brand and products.
Responsive
Responsive comes with four great styles that will allow you to showcase your products with style. The central element to this theme is definitely your products as all the styles aim to make your best products take center stage with the help of a full-width imagery. In addition to images being full-width, you can also promote your brand with a video that stretches across the screen.
Products can be displayed in great detail thanks to the product image zoom that will allow visitors to see/ preview what they're buying. At the same time, you provide further details of specific collections in the side bar to give customers more information and help them make purchasing decisions.
Social media is an important part of marketing these days and with social media icons and connections easy with this theme, you can certainly reach out to potential customers. At the same time, you can insert your Instagram feed directly into your website's design.
Responsive Highlights:
Full-width images and video to add engaging content to your website's design.
Offer great blogging experiences with social logins and commenting sections.
Multi-level menu to help with user navigation and experience.
Free stock images.
Masonry
Are you looking for a great theme with lots of style options? Then you might want to try Masonry with its four, unique style options that will help you build a beautiful store on Shopify. The themes are elegant, beautiful and easy to navigate for users. This makes it more likely that your website will convert visitors into customers.
However, looks alone don't always guarantee a sale, that is where some of the great features of this theme come in. Firstly, you have the 'quick buy' option for customers that speeds up the purchasing journey. In addition, there is the infinite scrolling option that means the customer never has to load additional pages on your shop once they've landed. Also you've got the sidebar menu that can help customers get around your store.
To make your homepage standout you've got the chance to add an Instagram feed and you can add a slideshow to showcase your products/brand messages.
Masonry Highlights:
Collage-style layout, so you can mix products, posts and other content on your screen easily and with style.
Optimized for search engines so you can be found on Google and others.
Slideshow options to add engaging content to your frontpage.
Lots of features to make the buying process quick and easy for customers.
District
One of the better sport Shopify themes for showcasing a select few products or collections, District has a good reputation. Its three styles are elegant and easy on the eyes, impressing visitors with the beauty of the finished web design.
Imagery is especially important for this Shopify theme. It has lots of features that are based on images such as the promotional banner that allows you to showcase discounts, latest products or the best sales at the top of your homepage. You've also got the slideshow that can continuously display your key brand messages or products on a loop. You can also promote your brand using a video on the homepage.
In addition, there are great little features that make it easy for you to connect with your audience. For instance, there is the marketing popup that allows you to share fullscreen promotional messages with visitors to your website.
District Highlights:
A full-width Instagram section that allows you to share your latest updates from the social network.
Share a branded video from YouTube or Vimeo.
Lots of marketing and image features to help you sell your brand.
Three great styles to choose from.
Pipeline
Just because you want to use one of the Shopify sport themes doesn't mean that you can't have a minimalist design or a parallax effect on your website. In fact, Pipeline, with its great reputation, is the perfect example of how you can have everything you want. The great theme comes with three great styles that will help you create the perfect website. The theme is perfect for those with very large catalogs who want to showcase products with larger images.
When a user lands on your website, they'll be introduced to your brand with the help of a 'hero space'. This is a great way to showcase your brand and products. You can also add in a great explainer video to help increase conversions on your website.
To help improve your connection with your audience, there is a great blog feed option you can add to your site. This can help with your SEO and the number of sales you make. There is also the option to add a full-width Instagram feed to your website.
Pipeline Highlights:
Mobile friendly design that will make your website look great on any device.
Optimized for search engines for easier ranking.
A minimalist theme, so will load quickly to improve visitor retention.
Great options to improve engagement with audiences.
Booster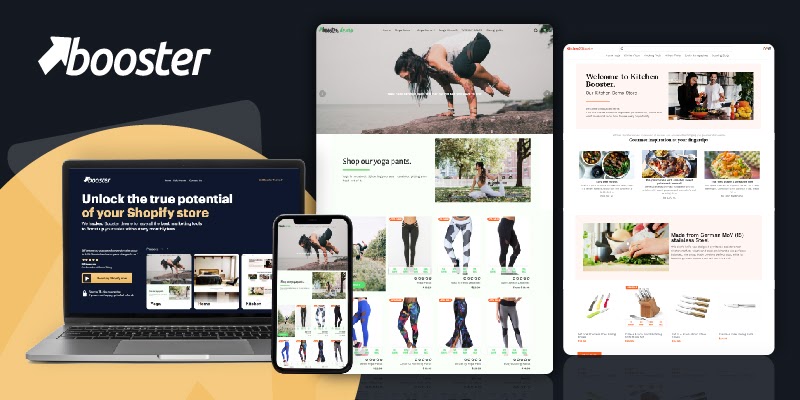 Booster is an impressive theme that can be easily adapted for the Sports market. It has numerous features which can be used to help you rank higher on Google or reduce abandoned carts so you have the potential to earn more money. All the features included in this theme can help you save more than $3000 on app subscriptions.
The loading times for Booster are very impressive. Most sites can load within less than one second. In addition, there are elements like countdown timers, popup builders, call-to-action buttons, social proof and more to help you build a more profitable website.
Booster has a great building interface that means even those with the most basic of skills can use Booster to create a great website.
Booster Highlights:
You can save more than $3000 on apps with numerous features built into the theme.
Loading times are less than a second when optimized correctly.
You can rank high on Google to increase traffic.
Build your website with an easy-to-use website building tool.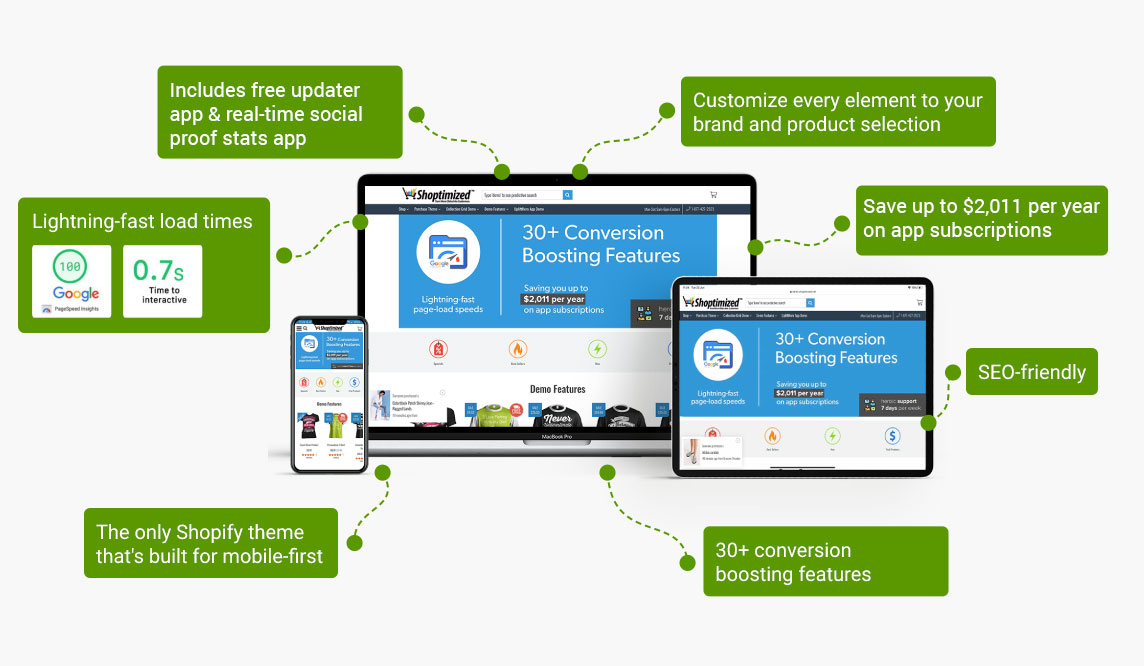 The Shoptimized theme offers an impressive array of functions. So many that the developers claim that you can save over $2000 by using this theme and therefore not requiring a host of app purchases to cover the functions they offer.
This theme will give you a fast-loading website that is fully optimized and works well for mobile browsers. Some of the features included help support international sales to grow your business in other countries such as a currency converter or GEO-IP function.
Your website can be fully customized to match your branding and is easy to use changing colors, images, text and more to create the perfect website for your online store.
Shoptimized Highlights
Lots of functions so don't need to spend a fortune on apps.
Optimized for mobile.
Customize your website to match your brand.
An attractive design.
Shopify Sports Themes Additional Information
User Experience Matters
One thing that's kind of overlooked is user experience (UX). You want a theme that's not just fast but also intuitive. Think about it; if folks can't find what they're looking for, they're out. So, look for themes that have easy navigation, clean layouts, and maybe even some cool features like quick view or wishlist buttons.
Mobile Responsiveness
Another biggie is mobile responsiveness. A lot of people shop on their phones these days. If your theme looks like a hot mess on mobile, you're losing sales, period. Make sure the theme you pick looks good and works well on all devices.
Social Proof
Last but not least, social proof. Reviews, testimonials, and even user-generated content like Instagram feeds can make a big difference. People trust other people, so if you can show that real folks are loving your products, that's a win.
So, when you're picking a Sport Shopify theme, don't just think about the colors or how fast it loads. Consider the full picture, from how easy it is for customers to get around to how it's gonna look on their phone.
Final Thoughts: Which Are The Best Sport Shopify Themes?
There are many options when choosing amongst the sport Shopify themes. The ones listed above have great features and design aspects that make them excellent choices for your business. In addition, they are themes that will look good no matter what device customers are using. With any of them, you can run a successful sport business.
Avi Klein
Vast experience in the online world. SEO expert, Web developer and consultant to several online companies.
Read more...
. Read more about
our approach
to reviewing themes and plugins.