How to Sell Tickets for an Event on Shopify
Last modified: December 3, 2021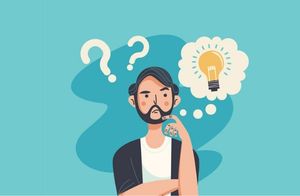 Shopify is a great eCommerce platform and many brands use it for their online store, selling via dropshipping or selling services online. However, Shopify is very versatile and you can use it for numerous other purposes. For instance, you can use it to sell tickets for an event. This could be a regular event such as selling tickets to your facilities for tours or it could be for selling one-off events like music bands playing for one night at your arena.
There are numerous ways that you can sell tickets for an event on Shopify on your website. Here are some of the top options to help you.
1. Use an App
One of the top options is that you can sell tickets on your store using an app. There is one app, Evey Event Management that allows you to sell tickets on your store and then customers can print their tickets to present to you when they arrive. You can also use the app to manage guests at your event to show who has attended and who has not.
You don't need to charge for tickets to your events, but this is a good way to limit the number of people who are going to attend an event. It can be used for one-off events or it can be used for regular events like open days or leisure locations that have limited capacity.
2. Use Third-Party Apps
You can use third-party apps like Eventbrite on your website that can be used to manage attendance on your website. This can be really good as you can then link your event management from other platforms like Facebook and Twitter. However, this is another system that you have to manage and it can reduce the time that you have to manage the event to make it better.
It might be a good way to reduce the number of apps on your website if you're only doing one event and don't plan to create another in the future.
3. Sell Tickets As Products
Another option is to sell tickets on your store as if they were a product. For instance, you can create a product that is for the event on a set date arriving at a set time. You can limit the stock number to state how many of the tickets you want to sell of that number. You can have quantity breaks to create group prices and use digital product apps to provide a ticket to customers if you want.
This is probably one of the easiest options to use, but it can be messy. You will need to closely monitor the products to ensure that you're not selling tickets for events that have passed. Though stock management apps can help as they can discontinue products after a set date.
Final Word: How to Sell Tickets for an Event on Shopify
Selling tickets to events is a great way to earn extra money and get engagement with your audiences. There are great options for selling tickets for an event on Shopify, with some of the best listed above.
Avi Klein
Vast experience in the online world. SEO expert, Web developer and consultant to several online companies.
Read more...
. Read more about
our approach
to reviewing themes and plugins.