How to Sell your Shopify Store
Last modified: December 3, 2021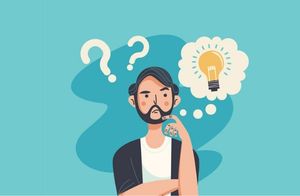 Whenever you enter a business you must have an exit plan that allows you to leave the business. There are numerous ways that you can exit a business. The first is to wind it down and close it. This can be hard to do as you get more orders online and can take a lot of money. And also, you lose a lot of value by winding down a business.
You might want to pay someone to manage your store for you. This can be very effective if you love your business but don't want to manage it any more. However, if you don't have the revenue, this could mean that you're going to have no profits to keep paying you.
The final option is to sell your Shopify store. Shopify has a facility that allows people to buy and sell businesses that have already been established and this can be a great way to exit your business.
Why Would you Sell your Shopify Store?
There are numerous reasons why you might consider selling your Shopify website. You might have other projects on the go and don't have time for them all. Therefore, you're going to sell the project that is either making you the least money for the time spent on it or one that you're not enjoying any more.
Another reason why you might consider selling is that you are looking to retire. By selling your business you can get a nice retirement pot that you can live off.
Another option is that you want to start a new project and needs funds to get that going. You might therefore sell your project to raise that capital and be able to focus all your attention on the new project. Finally, you might want to sell your business because you want to leave working for yourself and go back to employment.
What you Need to Sell your Shopify Store
There is nothing to say that you have to have a profitable Shopify store to sell the website. It helps to be in profit because it makes your business more profitable. However, that isn't a prerequisite. You should have some sales every single month on your website. Shopify will verify this on their network of businesses for sale.
You will also need to have a sales pitch to invite buyers and investors into making an offer on your business and a valuation. There are many things that can contribute to the valuation of a business. For instance, the revenue and profit of your business.
Another aspect is the opportunities in the business. If you've got a large social following or email marketing list, this can be seen very positively for the valuation of your website. A good set of reviews can also add value to your business.
You can technically count stock as part of the valuation of the business, but it is sometimes something you might want to count differently. The buyer might not want to use your stock or they might want to buy it in a different transaction.
Be sure that you have all your accounts ready for buyers to look at.
Final Word: How to Sell your Shopify Store
When it comes to selling a Shopify store, Shopify has a great network and platform in which you can do it. All you need is to know your valuation, have your accounts ready and be ready to wait for buyers to come. Selling isn't easy and you will need to be patient.
Avi Klein
Vast experience in the online world. SEO expert, Web developer and consultant to several online companies.
Read more...
. Read more about
our approach
to reviewing themes and plugins.