How To Send Newsletters From Shopify
Last modified: September 25, 2023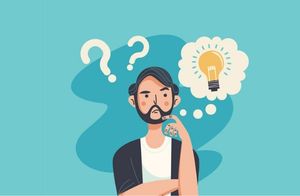 Newsletters, or email marketing, is one of the easiest and the most productive ways to keep in contact with customers. Research has shown for every $1 you invest, you're likely to generate $38 of revenue (on average).
There are lots of potential items that can go out in a newsletter. You might send, for instance, brand news, sales, new products, and abandoned cart campaigns. Customers are also more accepting of email marketing as laws across the world, including GDPR mean that email marketing should be permissible (i.e. the customer has given you permission to them marketing content).
To make a successful newsletter process on Shopify, you will need two things:
A third-party email app.
An email marketing list.
Key Takeaways
1
Newsletters are a productive way to connect with customers.
2
Successful Shopify newsletters require a third-party email app and a marketing list.
3
A/B testing can significantly improve your email campaign's success.
To Collect An Email Marketing List
There are several ways that you can collect email lists from your Shopify store. If you've previously asked permission of customers before, you can use customer emails as a starting point. In addition, you can add sign-up forms to your website in several places to encourage people to subscribe.
You can also use pop-ups on your website to capture email addresses from users who are visiting your store.
Finally, you can add applications like a Wheel of Fortune found on certain apps like Vitals that allows you to collect email addresses.
How To Send Your Newsletters
There are numerous apps available that can help you with sending newsletters. Many of them require you to have membership with different third party apps.
These apps will make the process of sending your content much quicker for several reasons.
They sync your Shopify store with your email marketing software provider. Allowing you to import all the contact data you need. This saves a lot of manual entering of data.
They will include design elements to make building your email and the signup elements much easier.
You can pull products directly from your store into the email, limiting the data entry you need to do when creating email campaigns.
Provides you with analysis of campaigns to see what is going better.
They minimize the manual work needed for your site.
However, each app is different and you will need to learn how your specific email marketing app and third party software provider works.
If You're New To Email Marketing
Before you send off your first newsletter, be sure to follow these simple rules for your content. Your email should:
Be less than 300 words, preferably much shorter.
Include your logo, brand name and social media links.
Have a Call-to-action for people to buy the product or take further action.
Include an unsubscribe option.
Have an image/video (for better conversions).
You should also try to send content at least once a week, if possible. Try not to send content once a day.
Optimizing Your Shopify Newsletter Campaigns
Understanding Your Audience
Before diving into the newsletter creation process, it's essential to understand your audience. Knowing their preferences, buying habits, and interests can help tailor your content to resonate with them. Over the years, we've observed that a well-targeted newsletter can significantly boost engagement and sales.
Segmentation and Personalization
Segmenting your audience based on their behavior and purchase history is a strategy we've employed for years. By doing so, you can send personalized newsletters that cater to specific groups, increasing the chances of conversions. For instance, offering product recommendations based on past purchases can be a game-changer.
A/B Testing for Optimal Results
We always recommend A/B testing for newsletters. By creating two versions of your email, you can determine which one resonates more with your audience. This could be a change in the subject line, visuals, or the content itself. Analyzing the results will provide insights into what works best for your audience.
Advanced Techniques for Shopify Newsletters
Automated Drip Campaigns
One of the techniques we've been using for a long time is setting up automated drip campaigns. These are a series of emails sent out at specific intervals, guiding the customer through a journey, from awareness to conversion.
Integrating Social Proof
Incorporating reviews, testimonials, and user-generated content in your newsletters can significantly boost trust. We've seen firsthand how showcasing real customer experiences can influence potential buyers.
Responsive Design
In our development experience, we've seen the shift towards mobile. It's imperative to ensure that your newsletters are mobile-responsive. A significant portion of your audience will view emails on their mobile devices, and a non-responsive design can deter potential customers.
Analytics and Performance Tracking
Once you've sent out your newsletters, it's crucial to track their performance. Monitoring metrics like open rates and click-through rates will give you a clear picture of your campaign's success. This data-driven approach has always been at the core of our strategies.
Conclusion: How To Send Newsletters From Shopify
Be sure to follow the instructions and advice above. Email marketing is one of the best ways to grow your business and win over customers.
FAQs
What are some common mistakes to avoid when sending Shopify newsletters?

Newsletters can lose effectiveness if overloaded with information or if feedback is ignored. Regularly updating the email list and ensuring mobile optimization is crucial for reaching the entire audience.

What are the benefits of sending newsletters from Shopify?

Sending newsletters via Shopify bolsters customer engagement, sales, and brand loyalty through personalized content and audience segmentation. Consistent updates and promotions enhance open and click-through rates.

How can I ensure my Shopify newsletters are effective?

For effective Shopify newsletters, maintain brand consistency and ensure mobile optimization, while incorporating clear CTAs and routinely testing content for optimal engagement.
Avi Klein
Vast experience in the online world. SEO expert, Web developer and consultant to several online companies.
Read more...
. Read more about
our approach
to reviewing themes and plugins.