How to Set a Default Pricing Strategy on Shopify
Last modified: June 4, 2023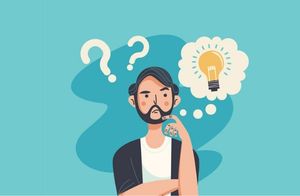 Sometimes you need to ensure that your pricing strategy across the store is the same. If you've got hundreds of products on your store and you import a lot of the prices automatically, this might seem like a challenging and long process, but there are quick ways to do this.
What are the Best Pricing Strategies on Shopify
There are numerous pricing strategies that you can use on your website to attract customers and help them to convert. What you've got to think about is what kind of brand you want to
be. For instance, Walmart focuses on value and likes to use .97 and other brands like to use .95 or .99. This is a psychological trick that makes the customer think that a product is cheaper.
However, there is a lot more awareness of these tactics now and there are stores that are now using whole dollars to ensure that customers trust the brand. A good example of this is Nike.
It all depends on your branding and what kind of customer you're trying to attract. Even dropshippers don't need to play the budget or value branding pattern. You can make a change and differentiate your brand from the rest of the competition by using a more solid pricing model.
However, you might be in a very competitive market and you might want to use a more discount orientated pricing model.
Changing these prices one at a time is going to be very time-consuming. However, there are apps, like this one here, that can really help you to make this change within a few seconds.
However, there are also other options including a system-wide change that you can use for free. Here are the instructions for you to do that.
Step 2 – Settings
Now head to the 'Settings' option on the left-hand menu.
Step 3 – General
Now you need to find the 'General' option and then click on the 'Store Currency' and finally 'Change Formatting'.
Step 4 – Add Pricing Rule
Now you can change the pricing rule and click on the 'Save' option. This will automatically change all the prices on your Shopify store within minutes. If you've got hundreds of products, this will make a significant difference.
Final Word: How to Set a Default Pricing Strategy on Shopify
Use a free option if you want to set a default pricing strategy/model on Shopify. However, if you want to utilize several different models on your website for different products, then you might be better using an app. An app won't do anything globally on your website but can change prices based on categories or tags. Here is a recommended app that you could use.
Avi Klein
Vast experience in the online world. SEO expert, Web developer and consultant to several online companies.
Read more...
. Read more about
our approach
to reviewing themes and plugins.