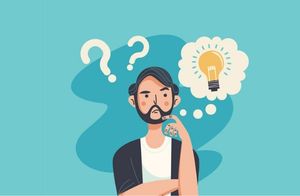 How To Set Up Shipping On Shopify
Last modified: December 2, 2021
Selling online means that you need to find a way to get orders to your customers. While some stores can tell customers to pick up orders, the majority of Shopify stores will need to think about shipping options. This article details how you set up shipping on Shopify stores.
Recommended: The 9 Best Shopify Shipping Apps
#
Name
Image
Shopify

More Info

1

Shopify Shipping

More Info

2

Easyship

More Info

3

Shippo Shipping App

More Info

4

ShipStation Shipping App

More Info

5

Multi Carrier Shipping Label

More Info

6

Shipping Automation by Shipway

More Info

7

ShippingEasy

More Info

8

Ordoro

More Info

9

NetParcel

More Info

Show More
How To Set Up Shipping On Shopify
Step 1 – Log In
Log into your Shopify store through the usual log in process with your user credentials.
Step 2 – Shipping Settings Page
Go to your 'Settings' page by clicking on the option and then choose the 'Shipping' option.
Step 3 – Complete Details
Complete your Shipping Origin Address. If you ship products from a different address than your main office (like a warehouse), then you can enter a different Shipping Origin Address. This will ensure that you have more accurate shipping rates and taxes.
Step 4 – Enter In A Shipping Origin
To enter in a Shipping Origin Address go to the Shipping Origin Section on the Shipping page and click on the 'Edit address' section. Then enter in your address. Remember to click on the 'Save' option.
Step 5 – Add A Package Size
Then click on the 'Add Package' option. A dialogue box will appear and you will need to enter in details about the shipping package you are using. This is the size of the boxes that you're using to send orders in.
There are certain delivery companies that have strict restrictions about the package sizes they will handle. A notification about what size restrictions there are will be shown on the dialogue box when a new package type is added.
Remember to enter the external box dimensions of your packages.
Step 6 – Add A Shipping App
Now you can download a Shipping app that will allow you to send parcels, using your packages across the country (and world). There are lots of Shopify Shipping apps you can use.
Step 7 – Add Shipping Zone & Rates
The last thing you should do is to add Shipping Zones and Rates. This might be part of any Shipping apps that you download. However, if it's not, this is part of your Shopify settings.
If you want to offer free shipping when orders are over a certain rate, you can download several free shipping apps to help you.
Shipping is an essential part of running an eCommerce business. If customers don't get their products in a timely manner, for a reasonable price and in a good condition you will get complaints. Ensure that you follow the steps above to have positive reviews about your business.
Recap:
Offers & Promos