How to Target the Right Keywords on Shopify
Last modified: December 2, 2021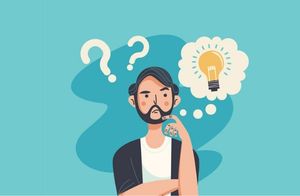 If you want to rank high on Google, then there are several factors that you need to consider. For one, you will need to ensure that you've got a fast website. Speed is a vital component to ranking on search engines and user experiences. For every second that it takes for your website to load, you'll be losing 7% of your revenue.
However, speed isn't the only problem. The right keywords are also important for your site's success. But how can you choose the right keywords?
Recommended: 18 Best Shopify SEO Apps [Sep, 2023]
#
Name
Image

Get a Free Custom Shopify Store
1

SEO Booster ‑ SEO Marketing

2

Shopify SEO Suite by AVADA

3

Plug In SEO

4

SEO Manager

5

Benchmark Hero

6

SEO Doctor

7

Ultra SEO

8

SEO Products Optimizer

9

Smart SEO

10

ReloadSEO

11

SEO Image Optimizer

12

JSON-LD for SEO

13

SEO Expert Pro

14

SEO Images All-In-One SEO

15

SEO Ranger

16

All In One SEO Optimizer

17

SEO Assistant by Buymaxx

18

SEOMetriks Marketing Tools

Show More
The Problems with Choosing Keywords
There are several problems with choosing keywords. One is that many eCommerce keywords that are perfect to describe your product are taken up by competitors. You might find, for instance, that the competition for certain keywords is too challenging. For instance, girl dresses has a competition rating of 76/100, which means there is little chance a new domain could rank for the keyword as well.
Another problem is that you might find that no-one is using the search term that you're trying to target. 'Girl dresses yellow' for instance has 5,400 searches per month but 'girl dresses' has 90,000 searches per month.
The more people that search for a keyword, the more traffic you will get.
Therefore, the golden keywords are those that have a high search volume but a low competition rating. This can be very challenging as there aren't as many as you might think. And you might need to think differently for your website's products and your other content.
The Two Types of Keywords
There are two types of keywords you need. One is for products. These are keywords that describe the product. Using generic keywords is often not great, but you might want to be more specific. For instance, using the keywords 'girls dresses yellow' is a better keyword to target than 'girl dresses'.
You might also want to add in specific designer or brand names into your product descriptions. This is because people often search for these as well. These keywords are often shorter and more precise.
Another keyword type is the long tailed keywords. This is where keywords are longer than the traditional 1-3 words and are often 5-7. For instance, you might want to have keywords like 'girls dresses for school dances' or 'girls dresses for wedding parties'. Longer keywords tend to have fewer searches, but tend to have less competition.
These types of keywords are really good for articles or longer pieces that are designed to entice audiences to read and then go shopping. Often it is those who are looking to solve a problem who want to read this content.
Finding Keywords
There are different ways to find keywords for your store. The first is to use a paid service like Uber Suggests. However, these paid services can sometimes be confusing and they don't always offer the suggestions that can help you compare your store to that of your competitors.
Therefore, you might want to use something that is designed for Shopify. This includes several apps, including this one, that can help with keywords and competitor monitoring.
Final Word: How to Target the Right Keywords on Shopify
When it comes to ranking on Google or other search engines, you need to choose the best keywords. You might already know what keywords might work best. But sometimes, using the help of an SEO app can make your task a lot easier and more successful.
Avi Klein
Vast experience in the online world. SEO expert, Web developer and consultant to several online companies.
Read more...
. Read more about
our approach
to reviewing themes and plugins.