How to Turn Off Shopify Abandoned Cart Email
Last modified: March 15, 2022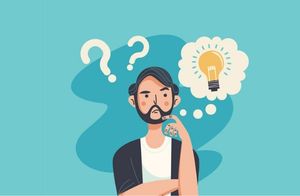 Do you want to know how to turn off Shopify abandoned cart email? Then read this quick guide to learn how to disable the inbuilt Shopify abandoned cart email. We also detail what other options you might have for your Shopify store to ensure that you're reclaiming those abandoned carts.
Why Do You Need Abandoned Cart Emails?
Somewhere between 80% and 90% of the carts that are created on your website will be abandoned. This is because of numerous reasons. Customers might be distracted while shopping, they could be shopping now for a planned purchase later or they might be deterred because of costs that they didn't expect or they don't trust your brand.
Abandoned cart emails are very effective when it comes to building revenues. For every email that is sent through an abandoned cart service, you can expect to earn about $5-6 back in revenue. Abandoned carts can also earn back about 20% of those who have abandoned.
Therefore, if you have an abandoned cart rate of 88% (the average eCommerce rate), then you can expect that your revenue can almost double through abandoned carts.
Why Use Third-Party Apps
There is an inbuilt abandoned cart email feature on Shopify, but using a third-party option like Smart Push Notifications, might be a better option for numerous brands. For one, Shopify's inbuilt option doesn't allow for a great deal of automation. You need to be sending customers about three emails after set time periods, and Shopify allows for just one.
In addition, the inbuilt feature has limited customization options. This can be bad for design. All the best abandoned cart emails are very visual, got lots of great branding and are creative. This just can be done on the inbuilt app with ease. Therefore, you need to go to one of the best third-party apps.
You might also find that a third-party app offers you more options when you want to send abandoned cart information to customers. For instance, there are options to send abandoned cart SMS instead of abandoned cart emails. Shopify doesn't support this.
How to Turn Off Shopify Abandoned Cart Email
When you want to move to a third-party app to do the abandoned cart email, then there is a simple process to turn it off.
All you need to do is to log into your Shopify website and then into the 'Settings' option and then the 'Checkout' option. Within this option, you can select the 'Abandoned Checkouts' and then check the 'Automatically Send Abandoned Checkout Emails'.
You don't need to change any information in the who you are sending information to. However, you do move to the next section that offers the delay in which the emails are sent. The default is 10 hours, but there is an option to select 'Never'. Select this and then save.
While you don't automatically send abandoned cart emails, this option does not prevent you from sending them emails manually in the future, should you want to.
Final Word: How to Turn Off Shopify Abandoned Cart Email
Above are the instructions on how to turn off Shopify abandoned cart email options on your website. It is quick and simple for you to do on your website and perfect if you want to move to an abandoned cart email app for more functionality.
Avi Klein
Vast experience in the online world. Shopify Expert, SEO expert, Web developer and consultant to several online companies. Read more about
our approach
to reviewing themes and apps.