How to Upload a Photo from Another Website on Shopify
Last modified: December 2, 2021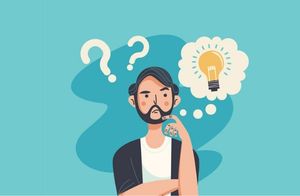 Images are key to selling online. Yet it can sometimes be hard to find the photos that you want to use because you just can't take them. That is why many business owners will search on Google Image search to find the images they want and then save them to their desktop before uploading them to their website.
The problem is that this can lead to you getting into a lot of trouble. Images, like written work, can be protected by copyright laws. This can be the case in many instances like photographers, artists and even other businesses. If they've paid for an image from another site as well, you could be hit by a third party.
How to Know When an Image is Copyright Protected
There is often no way to tell whether or not an image is copyright protected. Therefore, it is often best to assume that it is and to not use an image that you've randomly found on Google. Instead, you need to find images that you can use.
There are plenty of ways that you can do this. The first thing to think about is the Burst images that are free to access and use on your website when you have a Shopify theme from the store. These images are professionally taken and can help you set the mood and atmosphere on your website with ease. They're also free to use for all Shopify website creators.
In addition, there are other websites that you can have free images from. One of the best options is Pixabay, but there are others too.
Or you can take photos yourself. This can be a great way to offer unique content as most users on the internet can notice when stock, especially free stock photos, have been used. They can also be less than optimized for speed. You might need to use free software like RIOT to improve the memory allocation for the images on your website or slow down your website.
Finally, you could buy photos from specific sites that allow you to do this. Paid images are expensive, but they can be a great way to add to your uniqueness.
What Happens if you do Use a Copyright Image?
There are numerous cases where people who have used an image that is protected by copyright have been sued by the owner of the image. While the image can initially cost just $5 to $10, some use lawyers and take website owners to court and sue them for thousands.
This can use up all your time and take away from your profits. So it is best to avoid the situation in the first place.
Final Word: How to Upload a Photo from Another Website on Shopify
You're only able to upload certain images to your website. This is a legal reason and you must be sure that you have the right to use the image you want. Consider the financial and time costs if you decide to avoid paying for an image for your website.
Avi Klein
Vast experience in the online world. SEO expert, Web developer and consultant to several online companies.
Read more...
. Read more about
our approach
to reviewing themes and plugins.