How to use Customer Pain Points for Sales on Shopify
Last modified: May 26, 2023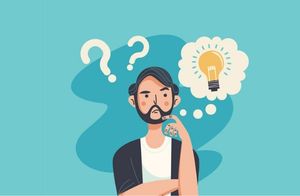 Customer pain points are the real way that you can make sales on any website, whether you're running a Shopify store or not. But what are customer pain points and how can you use them for sales on your Shopify store? Here is a quick explanation of the concept.
Recommended: The 11 Best Shopify Customer Support Apps – [2023]
#
Name
Image

Get a Free Custom Shopify Store
1

Tidio Live Chat

2

Re:amaze Live Chat & Helpdesk

3

Gorgias ‑ Live Chat & Helpdesk

4

Floplug ‑ Live chat & Support

5

HelpCenter app - Live Chat, FAQ, Help Center, Product Tabs

6

Relish AI Chatbot, Quiz, FAQ

7

Help Center HQ / FAQ HQ

8

Atlas ‑ Help Center / FAQ

9

FAQ Accordion | Help Center

10

Live Chat, Help Center & CRM

11

Live Chat & Customer Service

Show More
What is a Customer Pain Point?
A customer pain point is something that is irritable to the customer that they wish to solve to make their life easier. Pain points can be about anything from any point. For instance, your customers could have a pain point that they can't eat certain foods because of allergies. Or that they want to get a dress that is of a certain shade of blue.
Pain points can be different between groups as well. A group might have a pain point that they would like something to be ready assembled while another would like a product within the same niche that fits within a specific size.
Determining the pain points is really important. With many businesses selling different products and solutions, your website will offer a range of products that deal with different pain points. For instance, some adhesives are easy to apply while others can be used in humid conditions or on different materials. When you stock products with different pain points, you're automatically aligning your marketing to reaching a specific audience.
Another pain point might be forgetting something on an order. But you can merge orders to make fulfilment easier for you.
How do Pain Points and Marketing Combine?
When it comes to using customer pain points for sales, you need to get the marketing right first. Pain points are often associated within groups of audiences. You need to create marketing materials that reach a set group of the audience you want to attract. For instance, if you're looking for new-start businesses, you want to reach audiences that have their pain points (limited funds, unknown brand, need to expand) rather than pain points of another group like those going through a quick expansion (need to new staff, technology upgrades, looking for cost reduction on per unit basis).
And you will only really know about the customer pain points when you ask your customers what they want your product for. This is why you might want to use feedback forms or survey forms on your Shopify website. A good option is this one here.
Write Pain Points in Product Descriptions
When you know the pain points and bring customers into your website that are experiencing those pain points, you need to include them within your product descriptions. Writing product descriptions to counter pain points and show how your products can solve them will move customers to making a purchase with you.
Better still, you can use a video on your product pages to sell how your product can improve pain points for the customer. If you can demonstrate the performance and how life can be made better for the customer, then you can improve your sales.
Final Word: How to use Customer Pain Points for Sales on Shopify
When it comes to making sales, you need to be solving a problem or customer pain point for Shopify. This involves finding out what customers want, how your product can help them and then tailoring your marketing to meet those points.
Avi Klein
Vast experience in the online world. SEO expert, Web developer and consultant to several online companies.
Read more...
. Read more about
our approach
to reviewing themes and plugins.