How to use Influencer Marketing on Shopify
Last modified: December 3, 2021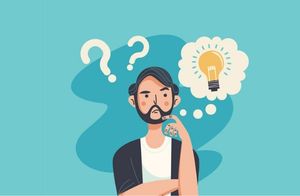 Getting your first sale on Shopify can be very daunting. There are numerous options out there that can help you. For instance, you can share your products, story and brand on social media. By using hashtags and good images, you might get a small following and then start to see a sale or two.
Or you could try PPC marketing. However, the costs for this are significantly higher and getting more costly every year. When you do get an order, your profits might be wiped by the cost of generating that traffic to your store. Even experts who are looking at offering you a reduced cost only offer high packages and don't guarantee returns.
Even with the best campaigns, you can expect your brand to have to wait about 14 days before you make that first sale on Shopify.
However, using an influencer might be a good way to get your first sale.
Recommended: 12 Best Shopify Traffic Apps – [2023]
#
Name
Image

Get a Free Custom Shopify Store
1

Privy

2

Justuno

3

Conversio Marketing Automation

4

Seguno: Email Marketing

5

Flightplan

6

Gleam

7

Plug In SEO

8

SEO Manager

9

Ultra SEO

10

Vitals

11

Sales Rocket

12

ReloadSEO

Show More
What is an Influencer?
An influencer is someone who has a blog, podcast, YouTube channel, TikTok, Instagram or other social media profile that can influence their followers into making certain decisions. This can be about what political thoughts they have or what products they want to buy. Some of the top influencers have millions of followers who regularly buy products that they recommend.
Influencers are seen to promote all kinds of products from clothes to accessories, TV's to meal plans. The influencer marketplace is currently worth between $5 and $7 billion. The potential is huge.
Influencers use several options to earn revenue from the brands they represent. The first is that they can be paid upfront. This can be the easiest option for them and it guarantees them an income. Or they can take a commission for every sale that they make. This can be a great option for some as it can yield significant returns.
Can any Brand use Influencer Marketing?
Influencer marketing is one of the top and non-invasive forms of marketing currently available. It is widely available and anyone can use the tactic to grow their business. You just need to make sure that you're getting to the right audience. For instance, there's no point hiring an influencer in Australia when you're looking to sell to a US audience.
In addition, you don't need to particularly use high-profile influencers. There are smaller influencers who are around all the time, normal customers. Customers who use a lot of social media can often influence a smaller group of their friends and family to make certain purchases. This can be a great market to tap into. And the rewards and price of these influencers can be much smaller.
You can incentivize someone using discount codes or in-store currency which they can spend after a friend/family member has made a purchase. Or you can make it a game and give everyone something when a purchase is made.
There are numerous apps that can help you with this one, with Promio being a great option.
Final Word: How to Use Influencer Marketing on Shopify
Don't forget that you can use influencers, big and small, to make your brand bigger. It can also help you make that first sale or generate more sales from a small group of first adopters. Use Promio if you've already made a few sales or reach out to other influencers to see if they will carry your brand.
Avi Klein
Vast experience in the online world. Shopify Expert, SEO expert, Web developer and consultant to several online companies. Read more about
our approach
to reviewing themes and apps.