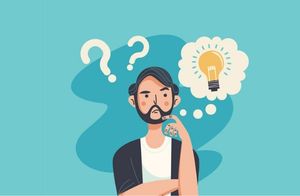 How to use targeted advertising on Shopify
Last modified: December 2, 2021
Targeted advertising is a great way to reach audiences who are going to be specifically interested into your products/services. And on Shopify it can make a significant difference to both your costs and revenues. In this article, we look at the best ways you can use targeted advertising for business growth.
Recommended: Top 10 Shopify Retargeting Apps
#
Name
Image
Shopify

More Info

1

Messenger Chat+ Abandoned Cart

More Info

2

Vitals

More Info

3

Recom.ai ‑ Upsell & Cross‑sell

More Info

4

Dynamic Retargeting Ads

More Info

5

Retargeting for Google Ads

More Info

6

Carts Guru Automated Marketing

More Info

7

Facebook ads | 6x ROAS & sales

More Info

8

Ako Retargeting Facebook Ads

More Info

9

ROI Hunter Google/Facebook Ads

More Info

10

Facebook Ads & Instagram Ads

More Info

Show More
What is Targeted Advertising?
Targeted advertising, or targeted marketing, is when you identify specific customers that are going to be interested in your products. Then you use your marketing channels to promote your products/services directly to your customers.
There have been several different ways that targeted advertising have been used throughout business. From email to social media, there are ways to deploy it on your site with ease and for limited cost.
What are the Advantages of Targeted Advertising?
There are numerous benefits of targeted advertising for your store. For one, because you don't have to pay for a blanket campaign, you can reduce the cost of your marketing. An example would be a mailing campaign to a local area, if you marketed to 100,000 people and the leaflets cost 21 cents each, the campaign would cost $21,000.
However, if you had targeted advertising that identified the 500 people who are more likely to be interested in your product, your costs would be just $105. Given the same campaign, you could be saving 95.5% of the costs, while earning potentially the same amount of revenue.
With email marketing, social media and other online tools, the advances of targeted advertising has become more precise and rewarding. You can now target those who've visited a product on your website, liked you on Facebook or have bought from a particular collection on your Shopify store.
Therefore, you can reduce costs and also improve conversions.
How can you use Targeted Advertising on Shopify?
There are many ways that you can use targeted advertising on Shopify. There are several apps, for instance, that can help. One of the top options is Wiser that offers personalized recommendations to shoppers who have visited your site. It is used by lots of brands on Shopify and Shopify Plus including Kappa USA, Unilever, Gym Plus Coffee and more. Conversions through this app can jump by up to 30% when using this app.
There are several ways that this offers targeted advertising. One of them is by analyzing the behaviors of your customer and then recommending them products via email that they can purchase at a later date. This easy process is fully automated.
You can also use Facebook apps and have advertising shown to those who've visited your site before. By using a Facebook pixel, you can target your audience for those who've visited specific pages, products or collections on your page. Or you can use the demographic selector on your website to build a typical customer profile and market just to this audience on Facebook.
There are lots of options and with the right targeting, marketing costs can be much reduced.
Final Word: How to use Targeted Advertising on Shopify
When it comes to sales, targeted advertising is one of the best options for your brand. It takes your products/services and then markets them to the people who are most likely to convert. Therefore, your costs are lower but conversions are the same. It also allows you to build consistent engagement with your audience.
Recap:
Offers & Promos