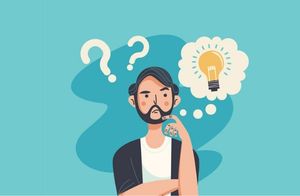 How to Use TikTok to Promote your Shopify Store
Last modified: December 5, 2021
TikTok has become one of the top-performing video sharing platforms across the internet. The platform is used in more than 150 countries across the world has more than one billion users. In the US alone, the app has been installed 200 million times. If your brand sells to anyone between the ages of 13 and 60, you should consider using TikTok.
Recommended: Top 10 Shopify Snapchat Apps – 2022
| # | Name | Image | |
| --- | --- | --- | --- |
| | Shopify | | More Info |
| 1 | Social Sharing Buttons | | More Info |
| 2 | SocialBar ‑ Social Media Icons | | More Info |
| 3 | Snapchat Ads | | More Info |
| 4 | Snapchat Pixel Installer | | More Info |
| 5 | Snapchat Pixel ‑ Smart | | More Info |
| 6 | SnapBack 4 Snapchat | | More Info |
| 7 | Snap Track – Snapchat Pixel | | More Info |
| 8 | SHNP ‑ Snapchat Sharing | | More Info |
| 9 | Civil Pixels | | More Info |
| 10 | WhatsApp Chat, Messenger +More | | More Info |
Usage Statistics
There are some statistics that you need to know for the platform to realise the benefits for you. The average minutes per user is about 52 minutes a day on the platform. The younger the audience, the more time they spend per day on the app. Some age groups are spending nearly an hour and a half on the app. This is partly because the average user opens the app about eight times per day.
The audience on TikTok is primarily female with more than 60% of the share. In addition, the revenue on the website is about $500 million in the US. Videos that are posted on TikTok get more engagement than they do on other platforms as well. A popular post by Jennifer Lopez was posted on both Twitter and TikTok. The YouTube version got 2 million views from 45 million followers. On TikTok she got 71 million views from just 5 million followers. Therefore, you can increase your website's reach by using TikTok over YouTube.
Some influencers can earn big on the platform too. The top-earning influencers are earning millions per year from the platform.
Tips For Using TikTok on your Shopify Store
There are numerous ways that you can use TikTok to showcase your brand. The first is to create engaging posts that can be useful and entertaining to audiences. The average video on TikTok is much shorter on the platform than you will get on Facebook or YouTube. Therefore, you should aim to create videos that are between two and five minutes long.
In addition, you need to publish content more often than on YouTube and Facebook. On the Facebook and YouTube channels, you need to have videos published once or twice a week. At the most, you can publish one video every day. On TikTok, you should be publishing content twice a day to get the best results.
Your videos should also be edited to a professional level. If you don't have the skills, you can hire freelancers who can make changes to your videos quickly. This might mean that you need to have content built up so you're ahead of the schedule.
In addition, you should be using an app to help you. Some of the best apps allow you to publish videos and use TikTok for promoting products on your website and the platform. This app here is one of the best.
Final Word: How to Use TikTok to Promote your Shopify Store
If you're looking to use TikTok to promote your Shopify store then you certainly should try. Brands have been slow on the uptake of TikTok, but that has been true of other video sharing platforms in the past. Users are engaging with TikTok more and this is a great opportunity for your brand.
Offers & Promos