How to View and Make Comments On A Discount's Timeline on Shopify
Last modified: December 2, 2021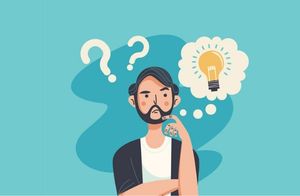 Once you've created a discount on Shopify, you can immediately see a timeline of all the discount's history on your store. This will include the time and date of when the discount was created, enabled, disabled, used, etc. However, it doesn't display if, and when, the Shopify discount was edited by you.
However, that doesn't mean that you can't add that information to the timeline manually. Having this information can be very important if you want to see what differences to the application of the discount have made to uptake rates or order values. Therefore, this article will show you how you can add comments to your Discounts' timeline on Shopify.
Recommended: The 13 Best Shopify Bulk Discount Apps – [2023]
#
Name
Image

Get a Free Custom Shopify Store
1

Quantity Breaks & Discounts

2

QD (Quantity Breaks/Discounts)

3

Discounts & Quantity Breaks

4

Automatic Discounts & Gifts

5

Unlimited Discounts Manager

6

Bulk Price Editor & Discounts

7

PE (Discount & Price Editor)

8

Bold Quantity Breaks

9

Bulk Discount & Sales Manager

10

Quantity Price Breaks

11

BD (Bulk Discount Manager)

12

Dispack ‑ Quantity Discount

Show More
Step 1 - Login
Login to your Shopify account using your credentials.
Step 2 – Discounts
Within the Shopify dashboard, choose the 'Discounts' option that is on the left-hand side of the screen. From the discounts screen, you will want to find and select the discount that you would like to add a comment to.
Step 3 – Timeline
Within the discount settings page, move to the Timeline section. Now you can enter in a new comment into the 'New Comment' box. You can add all kinds of content within the timeline, like an emoji face. This is to brighten up the process, but can also act as a quick visual glance at how a campaign has fared (i.e. thumbs up or thumbs down.)
It is important to note that only you and any staff you have can see comments. You can toggle comments on and off within the timeline.
To mention a staff member, i.e. asking them to action something, you can click on the '@' sign. This will bring up a list of staff which you can select to include in the discount comment section.
You can also use the hashtag ('#') to add specific orders, customers, draft orders, variants, and more to the comment. This can be helpful if you want to add a specific reference to a comment about the discount for future reference. This could be something like a customer who didn't get their discount or needs a refund because the discount was not done properly.
If you need to add any files to the comment, click on the paperclip icon. You can upload all kinds of files to your Shopify store. You might want to include a PDF of order analysis with the discount code to backup any comments you've made in the discount comment.
Step 4 – Post Comment
When you've completed all the new comment content, you can click on the option that says 'Post' to insert the comment into the timeline. If you need to later delete the comment from your discount's timeline you can click on the 'X'.
Step 5 – Save
When you've completed all the work, you need to click on the 'Save' option.
Final Word: How to Create a Fixed Value or Percentage Discount on Shopify
When it comes to discounts, you need to have good management of your codes and discounts. To know what changes have been made, you can add comments to the discounts timelines. To help you complete this task, use the steps above. If you want more functionality of your coupons and discounts, why not try this app.
Avi Klein
Vast experience in the online world. SEO expert, Web developer and consultant to several online companies.
Read more...
. Read more about
our approach
to reviewing themes and plugins.