Omnichannel Marketing Examples
Last modified: March 11, 2022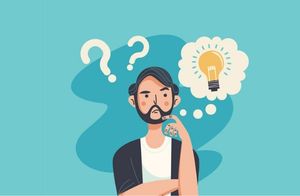 Are you wanting to know more about omnichannel marketing but still don't understand it? You might understand more with a few omnichannel marketing examples. In this article, we provide a definition of omnichannel marketing and provide some examples for you.
Recommended: 10 Best Shopify Omnichannel Apps – [2023]
#
Name
Image

Get a Free Custom Shopify Store
1

Omisell Omnichannel Management

2

Kustomer

3

Omnisend Email Marketing & SMS

4

Marsello

5

Loyalty Experience Manager

6

Actindo Unified Commerce Suite

7

eRetail Express

8

Vitals: 40+ Marketing Apps

9

XOOT | 25+ Vital Apps | Upsell

10

Free 25+ Vital CX Apps

Show More
What is Omnichannel Marketing?
Omnichannel marketing is the combination of lots of different platforms and engagements into one seamless and integrated purchasing experience. The idea is that you're going to improve the experience of the audience and this will increase your conversion rate and improve revenues for your business.
Omnichannel marketing takes place across several different platforms, including online and offline platforms. For instance, you can communications on social media, email, website chat facilities, in-store, telephone and other options. With omnichannel marketing, all the correspondence is kept in a central database for your customer service team to refer to in future communications.
One of the important features of omnichannel marketing is that the process doesn't end with a purchase. Instead, the process continues with after sales, allowing you to build loyalty with your customers. This has a benefit of allowing you to have higher levels of customer retention and more sales.
Why is Omnichannel Marketing Important?
Omnichannel marketing is vital for the success of the modern business. This is because it has the potential to add lots of revenue to your business. The average business can earn up to 10% revenue by using omnichannel marketing. In addition, you can cut costs. Therefore, your profit margins can also increase.
In addition, the customer service is much better. Therefore, your customers can often spend more on your website. And they are more likely to speak more positively about your website and brand, this can bring more customers to your website.
Finally, omnichannel marketing often allows your customer service teams to have less work to do. Therefore, you can have them be more productive.
Omnichannel Marketing Examples
Here are some examples of omnichannel marketing.
Example one:
A customer wants to buy one of two products and contacts your company via social media. They inquire which product out of the two is in stock. You inform them of which stock is available. Then the customer emails your sales team about a potential offer and whether it is still available. These correspondences are noted in a log.
The customer then visits your store and says they spoke to someone about the two products. Your customer service team know the customer and can then put through the sale with the offer. The customer leaves happy.
Example two:
A customer is on your website and places an order for a product. They then contact you via your email address about some customization they want on the product. After 24 hours, they contact your sales team about the delivery time. All of these communications are kept in a central log that allows the customer service team to know what order is where.
Final Word: Omnichannel Marketing Examples
The two above omnichannel marketing examples are simple illustrations about how omnichannel is used. But essentially whenever the customer service team can view all the correspondence with a customer, regardless of the platform(s) they used, you've got a good omnichannel marketing system. With Shopify, this can be easy to implement with Omnisend, a great app for all.
Avi Klein
Vast experience in the online world. Shopify Expert, SEO expert, Web developer and consultant to several online companies. Read more about
our approach
to reviewing themes and apps.