Omnichannel Vs Multichannel: Which is Best?
Last modified: March 9, 2022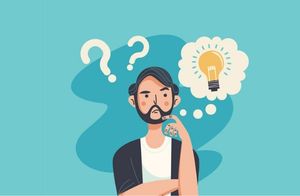 When you're running a retail business, you might feel a little bombarded by all the descriptions that are mentioned. Two of those that you might hear is omnichannel and multichannel. In essence, they are very close but there are significant differences as well. So in this article, we will be asking what is the difference between omnichannel and multichannel retailing and which is best?
Recommended: 10 Best Shopify Omnichannel Apps – [2023]
#
Name
Image

Get a Free Custom Shopify Store
1

Omisell Omnichannel Management

2

Kustomer

3

Omnisend Email Marketing & SMS

4

Marsello

5

Loyalty Experience Manager

6

Actindo Unified Commerce Suite

7

eRetail Express

8

Vitals: 40+ Marketing Apps

9

XOOT | 25+ Vital Apps | Upsell

10

Free 25+ Vital CX Apps

Show More
What is Multichannel Marketing?
Multichannel marketing is when marketing campaigns are completed over several different channels. The idea is that a customer can see an advert with a similar message over many different channels. So you could have an advert for a sale on social media as well as you sending messages over email marketing.
The process of the multichannel is that you're sending a consistent message to the audience more often over different channels. This helps because it is stated that 80% of all conversions will happen when you've had between five and twelve interactions with the customer.
One of the factors to consider when it comes to multichannel marketing is that it is more about producing the content for your marketing streams. It is not about the audience.
What is Omnichannel Marketing?
Omnichannel marketing is more about the experience that the customer has when they are engaging and interacting with your brand. Processes that are part of omnichannel marketing is about making the conversation on different platforms as one. It improves the experience for the customer and this improves the results.
For instance, those who are using omnichannel marketing are often finding that they can earn 9% more revenue and improve customer retention. This can help you to earn more sales without having to get more audiences to your website. Customer retention is also a great way to lower acquisition costs, which can be high.
Omnichannel Vs Multichannel: Which is Best?
When it comes to option over which is best, omnichannel or multichannel, then the question really isn't which you should use, but how to use them. Multichannel shopping is more about getting your customers to your website to look at your products and add products to the cart. It is more of the introduction and selling experience. In general, multichannel marketing will end when the customer has placed an order.
In contrast, omnichannel marketing is about making the customer happier and deals with the whole shopping process. And it also covers the post-purchase phase. For instance, a customer might contact you on your website's chat about product availability. They might also talk to you on the phone/email about deals and then make an order. Then the customer might contact you via Facebook chat about a problem with the order.
Final Word: Omnichannel Vs Multichannel: Which is Best?
What is the difference between omnichannel and multichannel retailing? In reality, there is a large difference between the two options. And you should be sure that you're using both for your website. Otherwise, you might find that you're not marketing your website with ease or servicing your customers with the best tools like Omnisend.
Avi Klein
Vast experience in the online world. Shopify Expert, SEO expert, Web developer and consultant to several online companies. Read more about
our approach
to reviewing themes and apps.