Want to Sell Digital Products? Here Are 6 Digital Products You Can On Shopify
Last modified: January 4, 2020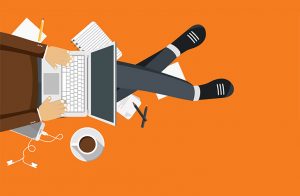 Selling digital products can be very profitable. There are no physical products in which to erode profits through buying of products, shipping or packaging. Plus, customers can be instantly gratified with their products because they can be downloaded and enjoyed by the customers immediately.
You'll also benefit from automation. Customers can download the products themselves and they'll be able to install or convert them without you needing to do anything. This can be a real time saver and can offer you the chance to earn more by doing less.
In addition, there are lots of options when you want to sell digital products on Shopify. For instance, you can sell films, music, games, pictures, books and more. This makes your options vast and the potential for profit very important.
Challenges When You Want To Sell Digital Products On Shopify
However, there are also some challenges that you might find hard to overcome. For instance, you will be competing with free content, especially ebooks. If you're selling videos, then you also have to think that customers often have access to several streaming services and there are lots of professional videos now hosted, free to watch, on YouTube.
You also might have issues with piracy and theft. Therefore, you need to utilize the best tools to protect downloads you sell. You also have some restrictions on what you can sell. Digital rights might mean that you're limited on what you can offer to customers and some platforms (like Facebook and Instagram) have terms and conditions that prevent the sale of digital content.
The Six Options When You Want To Sell Digital Products
There are six main options when you want to sell digital products on Shopify. Here are the six best business models you can use on digital products and some of the key aspects you'll want.
1. Educational Products (Ebooks and Courses)
If you have expert knowledge, digital products are a great way to sell that to audiences who might be interested. There are many of these businesses online including school educational lessons and there are some pretty big players like EdPlace, Udemy and others.
You can find a niche, like teaching people how to sew, look after animals or complete business finances and sell courses or ebooks on your site.
There is some challenge here when you have lots on competition on YouTube or through free blog posts. However, you can differentiate yourself by selling the benefits to the customer about their transformation rather than their learning a new skill.
If you've already got a reputation in the niche, this should be a very easy sell. You can also use blogging to give free basic information to potential customers and then sell the premium lessons.
2. Sell Licenses To Use Digital Assets
There are lots of different different assets that you can sell online. This includes stock images, videos and music. Or perhaps you have software that can help customers to make better life choices or to complete tasks automatically?
Selling these digital products on Shopify is really easy and a great way to generate revenues. They can also be very easy to market with social media, email marketing (especially with drip marketing campaigns) and through SEO.
The benefit of this system is that you can always be adding to your library of available digital assets. And with certain elements (like photos, videos, music, etc.) you can actually sell digital assets of others and take a commission.
You can use Shopify apps like Sendowl to power the business which will generate license keys to buyers so they can access the digital assets they've bought.
3. Sell Memberships For Digital Access To Knowledge
Sometimes you can sell membership plans that give access to customers to exclusive content on a website. There are lots of different types of membership sites that you can operate. You can sell membership to knowledge sites, community sites, or something else.
Membership sites are great because you can build a strong recurring revenue with audiences. And you can also sell additional products to customers like e-books, merchandise and other items.
This is a great option for those who have a library of premium content that is of a higher value than can be found online. It is also great for those in niche communities.
Another type of membership that is available is the directory website and dating websites; however, it is challenge to create these on Shopify. You would probably be best looking at another platform.
4. Selling Digital Templates And Tools
Selling digital templates and tools is very similar to some of the other options on the list but it is slightly different. Templates and tools are often downloadable and there is no requirement for the customer to return to your store again. Templates and tools often speed up a task or process for customers and reduces pain points for the audience.
There are numerous examples of digital templates and tools including:
Resume templates.
Software for businesses.
Website themes.
Business documents.
Sell Custom Digital Products
Not all digital products have to be pre-built. Some entrepreneurs have been successful selling custom products like music, art and videos online. If you're a freelance writer, you can sell articles online through your website. These can be pre-created, however you can customize them so they are unique to customers and offer a high-value product you can sell.
This can be mixed with digital assets as you can sell basic products (like stock articles, images, video and music) and then offer premium customized products when customers are willing to pay more. The basic digital articles could be sold at a cheaper rate, or sold on membership. There are so many options available that make this a great digital product.
6. Sell Services Through Digital Products
Services can be digitalized and sold as products online. This can include things like a monthly subscription to products, like a consultation. While you are limited to the number of services you can render (i.e. the number of man hours you have available), you can automate a lot of your business and concentrate on delivering services.
With a good website and business model, you can also increase the number of available hours you can render services by not having to deal with invoicing, appointment making, etc.. This will help you increase the potential earnings of your business.
Final Word: Want to sell digital products? Here Are 6 Digital Products You Can On Shopify
When you want to sell digital products, there are lots of opportunities and challenges for you. You have to find the right products that are suitable for your skill set, niche and audience. You also have to think about how you can protect your products.
There are lots of apps that are available to help you sell digital products, but you will also need to have some general apps. This will include SEO apps, email marketing apps and more. You might also need to think about how you're going to host certain digital products. For instance, videos are very hard to sell access to because video media can slow down your website if you self-host. Instead, they are often hosted on YouTube, but often access is open to all and you have limited control.
So, what digital products will you sell online through Shopify? Let us know in the comments below.
Avi Klein
Vast experience in the online world. SEO expert, Web developer and consultant to several online companies.
Read more...
. Read more about
our approach
to reviewing themes and plugins.