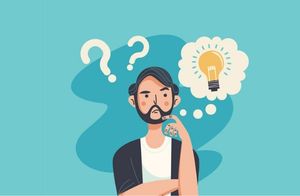 Shopify Abandoned Cart MailChimp Integration
Last modified: March 14, 2022
Do you want to know how to complete Shopify abandoned cart MailChimp integration? Then follow these instructions here to find out the best options for you.
Recommended: 12 Best Shopify Abandoned Cart Apps – 2023
| # | Name | Image | |
| --- | --- | --- | --- |
| | Shopify | | More Info |
| 1 | Smart Push Marketing – WebPush | | More Info |
| 2 | Abandoned Cart Messenger | | More Info |
| 3 | Abandoned Cart Recovery | | More Info |
| 4 | Abandoned Cart Recovery Email | | More Info |
| 5 | Kit Karts | | More Info |
| 6 | WhatsApp Chat + Cart Recovery | | More Info |
| 7 | Cart Absolute by MDeVs | | More Info |
| 8 | SINOBOT | | More Info |
| 9 | Recapture Abandoned Carts | | More Info |
| 10 | PushOwl Web Push Notifications | | More Info |
| 11 | Checkoutify | | More Info |
| 12 | Messenger Abandoned Cart Bot | | More Info |
Step 1 – Create a MailChimp Account
The first thing that you need to do is to create your MailChimp account. This is simple to do, and there are several plans that you can choose from. If you're new to email marketing, then you might want to start with a free plan. This gives you access to up to 2,000 contacts on your mailing list and 10,000 emails a month. Most small businesses who are starting out don't need more than this.
Step 2 – Log in
Now you need to log into your Shopify website. This can be done with ease from the standard log in page.
Step 3 – Add App
Now you need to add the MailChimp app. This is free to install. There are no costs if you've got the free account either, fees are all based on what your subscription plan is with MailChimp.
Step 4 – Follow Instructions
Now you can follow the instructions on the app that can help you establish an abandoned cart email. You can create a design and add the features you want to make your email more aesthetically pleasing and convert more.
Step 5 – Allow for Automation
You can now sit back and allow for MailChimp to complete the process. You should see that emails are sent out very quickly.
Top Tips for Abandoned Cart Emails
Here are some top tips to make the most of your abandoned cart emails for successful.
Send Three Emails
The first tip is to avoid the temptation to only send one email to your customers. Sometimes it can take three emails to get them back to your store to convert. The first email should be sent within the first few hours. Then you should send a second email about 48-72 hours later. Finally, a third email should be sent back within another two days.
Personalization
All emails should be personalized to the audience. You should include names, products and other details that make the email unique to the customer. This can be one way to improve the conversions of your email.
Give Incentives
You shouldn't give incentives to your customers on the first email, however, you can give incentives in the second and third email. This could be something related to the delivery or just a discount coupon. This helps because about 49% of abandoned carts are due to the cost of the order.
Automate
Be sure that you're automating this process. Don't just create the email and then manually send the email out. This means that you're missing vital time that the customer can go and find another brand to service them. Automate it and ensure that first email is sent out within a few hours of the customer abandoning the cart.
Final Word: Shopify Abandoned Cart MailChimp Integration
Are you looking to find out more about the Shopify abandoned cart MailChimp integration? Then above are the instructions to get started on it. MailChimp offers you the chance to get this for free, so be sure that you take advantage of this.
Offers & Promos