Top 10 Shopify Analytics Apps – [2023]
Last modified: July 4, 2022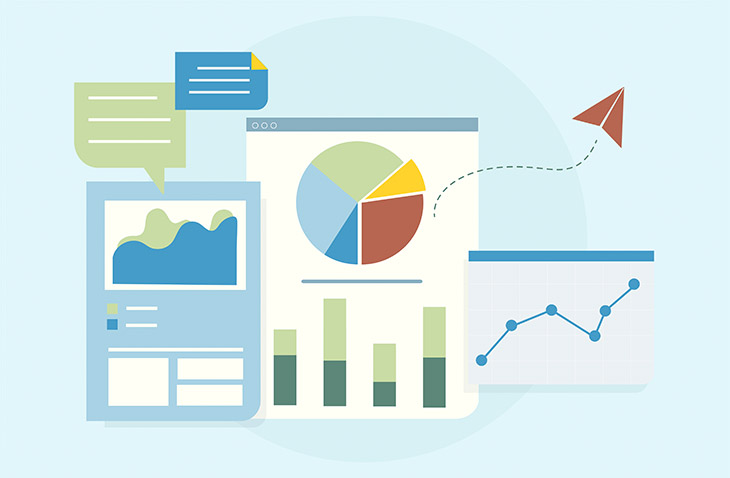 #
Image
Name

Get a Free Custom Shopify Store
1

Conversific ‑ Store Analytics

2

SEO Manager

3

SEO Booster ‑ SEO Marketing

4

Segments Analytics

5

Yandex.Metrica Analytics

6

Google Analytics by Littledata

7

OrderMetrics Profit & LTV

8

SEO Site Audit, Benchmark Hero

9

Lifetimely: Profit & LTV

10

Glew: Multichannel Analytics

Show More
Analytics should be at the forefront of any business owner's mind, especially if you operate an online store. They tell you how your store is improving, how it compares to your competitors and where improvements can be made. There are several ways you can get statistics for Shopify with numerous Shopify analytics apps to help you.
What Do Shopify Analytics Apps Do?
Shopify analytics apps take data from your site (or another as you will see) and then turns this into information that can be used to make informed decisions on. The basic information you will see is the number of people who are visiting your store, their bounce rate, exit rates, conversions, etc..
However, there is a ton of information that can be collected and used. Plus analytics doesn't have to be related to activity on your store. You can have your site analyzed for SEO solutions, Google Shopping potential and more.
Therefore, we have collected a number of apps that have a wide range of analytical options for your store. You can install more than one of these Shopify analytics apps, depending on your needs.
Filter between free and paid
Conversific ‑ Store Analytics

Conversific is a large suite of analytical tools that can tell you more about your business, its performance and provide you with insights that can help you improve your business' performance. The app allows you to see the most important eCommerce metrics all on one page. With this information, you can seek ways to change pages and campaigns on your site.
The app also has lots of useful functions. For instance, you can analyze orders coming in from the different sales channels you use (Amazon, Facebook, Instagram, Ebay, etc.). This can tell you what channels to focus your efforts on. And you can benchmark your statistics against competitors.
To tell you which marketing channels are performing better for your brand, you have the analytics suite. This will tell you which marketing channel is offering you the best conversions. This can help you improve ROI, budget allocation and more. The data can also show which products/categories are performing better and whether there are products which would be better bundled together to increase order values and more.
Conversific ‑ Store Analytics Highlights:
A large suite of advanced analytics to improve store performance.
Find out which marketing channels offer you the best ROI.
Check and analyze orders made through different channels.
See the most important eCommerce metrics on one page, making it easier for you to make critical business decisions.
SEO Manager

SEO Manager allows you to understand and implement SEO elements on your store. With the suggestions made and implemented, you should rank better on the most search engines, including Google, Bing and others. The more customers that are visiting your store, the more revenue you can make.
This app is very simple to use and allows you to take control of how search engines view your website. It can even give real-time analysis about the success of your SEO campaigns. The app and the supporting SEO documents allow you to improve your site's SEO and all documents are written by Shopify SEO experts.
Some of the key aspects of this app are the availability to test the speed of your website and to see how your website looks on Google search results. The app also scans your website for SEO issues and can make suggestions. It can also support the ALT text issues on images, which are so important for SEO.
SEO Manager Highlights:
The app supports you across your SEO, helping you to improve rankings.
Improve your website's speed for more traffic and conversions.
Preview how your website looks on a search engine's results page.
Can help identify and edit the ALT tags for your images.
SEO Booster ‑ SEO Marketing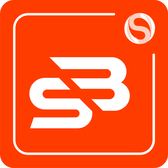 This app can help you across your search engine optimization and lead to better traffic and more sales. It is great for those who have large catalogs and want to manage the SEO of all those products easily and in a time efficient manner. And if you want to showcase your products on Google via search results, this is a great option.
This app is a great choice for those of all abilities and experience levels. If you're new to it, it's easy to use, understand and implement basic SEO strategies that will improve your site's rank on Google and other search engines. It can help you with the appropriate keywords and meta data and this can be vital in rankings.
If you're more experienced with SEO, then there are some good advanced strategies that you can implement within minutes.
The app is very easy to install and you don't need coding knowledge to get started. Once installed, you can have an SEO score, SEO checklist and save on your time and budget by implementing changes to make a real difference to your website.
You'll also have access to powerful analytical tools from third parties. This can include integrating Google Analytics and Google Search Console to your website. Both of these can help you identify strengths and weaknesses in your website's current SEO strategy.
It can also automate many tasks, such as modifying all ALT texts for new images and redirects for pages not available (i.e. out-of-stock items, deleted pages, discounted products).
SEO Booster ‑ SEO Marketing Highlights
Automate your SEO with simple installation and follow instructions.
Create a great site that has been optimized for search engines.
Lots of great features for your site that allows you to monitor user behaviors.
Can integrate with several third party apps.
Segments Analytics

This app is designed to be a replacement for various tools such as Google Analytics and other third party options. It was developed by former data scientists employed by LinkedIn and is designed to help you understand key customer metrics such as lifetime value, conversions and churn rates across numerous date ranges. The app allows you to set date ranges from 30 days to 180 day periods.
With this app you can take your marketing to the next level. You can identify the customer life cycle and use different marketing approaches to target each stage of the life cycle using time frames to identify those who are active, at risk and churned.
You can segment customers in numerous different ways. This includes segmenting them into most recent, the frequency and monetary groups as well as other custom segments you design.
The app is also very useful in identifying upsell and cross-sell opportunities. It can support product bundles and repeat ordering frequency.
Segments Analytics Highlights:
An advanced suite of analytics that you will find useful in managing customers.
Learn more about your customers and their life cycle over different time periods.
Find out about the opportunities that are available to improve store revenues.
Designed by experts who've worked with large sites before.
Yandex.Metrica Analytics
This free Shopify analytics app offers numerous benefits that can help you identify strengths and weaknesses on your website. One of the biggest benefits of this app is that it offers you session replays, showing you how your customers are using the site. This can be really useful as it can show where your site is losing potential customers.
The data is presented to you on the same day (data is refreshed every five minutes) and there are lots of great insights you can get including referring domains, audience analytics, website performance and more. This app is completely GDPR compliant as well, so if you're driving traffic from Europe, this is a great app to include.
You can customize reports, so you can see the metrics that are most important to you. This can include segmenting the information to a fine detail, so you can see specifically what you want to make important decisions on.
Yandex.Metrica Analytics Highlights:
A free app that is completely GDPR compliant.
Hosts a wide range of analytical tools and options so you can find the data you need.
Customize reports to only show the data you need.
See the visitor's journey to your website.
Google Analytics by Littledata
Google Analytics is one of the top used analytic suites across the world. However, if you're not an expert with Google Analytics, the information hosted on the site can seem hard to understand. That is why some apps, like this one, can help you understand the data more easily. The app has been developed by Google Analytic consultants and provides a streamlined and much easier way to look at all the data.
The app does an initial audit of your current reporting setup and sets website benchmarks that compares this to industry standards. Once done, you are given step-by-step goals to optimize performance and improve results on your store.
The advantage of this app, is that it matches the data seen in Shopify to that of Google Analytics. And it will track every action undertaken by shoppers to ensure that no action or event is missed or isn't measured.
The app is easy to install and there is great support available from the development team.
Struggling to get accurate data? There's a better way to track the metrics that matter to your store.
Littledata's smart script, connections and integrations automatically fix tracking for Shopify stores. And with accurate data through Google Analytics' robust platform, you're empowered to make better, more informed decisions for your store.
Google Analytics by Littledata Highlights:
Created by Google Analytic consultants who understand what data you need.
Scans your reporting to help you make improvements.
Never miss out on events on your site with server based action monitoring.
Syncs the data from Shopify and Google for more accurate reporting.
OrderMetrics Profit & LTV
This app pulls data from numerous sources including your Shopify store, Amazon, eBay, Facebook, Google and more to create reports that can help you identify profitable revenues streams and marketing opportunities. In the end, you will have a better understanding of your customers and how they contribute to the profit of your business.
The app can help with pre-order analytics; looking at the net profit after all costs have been considered. This includes the costs for shipping, ad spend, transaction fees and more. This provides you with the knowledge of how much profit you're making per sale and per day. And you can have profit alerts sent to you regularly to help you identify when there are problems.
The app is great at streamlining your advertising as well. It can analyze data from different sources to monitor profitability from PPC and similar campaigns across several platforms. This is compared to conversions and the customer lifetime value. And the app can handle an unlimited number of accounts and storefronts for you.
If you're running several campaigns, the analytics suite can use filters to showcase only the information you want to use. Therefore, you can see which ads are working best for you.
OrderMetrics Profit & LTV Highlights:
A strong set of analytical data that can help you set budgets and spend more efficiently on advertising.
Monitor key customer metrics like lifetime value and average order spend.
Analyzes the costs from all aspects.
Can be used with numerous platforms.
SEO Site Audit, Benchmark Hero

This app is a simple, free app but it can provide a lot of useful information. It can tell you the average customer value, the percentage of recurring customers, the speed of your site (and its potential) and many other factors.
This app then compares your statistics to that of other websites in your industry with significant traffic and revenue. This allows you set up campaigns to improve your website and profits.
SEO Site Audit, Benchmark Hero Highlights:
A free app that provides a lot of useful information.
Easy to install on your Shopify store.
Learn more about your customers and the SEO of your website.
Develop campaigns to improve and match competitor statistics.
Lifetimely: Profit & LTV

Two of the most important metrics that you will want to know is the profit you will make and the customer lifetime value. Both of these can be measured with Lifetimely. This app will track your customers' lifetime value and their repurchase rate. It will also analyze how your best customers behave on your store.
All the tracking is done in realtime and it can measure the data from several sources including Facebook and Google. The app can automatically pull all order and product cost data from Shopify to help you identify the profitability of your orders. It can also include advertising spend and shipping costs to help you identify trends in your profitability.
However, the app is really good at identifying the value of customers. It can tell you whether customers who have come through sales events (e.g. Black Friday) are worth as much as other customers. The app can also show you growth trends like whether customers are spending less with you now than before.
Lifetimely: Profit & LTV Highlights:
Focus your efforts on profitability, not just website performance.
Identify which advertising avenues are costing you too much profit.
Measure the lifetime value of your customers.
Show you growth of customer lifetime values.
Glew: Multichannel Analytics

Data insights are collected from all the apps and tools you use to market and sell your products. Sites where data can be collected from include Shopify, Facebook, Google, MailChimp and more. By collecting all the information into one place, you can save yourself more time and see details of potential revenues easier.
The app allows you to identify more valuable, loyal and VIP customers. With this, you can develop targeted marketing campaigns that convert them into even more profitable customers. The app also allows you to segment customers so you can create custom campaigns based on their purchasing history for more profitable marketing campaigns.
The app can also tell you which products are better for your business. It will analyze the costs and the sales of products to tell you which are selling more to which customer groups and which are offering you the best returns. The app can also help you to grow email marketing lists and reduce the churn of subscribers.
Glew: Multichannel Analytics Highlights:
Get all your marketing data into one location.
Identify the best customers for your store.
See which products are the best for profits.
Segment your customers into specific groups.
Final Word: Top 10 Shopify Analytics Apps
Analytics should form at least part of your average working week. By analyzing your current results, you can see how to improve your store to earn more profit. By using some of the Shopify Analytics apps above, you can clearly find out how you can improve your brand and sell more. So, which apps will you use?
Avi Klein
Vast experience in the online world. SEO expert, Web developer and consultant to several online companies.
Read more...
. Read more about
our approach
to reviewing themes and plugins.