Top 10 Shopify ERP Apps – [2023]
Last modified: April 23, 2023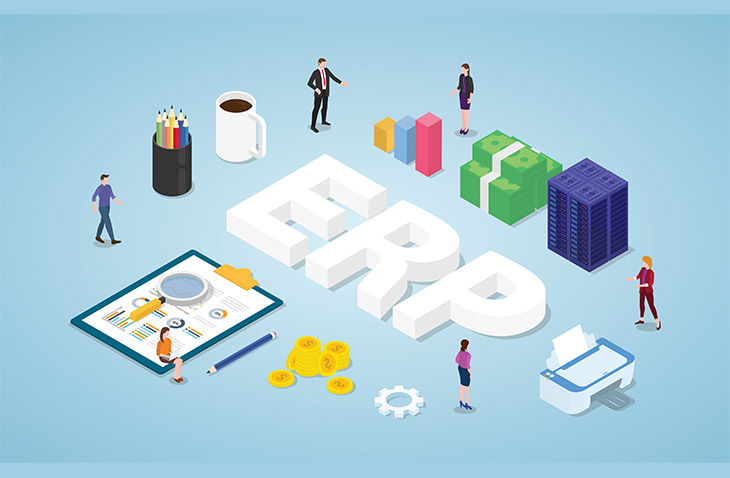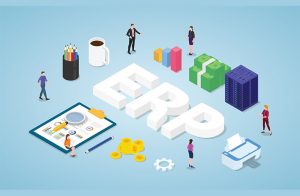 Enterprise Resource Planning (ERP) is the process of streamlining the various tasks that it takes to manage a business, like inventory, order management, accounting, human resources, etc. into one system. This makes it more streamlined and running your business more efficient. For eCommerce stores this can be hard, but there are some Shopify ERP apps that can help you.
What Can Shopify ERP Apps Help With?
There are many different functions that Shopify ERP apps can help you with. On a basic level, they should help you manage inventory and order management, ensuring that you never run out of stock. However, they can also help with other elements such as accounting and customer relations. This can help you keep customers happy which results in more customer retention.
There are lots of benefits for this. For one, good Shopify ERP apps can save you money by not needing to purchase subscriptions to lots of other Shopify apps. In addition, they can save you time as you only need to access one system. Therefore, there are many benefits you can get from using one of the top ten Shopify ERP apps that we're listing below.
Filter between free and paid
Erply POS Integration

This cloud-based software can be installed on your site with ease. However, despite it being a cloud-based solution, there is the ability to keep running your store when there is no internet connection. Therefore, this is a great solution if you operate in challenging areas on the move, like trade shows and pop-up stores.
The app offers you a great POS option with numerous tasks. You can also manage prepayments and purchase orders from inside the POS system. And if you need to look at a customer's order history, you can do so with ease. The app also allows you to fulfill all online orders with ease.
Erply also comes with numerous additional functions that you can add on. Just look through their catalog and request the functions you want. They will become immediately available to you as soon as Erply is installed. There are also options to create your own apps for your specific needs.
One great function is the loyalty program solution you can operate from the app. You can create custom profiles for each customer that can be utilized for developing personalized discounts. With a click of a few buttons you can also inform your favorite customers about promotional offers.
You can also use the app to creating and combining special offers that allow customers to feel as if they're getting a really good deal. And you can offer loyalty points, that keep customer retention high.
Erply POS Integration Highlights:
Reward your favorite customers with unique, personalized campaigns.
Integrate with numerous functions across your business.
Free catalog of additions you can add to your website.
Can work offline as well, perfect for those who do popup and trade shows.
Punchout Cloud
This isn't an ERP system as such, but it acts as part of a solution that is perfect for those that want to connect to their suppliers and have a complete procurement platform. The app works by connecting your website with the PunchOut Catalog for Shopify. The app will then integrate with other ERP solutions like account and more that help you list and sell products.
Customers can find products on your website and then you can sell them. You can sell anything that is listed on the catalog on your own prices and with your own branding.
The solution is perfect for those that want to generate large contracts with B2B orders.
Punchout Cloud Highlights:
Not a complete ERP system, but does help with purchasing of B2B solutions and products.
Can help you generate larger contracts.
Expensive to setup.
Connects you to buyers with ease.
ERPAG
This app is an ERP cloud service that is great for all small to medium sized businesses that have manufacturing processes with them. What this app does is it allows you to receive customer orders, discover what components or materials are missing and then automatically order them. The app will also keep an eye on the supply cycle, providing you with expected dates for deliveries and more.
In addition, this app can help you save costs. It can help you with just-in-time methodology of manufacturing and help you get the best prices from multiple vendors. It can also help with accounting, by ensuring you are keeping your costings accurate. Therefore, there are more opportunities to grow your business and find opportunities for better profits.
There are also other features that can help you run your business including label printing, low inventory warnings and more.
ERPAG Highlights:
A great app for those who are small/medium manufacturers or who have complex inventory.
Has a multi-language interface, great for those who need their website translated into other languages.
Easy to use and install.
Can help manage inventory so you can always fulfill orders.
Versa Cloud ERP for eCommerce

This app is perfect for those businesses that have expanded beyond the simple spreadsheets and basic level accounting applications. This app allows you to bring all those functions into one package that can help you cut costs and improve servicing time, giving you more resources for marketing to help you grow your business to the next level.
The app has lots of features to help you. Connection to your website is through just a few clicks and then you can get access to accounting, inventory management, shipping and logistics and more. You can get advanced reports that can help you troubleshoot problems within the organization and seek out opportunities for cost cutting and revenue maximization.
The app allows you to have three full users (more can be added by upgrading). You get unlimited capacity for suppliers, customers, parts, products and more. Plus you can have multiple warehouses and currencies to manage your international business.
There are also lots of areas which can be optimized thanks to the app. You can plan purchases, have standing orders as well as manage all returns, repairs and more within the app.
The app is quick to install and easy to configure. You can be using it within minutes, making a difference to your business from the start.
Versa Cloud ERP for eCommerce Highlights:
Can have three full users for the app, allowing to have more than one person manage your business with you.
Can manage international businesses with numerous warehouses and multiple currencies.
Helps with all aspects of your business.
Save costs and time in managing your business, allowing you to focus on business growth.
Inventory Management 4 Makers

This app, also known as Katana, allows for production and inventory management for manufacturers. It can help you manage all the raw materials, finished products, processes, orders and more in one, handy place that makes it better to manage, saves time and improves costings.
The app can allow you to prioritize orders with ease given the availability of raw materials. And it allows you to monitor the finish of goods in real-time. You can also create bills of materials, have multi-currency inventory and floor level control.
The power behind the app, you can be sure that you have more, simple control. This will help you manage your administrative tasks easier and with less time doing backend tasks, you can be more free growing your business or servicing your customers.
The app is also good because it allows you to integrate your ERP software with POS software. Therefore, you can have lots of information available as soon as an order is placed whether it is online or in-person through a showroom, etc. All orders are moved automatically and the processes started for you, therefore, you can have great control.
In addition, you can have real-time inventory control over your business. You can see what products you have in stock, the material that are available for production, any supplies or material that are coming suppliers and more and all in real-time.
Inventory Management 4 Makers Highlights:
Great for those who manage the manufacturing of products on their shop.
Integrates with your POS system for seamless interaction.
Real-time control of your business' supplies and raw materials.
Helps with many different aspects of your business.
banma ERP

This app is for those companies in China who want to have a great ERP solution. It allows companies to quickly process orders and supports numerous cross border platforms like Shopify, AliExpress, Wish and more. Therefore, if you're a seller or a supplier of products in China, you can manage your business across the whole world and ensure that your business can flourish.
You can connect your app with numerous logistic services within China including China Post, Yanwen and Sifang Yuntu. And you can set order rules for these logistic companies, allowing you to assign orders to specific couriers based on the value, location and more of the order.
The app also allows for complete inventory processing. This speeds up your business' processes and help you to build a profitable business. Plus it comes for a very effective low price that is perfect for all new Chinese startups.
banma ERP Highlights:
Great for Chinese sellers.
Low price.
Set logistic rules to help you automatically manage your order fulfillment.
Integrates with numerous cross border eCommerce platforms including eBay, Wish, Amazon and more.
Dianxiaomi

This app is again only for Chinese sellers, but can offer a superior ERP system for those who want to sell across the world from the country. It offers quick order processing for all customers and can support more than 500 logistical aspects.
The app also comes with complete inventory management systems and you can also monitor the whole procurement with Docking 1688 support. Finally, the app can support product publication.
Dianxiaomi Highlights:
Allow for quick order processing for Chinese sellers.
Offers automatic distribution using the most suitable logistic companies.
Keep track of all your orders.
A free app.
Accounting and ERP Integration

eBridge allows you to connect and integrate your Shopify account with an ERP system that can offer superior management of your eCommerce business. It is fully compatible with leading accounting packages such as Sage 50 and more. The app can help you streamline many functions for your business including offering bi-directional data exchange between your back office and Shopify.
The automated integration can be performed across numerous touch points that make it easier to streamline the business' processes. For instance, order information like the customer data can be exchanged with your accounting system while shipping details can then be posted within the Shopify system when the order has been fulfilled.
The app uses cloud technology. This means you can access the software from anywhere and the application only needs to be added to your store, not to your computer. This also means that it meets most, if not all, data compliance laws across the world.
Accounting and ERP Integration:
A really cost-effective means to keep data aligned and accurate across your store.
Can automatically transfer data to the correct place, reducing the back office needs of your website.
Cloud technology enables, allowing you to access content whatever device you're using.
Compliant with data laws across the world.
Allroot ERP
This centralized order management system is a great option. It can cope with more than three million processes per day and has a high delivery efficiency. It can also be used with more than 300 logistic companies and has the capability to handle more than 30 oversea warehouses.
The software is very smart. There are some very intelligent early warning systems that allows you to replenish any items that are out-of-stock quickly. You can also track the status of all orders at a click of button without any trouble.
When fulfilling orders, there are lots of ways to make sure that you're giving the best service. There is a quick, automatic weighing and freight calculation and there is great picking and checking aspect to the ERP software.
Allroot ERP Highlights:
Very smart software, allows you to have a warning system that can replenish out of stock items quickly.
Track the status of all orders quickly.
Automatic weighting and freight calculations.
Cost-effective.
MabangErp3

This is a professional ERP software solution for Shopify stores that allow you to integrate your Shopify store with Amazon, Wish and more platforms (a total reach of 20+ platforms) to help you choose the best logistics, packing and delivery of your products. Therefore, with this app, you can manage your website and sales better to become a bigger brand in your niche.
It can help you manage your product better with SKUs, stock and items that are available online and not. Plus you can also use intelligent purchasing advice to ensure that you're making the right supply requests from your suppliers for the products you need so you don't run out of stock. This can work for a single warehouse or multiple stores. With this you can allocate items of stock to specific warehouses/stores.
You can also manage your customers better with a beautiful CRM service. This allows you to engage your customers in a more effective manner and reduce complaints. It can also help you to improve your sales or manage product exchanges.
The app also offer better reporting, so you can see more data and information than ever before. This can help you make more use of opportunities and other information.
MabangErp3 Highlights:
Intelligent app allows you to prevent out-of-stock items.
Engage customers like never before to reduce complaints and improve sales.
Excellent reporting systems to see where you can make business improvements.
Free app.
Final Word: Top 10 Shopify ERP Apps
With one of the top Shopify ERP apps you can take your business to the next level. You can help improve customer service and improve business processes so you can cut costs and improve profit margins. Therefore, your business can be a more efficient, effective and money-making operation. The choice on which one to use is yours, so which app will you install?
Avi Klein
Vast experience in the online world. SEO expert, Web developer and consultant to several online companies.
Read more...
. Read more about
our approach
to reviewing themes and plugins.