Shopify Fishing Store: How to Start One
Last modified: June 2, 2022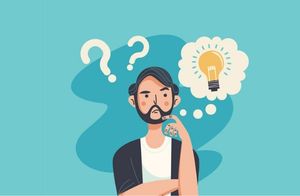 Fishing is a very popular pastime in the US. According to statistics, recreational fishing has a national value within the US of $115 billion. The amount worldwide isn't recorded, but you can expect that most countries have high income from recreational fishing. Therefore, a Shopify fishing store can be one of the top ways that you can earn money online.
In this article, we look at some of the top tips that you need to follow if you want your Shopify fishing store to be a success.
Recommended: 9 Best Shopify Auto-Post Apps – [2023]
#
Name
Image

Get a Free Custom Shopify Store
1

Social Rabbit

2

Facebook & Instagram Auto Post

3

Onollo

4

Socialpublish

5

Auto Post on Instagram, FB, TW

6

Instablog ‑ Auto Post To Blog

7

Ant Facebook Auto Post

8

Lotus · Social Auto‑Post

9

SyncBoost

Show More
Step 1 -Choose the Right Products
The first thing that you need to do is to choose the right products that are perfect for your audience. Depending on your audience, you might need to have products that are designed for specific fishing spots, weather, the fishing enthusiast, age or more.
Choosing the right products is important whether you're dropshipping or selling traditionally. You can see what local physical fishing stores are stocking and mimic their choices. If you choose to dropship there is an advantage that you can drop lines that aren't popular without costing you anything, but it is vital to try and get your products right from the start.
Step 2 – Create a Shopify Account
Now you need to create a Shopify account. This is very simple to do and you can get a 14-day free trial for your new website. At the same time, connect or buy a domain for your website.
Step 3 – Design your Shopify Website
Numerous themes are available for your Shopify website. You could use Shoptimized, Booster or another theme that can help you create a good store. Then you should customize this theme to make it more unique for your store. This can include new text, images, videos and colors across your store.
At this point, you should also set up payment options on your website as well as shipping options.
Step 4 – Add Products
Now you can add products. If you're dropshipping, numerous apps can be used to help you populate your website with new products. Or you can upload a product list with a CSV file and this can populate your store.
Customization is key. You want to make sure that the same title and description are not used on other sites but your items are still rankable on Google and other search engines.
Step 5 - Build an Email Marketing List
You should use popups and other options to help you organically build an email marketing list. Email marketing is very effective at building revenues with a return of up to $44 for every $1 you spend.
Email marketing can also be managed through your Shopify website with apps able to support your growth.
Regular content via email can help you retain audiences and grow your revenues.
Step 6 - Add as Much Automate as Possible
One of the big things that you should do is to try and automate as much as you can. Automation is key when you're trying to run an effective business. Using certain dropshipping apps can help you automate your brand's orders. Or you might want to use a social media app that can automatically share new content to your social media channels.
The more you automate, the more time you have for high-impact marketing campaigns.
Step 7 - Add Videos
Videos are a great way to convert more of your visitors into buyers. Videos should be added to your homepage, product pages and other pages as well. In addition, you should use videos on your website's blog. Blogs help rank your website on Google and other search engines.
Final Word: Shopify Fishing Store: How to Start One
Above are five great tips for starting a Shopify fishing store that will help you build a profitable business. Setting your best foot forward when starting your store will help you become a success.
Avi Klein
Vast experience in the online world. Shopify Expert, SEO expert, Web developer and consultant to several online companies. Read more about
our approach
to reviewing themes and apps.