10 Best Shopify Geolocation Apps – [2023]
Last modified: October 30, 2023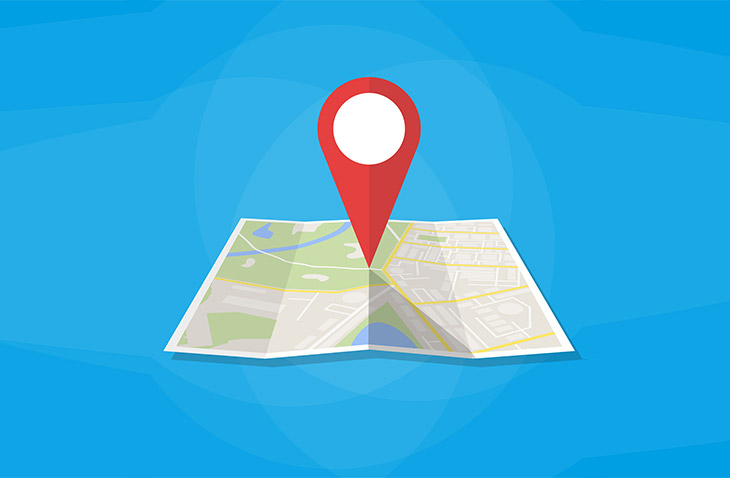 #
Image
Name

Get a Free Custom Shopify Store
1

EasyLocation ‑ GeoIP redirects

2

Geolocation

3

Geolocation Redirect

4

GeoIP Country Redirect/Blocker

5

Shipping Rates Calculator Plus

6

Currency Converter Ultimate

7

Product Inventory Information

8

Geolocation Redirects

9

Geolocation Express Redirect

10

Prime Visitor Redirect & Block

Show More
Shopify Geolocation apps are a great tool for many businesses. They can help you reduce the traffic from unwanted territories or to redirect customers to the appropriate local store. This can be really useful when you want to sell across the world but keep your website local to the audience.
What Are You Looking For In Shopify Geolocation Apps?
Shopify geolocation apps can help you prevent people from being on the wrong site and then not converting. A good example of this is with Amazon. When you arrive at an Amazon store that's not where you're based, then you can be redirected to the correct store or be told about the right store you need to be at.
The reason for this is that it is challenging to order products from one Amazon store to a country that it isn't designed for.
The Shopify geolocation apps allow you to do something similar. You can redirect customers to the correct store and therefore not lose out on potential sales.
In addition, geolocation apps can be used to switch currencies, calculate shipping, and more.

Key Takeaways
1
Geolocation apps can calculate shipping costs based on customer location.
2
Mobile-friendly calculators enhance user experience across devices.
3
Real-time carriers can provide accurate delivery time estimates.
Best Shopify Geolocation Apps – Here's Our List:
Filter between free and paid
EasyLocation ‑ GeoIP redirects

This app ensures that the traffic browsing your website is relevant to the website. It does this through two methods: redirect and blocking. Redirecting is when the visitor is redirected to the local store and blocking is when visitors are blocked from accessing your site. All this is done based on where they live or the IP address they are using, which you can set.
To ensure that people are redirected to the right store, you can create an unlimited number of flexible geolocation rules that are based on the location of the customer/IP address. The redirect is done either automatically or you can display a popup/banner to ask them if they would like to visit the more appropriate store.
The popup banner can be customized to be suitable for your brand. You can choose a top banner, lightbox, popup window or just skip these completely for the instant redirect. The colors of these can be changed to match your branding.
If you have different language versions of your website, you can redirect customers to the URL that is specific for them, even if it is on the same domain.
EasyLocation ‑ GeoIP redirects Highlights:
Checks the location of the visitor through geolocation/IP address.
Can redirect automatically or asks the visitor in a popup.
Can redirect to a new URL on the same domain.
Customization options available.
Geolocation

This free geolocation app was developed by Shopify for use by those who are using multiple languages or currencies on their store. It is a simple app that doesn't affect the general working of your website. What it does is that it detects the location of the user and then recommends the best language or currency for them.
The recommendations are displayed on the store through a bar or popup feature that can fit seamlessly into your branding. The customer can then select what their preferred language or currency is.
The app can automatically detect the colors being used on your store's theme and match those. This makes it feel much more part of your website. To ensure you're happy with the bar/pop-up before publishing, you can preview the design.
Geolocation Highlights:
Lets customers choose their language/currency.
Can provide a much more reliable and free flowing customer experience.
Automatically matches color scheme of notification bar to that of your theme.
Is a free app, great for those on a tight budget.
Geolocation Redirect
This easy to install, configure and use app allows you to detect the location and then redirect them to a URL based on the conditions you've setup. The Geolocation Redirect app can automatically detect the country of your visitors and then take actions based on that.
If you operate numerous local sites, then you can redirect them directly to the right one for them where they can complete purchases. This will also help as the currency will be correct and the shipping costs should be more accurate. For this setting you can choose whether to send them to just the local store's home page or to the URL extension (i.e. they go to the same page on the local store).
The redirect can also be setup so that it only completes the action if the visitor is on certain pages. You can also set which countries this applies to. This could be good for those who sell products that can't be sold in other countries.
You can also use a manual redirect. This is where the customer is notified of the potential local stores they can go to on a notification bar.
Geolocation Redirect Highlights:
You don't need coding knowledge to install or use this app.
Customize the notification bar.
Can be used to stop the sale of certain products within certain territories.
Can be used for any country and you can set up an unlimited number of redirects.
GeoIP Country Redirect/Blocker

For those with multiple stores, or one store that has geolocation aspects (currency, language, etc.), this is the perfect app to help you redirect customers to the most relevant pages. There are three ways in which the app works. The first is the instant and automatic redirect customers. The second option is for a redirect popup box to be displayed and the final is a redirect bar.
The popup is highly customizable. There's nothing you can't change on it and you can use any font using the custom-css feature. You can have the popup match the country of the flag of the local store of the color scheme of your brand.
Before your popup goes live on your site, you can preview the changes using the unique preview button.
The app is completely safe from Googlebot and Adwords, meaning that the app won't redirect the bots used by the search engine. This protects your SEO potential. And the app can even be integrated with Google Analytics.
GeoIP Country Redirect/Blocker Highlights:
One of the first Shopify geolocation apps created and has many unique features.
Can customize your popup to make it more aligned with your brand.
Compliant with GDPR laws.
Easy to install and use.
Shipping Rates Calculator Plus
One of the main reasons why customers abandon carts is because of the shipping costs. It can result in more than 25% of all cart abandonments. While offering free shipping will often resolve this, it isn't always practical to do so.
And customers are willing to pay for shipping, but they often want to know the costs earlier rather than later. This is where this app can help.
Instead of diverting visitors to a specific page, this app has a shipping rates calculator that bases the shipping cost to the customer based on the geolocation. This improves the usability of your checkout and the conversion rate of your website.
The app can auto-detect the geolocation of the customer based on the IP address. The app will then query the Shopify API to collect the different shipping options for that location. It can also show the customer the best prices for shipping.
The calculator on the screen is mobile-friendly. It will adapt to display perfectly on any screen size, device or resolution by adapting the size and layout to be optimized. In addition, the app is configured to be used on most Shopify themes.
Finally, you can benefit from showing great delivery time estimates. You would need to have real-time carriers configured on your store.
Shipping Rates Calculator Plus Highlights:
Can detect the location of the order and provide the best shipping prices to the customer.
Can tell the customer how long their order will take to get to them.
Easy to install and configure. An excellent choice for your brand.
Impress visitors and reduce cart abandonment.
Currency Converter Ultimate

If you sell in more than one territory, then it is likely that you will have multiple currencies used on your store. You can use a currency switcher for this. However, you could automatically allow customers to see the prices in their native currency by using this geolocation currency converter.
This app, which is easy to install even if you don't have coding skills, allows you to change the currency to the local one of the visitor. It will work with any theme and can automatically detect the geolocation of the visitor and switch without the customer having to wait to convert the prices.
You can set personalized currency rounding, so if you want prices to be very specific, you can set that. And you can also give customers the option to see the prices in their native currency through a tooltip message.
The exchange rates of the data is delivered hourly by Fixer, their data is sourced from financial data that is provided by banks, including the European Central Bank. Therefore, you can be sure that the exchange rates are accurate.
Currency Converter Ultimate Highlights:
Personalize the rounding system on conversions.
Exchange rate is very accurate.
Easy for the shopper to change currency.
Easy to install and use on your Shopify store.
Product Inventory Information
If you have more than one location and offer click and collect options on your website, then this app might be for you. It allows you to display inventory information for location of the store closest to the current customer. And then they can buy the products online to collect from the store later.
The app is very versatile and uses geolocation to identify the location of the shopper. Therefore, they don't even need to enter in their current location or the closest store to find what the stock levels are like at that location. In addition, you can remove certain locations from your front-end store (what the customer sees). This prevents you making sales at stores you don't want customers to pick up from.
On the website, you can display the exact number of products in store, or just a simple in/out of stock message. And all locations can be renamed so they have a specific meaning to your customers. Locations on the app can be sorted by distance from the customer's location as well.
If customers want an item that is not at their local store, but is at other stores, then the app does allow for them to switch store location and order from there. You can also show a Google map to help customers know where your nearest store is and for them to pick a location.
Product Inventory Information Highlights:
Display the stock in the nearest store to the customer.
Disable add-to-cart button when item is out of stock at particular stores.
Allows customer to select which store they would like to pickup from.
Remove certain locations if you don't want to enable a click and collect service there.
Geolocation Redirects

Don't get customers to the wrong site with Geolocation Redirects. You can redirect your customers easily and without fuss to a localized store based on their IP address.
The app will automatically detect the customer's location and then show them a customized popup to all customers from a list of countries which you've chosen, i.e. those that you've got local stores for. They can then select to go to the correct store.
The app's popup can be customized so the design, text and duration of the element can be changed. Therefore, the app can seem completely native to your brand and website. When used on your website, you can get an overview of how many times customers have used redirects on your website.
The app does not redirect Google Bot. Therefore, your site won't have SEO penalties against it. And your main site can still be indexed by Google.
Geolocation Redirects Highlights:
Automatically detect where your customers are from and redirect them to a localized store.
Does not impact the work of Google Bot.
Can customize the popup to redirect customers.
Cost-effective app.
Geolocation Express Redirect

For those who have operations in more than one country, then this app can help you direct customers to the right store. Geolocation Express Redirect has an impressive list of features and can even help to detect and show the site that is most suitable for the currency of the visitor to your website.
The site will also redirect visitors to the appropriate local site. This could be another domain or it could be another page on the same domain. The app can also help you to redirect visitors from countries where you don't want users from. For instance, if you don't sell to Europe, those who arrive from Europe can be taken off your site. It might be recommended to send them to a page explaining you don't sell across Europe.
The app uses popups that allow you to display country specific information. You can customize these popups with unique colors, fonts, texts and links. In addition you can have one popup for every country, but represent as many countries as you wish.
Geolocation Express Redirect Highlights:
An impressive list of features that can help you redirect customers to the right local site.
Can get them to the right currency.
Can also redirect visitors from locations you don't want.
Customize the popup.
Prime Visitor Redirect & Block
With a range of features, this app can help redirect visitors to the localized store easily. It also allows you to block unwanted visitors based on their country name and their Geolocation. This can be an interesting aspect of security that can prevent the misuse of your website.
The app also allows you to restrict specific IP addresses. This can be an important feature if you've got hackers trying to take down your website. You can also white list IP addresses for those you know are safe.
The app is completely compatible with all Shopify themes.
Prime Visitor Redirect & Block Highlights:
Customize the look of any popup or notification on your store.
Bloc unwanted traffic.
Whitelist any IP addresses you know are safe.
Have an unlimited number of block and redirect actions.
Enhancing Global Sales with Geolocation Apps
Benefits of Geolocation for E-commerce
Geolocation apps are essential for businesses aiming to expand internationally. These tools offer personalized experiences to customers from different countries, enhancing their shopping journey.
By understanding customer behavior specific to a region, businesses can tailor their offerings, leading to increased sales.
Top Features to Look for in a Geolocation App
When selecting a geolocation app, consider features like automated redirection based on IP addresses, permission requests before redirection, and quick indexing for reduced reload times.
Some apps also offer multilingual support, ensuring customers can browse in their native language, further enhancing their shopping experience.
Geolocation Apps: Beyond Redirection
Modern geolocation apps offer more than just redirection. Features like AI chatbots assist customers during their purchase journey, while product warnings prevent customers from buying items not available in their region.
Additionally, some apps provide SEO-friendly features, ensuring that stores are easily discoverable regardless of the region.
Choosing the Right Shopify Geolocation App
Integration with Shopify Markets
Some geolocation apps seamlessly integrate with Shopify Markets, allowing businesses to manage international markets from a single store. This integration ensures that customers are always redirected to the appropriate regional store, optimizing their shopping experience.
Protection Against Unauthorized Access
For businesses that don't sell to certain countries, geolocation apps can block access, ensuring that only authorized users can make purchases. This feature is crucial for businesses that have region-specific offerings or face shipping restrictions.
Cost-Effective Solutions for Every Business
Geolocation apps come in various price ranges, ensuring that businesses of all sizes can benefit from their features.
Whether you're a small business owner or run a large e-commerce platform, there's a geolocation app tailored to your needs and budget.
Conclusion: Top 10 Shopify Geolocation Apps
When you sell in more than one location, or you want to block those in territories you don't sell to, you might want to consider using one of the Shopify Geolocation apps. These can be useful tools that protect your site from unnecessary activity that slows down its performance. The ones above can all help. Which app would you install?
FAQs
Are there any privacy concerns with using geolocation apps?

Geolocation apps use IP addresses to determine location, but they typically don't store personal data. Always check the app's privacy policy for specifics.

Can geolocation apps work with multiple currencies?

Yes, many geolocation apps support multi-currency features, allowing customers to view prices in their local currency based on their location.

How do Shopify geolocation apps impact the site's loading speed?

Shopify geolocation apps are optimized for performance, ensuring minimal impact on site loading speed. However, it's always good to monitor site speed after installation.
Avi Klein
Vast experience in the online world. Shopify Expert, SEO expert, Web developer and consultant to several online companies. Read more about
our approach
to reviewing themes and apps.