10 Best Shopify Google Shopping Apps – [2023]
Last modified: October 26, 2023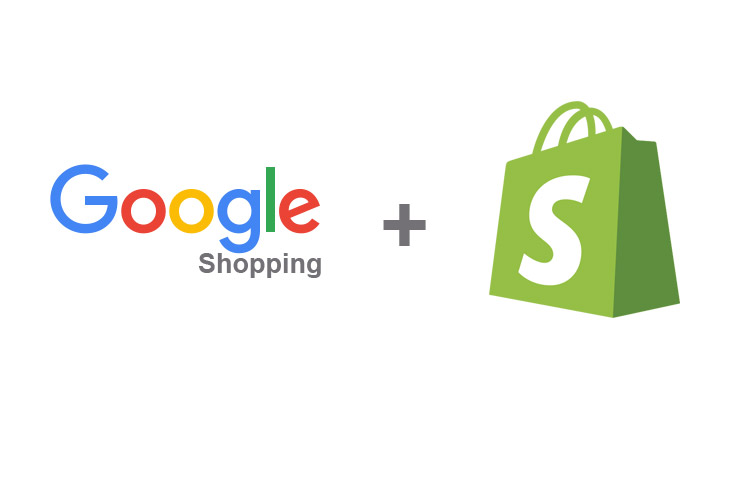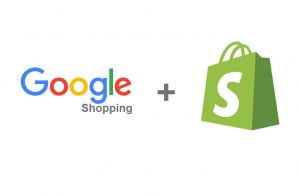 #
Image
Name

Get a Free Custom Shopify Store
1

Google Ads & Google Shopping

2

Google Shopping Actions Orders

3

Advanced Google Shopping Feed

4

Google Shopping Feed & Ads

5

Smart Google Shopping Feeds

6

Google Ads & Google Shopping

7

Google Shopping & Google Ads

8

Google Ads & Google Shopping

9

Google Shopping

10

Feed For Google Shopping

Show More
Many people start their purchasing journey on Google (or another search engine). Because of this, Google introduced Google Shopping, where products can be advertised at the top of search results. When a customer clicks on a product, the user can buy or is taken to the product on your website.
This has proven to be very effective. But to get the most out of Google, you should really utilize one of the top Shopify Google Shopping Apps available.
What Do Shopify Google Shopping Apps Do?
There are many actions that Shopify Google shopping apps can do for your store. For one, they can sync your products so any changes on your store are automatically transferred to Google. They can also offer analytics which can tell you which are the best-performing products and where profits can be improved.
This can allow you to improve your business' profits and make your business a highly successful eStore.

Key Takeaways
1
Shopify Google Shopping apps can sync your products and offer analytics.
2
These apps help identify best-performing products and areas for profit improvement.
3
Utilizing these apps can significantly enhance your eStore's success.
Top 10 Shopify Google Shopping Apps
Filter between free and paid
Google Ads & Google Shopping

While most apps just give you tools to make you more effective, this is more than that, it is a service aimed at making your store get the most out of Google Shopping. The app uses AI to look at your Google Shopping campaigns and optimize them.
The major benefit of this app is that it will manage a lot of the marketing efforts for your website. This saves you significant amounts of time and allows you to focus on other areas of your business, to improve customer service and perhaps develop other marketing avenues. The app developers are experienced PPC managers, who have managed over $100 million on PPC ad campaigns.
After installation, their AI and team will create personalized campaigns for your brand, and then use these on the largest ad-networks. This includes Google Ads, Facebook and Instagram. The AI and expert team will be able to optimize you advertising campaigns in real time; this will include bids, keywords and more.
Your adverts can also be geo-targeted, so if you're not an international company, you can restrict bids to those countries. And with the machine learning capabilities, the app will automatically use the best advertising avenues for your brand, so you don't waste money advertising products or services.
Google Ads & Google Shopping Highlights:
Everything from setup to managing Google Shopping and other advertising is taken care of within the price.
No additional costs, you select the monthly fee and this will be used for bids and the service fee.
Campaigns are optimized to ensure your brand gets the most views and the best value.
Experts in PPC campaigns take care of the rest.
Google Shopping Actions Orders
This app allows you to sell on Google Shopping, specifically Google Express and improve the amount of orders you'll get and to manage all orders through your current Shopify account.
With the app you can use your current fulfillment process to complete orders within the backend of Shopify. Therefore, there is no need to log into more than one account.
Customers will also be able to see the status of their order that you've changed in Shopify.
Management doesn't change there. You can handle returns and issue full or part refunds through your Shopify dashboard. This saves you time and allows you to concentrate on one dashboard, removing confusion from the process.
For this app to work, you will need to have your Merchant Center Account approved for Google Shopping actions and have your store live on Google Express.
Google Shopping Actions Orders Highlights:
Easy app to help you sync your Shopify store with Google Shopping.
Easy to use app, allows you to manage all Google Shopping orders within your Shopify dashboard.
Can manage refunds and more from the dashboard.
Must already be accepted for Google Shopping.
Advanced Google Shopping Feed
Get a Google Shopping feed easily with this app. The easy-to-install app will email you after you've installed with the feed URL you can use. The feed is updated every day, so if there are price changes, this can be very useful.
The feed is also compatible with Bing Ads.
If you operate in numerous countries or with several currencies, then you can generate a feed for every currency. This allows you to showcase the price that you've set for the products for the currency and not the converted price that Google usually shows. Any product with variants will also be shown, this includes colors, sizes and more. All variants have their own image as well.
The feed is very intelligent. If a product is not available due to being out-of-stock, then they won't be advertised for you.
Advanced Google Shopping Feed Highlights:
Have Google Shopping feeds created for you.
Feeds are updated on a regular basis.
Variants are accommodated for.
Works with Google, Bing and Facebook.
Google Shopping Feed & Ads
Make the most of Google Shopping and many other online shopping channels with this app. This app has won awards and is recognized by both Google and Microsoft as being a top performing consultant, able to help businesses to boost their traffic and sales.
If you have less than 10,000 products, you can have a Google Shopping feed set up for free. The in-app tools will manage your feed, updating product details, review product diagnostics and correct issues reported.
There are also pro plans for those who have more than 10,000 products.
The app grants you access to lots of tools to help you make the most of Google Shopping, remarketing and Google's Smart Campaigns.
There are additional services you can add to the app. This includes multi-currency feeds, additional feed attributes and more. These can be bought on an as-needed basis on a month-by-month basis. And although the app is easy to use, you can request for the developer team to setup the app on your store for a one-time fee.
Google Shopping Feed & Ads Highlights:
Get 10,000 products listed on Google Shopping for free.
Can have products listed in numerous currencies.
Can use Google Remarketing.
Get the developers to install the app for you.
Smart Google Shopping Feeds

This app allows you to quickly, and effortlessly, create, update, optimize and publish a product feed to Google Shopping. It takes just one click to sync all products and the process can take less than one minute to complete, which is really great if you make regular changes to products to better align to the current market conditions.
The app allows for all product variants to be utilized on the website. Plus you can customize those variants.
You can also limit what products are displayed on your Google Shopping feed thanks to filters. Therefore, if you have products with a very low margin that would be wiped out by bids, then you can remove those from your feed.
Smart Google Shopping Feeds Highlights:
Sync your Google Shopping feeds within minutes and with one click.
Remove products from your feed if they don't offer you the best returns.
Can have all variants of your products on the store.
Takes less than a minute to start selling on Google Shopping.
Google Ads & Google Shopping
This app promises you to take the confusion out of using Google Shopping for the first time. The developing team are a Google Premier Partner with lots of experience of working in Search, Shopping and Display campaigns. The app helps you create campaigns with AdNabu, and they guarantee that all campaigns on Google Shopping will have all the best practices for getting the most out of Google Shopping.
There are many benefits of using this app. Including automated discovery, segregation and optimization of high performing and low performing keywords. Therefore, you can make the most out of your budget. The app will also look at what negative keywords should be applied to your campaigns to prevent your campaign from displaying with the wrong keywords. The software will also protect you from duplication of keywords.
The app will also improve ROI by optimizing bids right down to the individual product.
Google Ads & Google Shopping Highlights:
Checks your keywords to ensure that your campaigns are properly triggered by searches.
Automatically suggests negative keywords to ensure your products aren't displayed on the wrong keywords.
Make the most out of your budget with ease.
Developed by a Google Premier Partner.
Google Shopping & Google Ads
Ensure that your store is making the most of paid search campaigns with this advanced app. You can group your products to make the listing of products easier.
Segregation can be done on various product properties. Once you've selected the group of products you want to market on Google Shopping, you can easily upload those products to your Google Merchant Center account. From there, it is easy to advertise these products on Google Shopping.
You can edit/update any product you want with ease on the Google Merchant Center. You can then start selling your products to a global audience.
The app has a lot of great options to help you manage your store's orders and details. All orders from Google Shopping are placed in your Shopify dashboard. Any changes made there are then updated on the Google Shopping details for the customers. And if there are changes in your business, you can easily sync those changes to your Google Merchant account from your Shopify store.
Google Shopping & Google Ads Highlights:
You can set up goals to track your site's performance and compare that to your peers.
Easy to manage all orders through Google Shopping.
Can call upon the developers to help get you setup.
Lots of options to make your site a high performing store on Google Shopping.
Google Ads & Google Shopping

One of the leading Google Adwords automation tools, this app allows you to develop Google Shopping, Search, Display and Remarketing campaigns without any fuss or problems. The installation process is simple, taking just a few minutes to complete. Then your ads will be delivered throughout the Google advertising network.
Once the app has been installed and your Google Ads have been launched, the app can start to optimize your campaigns by making the most of your budget. The app has software that can adjust the bids you're using to ensure the best results and the most clicks/conversions for your site.
Parts of the process includes keyword generation, which is automatically generated based on your products and their categories. The app can also create display ads and banners. This is really useful for remarketing.
The app also allows for seasonal campaigns. Therefore, you can set up sales for events like Black Friday and be reassured that the adverts will only be shown during this important time.
Google Ads & Google Shopping Highlights:
Create your Google Shopping feed with ease and keep it up-to-date with easy syncing.
Free banners and ads created when you want to remarket to audiences who've already visited your site.
Easy to install and set up.
App automatically adjusts bidding and more to ensure that your budget is spent wisely.
Google Shopping

The official Shopify Google Shopping app, developed by the same team behind Shopify, is certainly worth a mention on this list. It allows you to create smart Shopping campaigns in just a few steps, allowing you to spend more time on other activities like email marketing or servicing your customers.
When you've connected your Google Merchant account to your Shopify account, you can easily and effortless sync products in your Google Shopping Feeds. This can be done on a regular basis so that any changes that have happened on your products can be reflected on the Google Shopping feed without the need of duplicating the data entry work.
The app also allows you to manage your campaigns from within Shopify. You can set a daily budget and the app will optimize your bidding and ad placement to ensure you're getting the best results. The app will look at results and over time will start to show your ads only where they perform best (Gmail, YouTube, Google Search, etc.). For this optimization to happen however, you will need 30 consecutive days of advertising.
There are also ways to track the results of your campaigns from your Shopify store.
Google Shopping Highlights:
Developed by Shopify.
Manage products and campaigns from within your Shopify dashboard.
Optimize campaigns for your products with the help of the app.
Monitor the results of all Google Shopping campaigns.
Feed For Google Shopping

This app was developed by a team who had worked on hundreds of Google Shopping campaigns and realized automation could help many eCommerce business owners. The developers have made this app easy to use. Once you've linked your Shopify store with the Merchant Center, the app will do most of the work for you. There is no need to submit a Feed URL and set other details.
Plus, when changes are needed, the app will automatically push them to Google so there is no delay.
You can also run some great promotions through the app. Campaigns can be for all your catalog or for just a few, select products. Products can be selected using Robust filtering and Bulk edit features that are included within the app for the quick management of your Google Shopping campaigns.
The dashboard is a great element of this app. It has numerous features that are perfect for managing Google Shopping feeds. This includes adding custom labels to your products to give more details to audiences who are shopping via Google.
Feed For Google Shopping Highlights:
Easy to use interface that allows you to get an advanced campaign going on Google Shopping.
Updates are immediately sent to Google Shopping feeds to prevent confusion.
Run campaigns for the whole store or just a few select products.
Add custom labels to products for better placement with Google.
Enhancing Your Shopping Experience With Google Shopping Apps
Importance of Google Shopping Campaigns
Google Shopping campaigns are pivotal for e-commerce businesses. They not only boost visibility but also drive sales by showcasing products to a broader audience.
Unlike traditional SEO or paid ads, Google Shopping focuses on product attributes like type, price, and availability. Leveraging a Shopify app can automate this process, ensuring your products are always up-to-date and in line with Google's requirements.
Automated Feed Management
One of the standout benefits of using Google Shopping apps is automated feed management. These apps ensure your product listings are always current. They can identify issues with your campaigns and ads, offering solutions to enhance performance.
With these apps, you can effortlessly sync your Shopify products with the Google Shopping feed, making updates and ad creation a breeze.
Key Features to Look For
When selecting a Google Shopping app, consider features like robust filtering, bulk editing, and seamless integration with Shopify. Some apps offer real-time updates, ensuring details like stock status, title, and price are always accurate.
Additionally, look for apps that provide valuable data insights, helping you refine your marketing strategies.
Maximizing Returns with Google Shopping Apps
Benefits of Automation
Automating your Google Shopping campaigns can save time and reduce manual errors. Apps that offer automated feed management ensure your products are consistently updated. This not only enhances visibility but also improves the chances of conversions.
Data-Driven Decisions
Google Shopping apps often come with analytics that provide insights into product views, clicks, and conversions. This data is invaluable for making informed decisions about your marketing strategy, helping you allocate resources more effectively.
Choosing the Right App
The right Google Shopping app should align with your business needs. Whether you're looking for multi-currency support, dynamic attribute mapping, or real-time campaign optimization, there's an app out there for you.
Remember to consider user reviews, ratings, and the app's overall functionality before making a decision.
Conclusion: Top 10 Shopify Google Shopping Apps
Google Shopping is fast becoming an important way to sell your products online. However, you need to ensure that you have the best chance to make the sale without it costing too much on bids. Therefore, you need to utilize one of the many Shopify Google Shopping apps that have been mentioned in this article. Which one you use is up to you, but they can all help you optimize your Google Shopping campaigns with ease. So, which app will you install?
FAQs
How do these Google Shopping Apps handle product variants like size and color?

Most Shopify Google Shopping Apps can handle product variants, ensuring each variant is accurately represented on Google Shopping with its specific details.

Are there any additional fees associated with using Google Shopping Apps?

While some apps may offer free plans, others might charge monthly fees based on features or the number of products listed. Always check the app's pricing details.

How do Shopify Google Shopping Apps integrate with my store?

Shopify Google Shopping Apps seamlessly integrate with your store, automatically syncing product data and ensuring real-time updates on Google Shopping.
Avi Klein
Vast experience in the online world. Shopify Expert, SEO expert, Web developer and consultant to several online companies. Read more about
our approach
to reviewing themes and apps.