10 Best Shopify Omnichannel Apps – [2023]
Last modified: May 26, 2023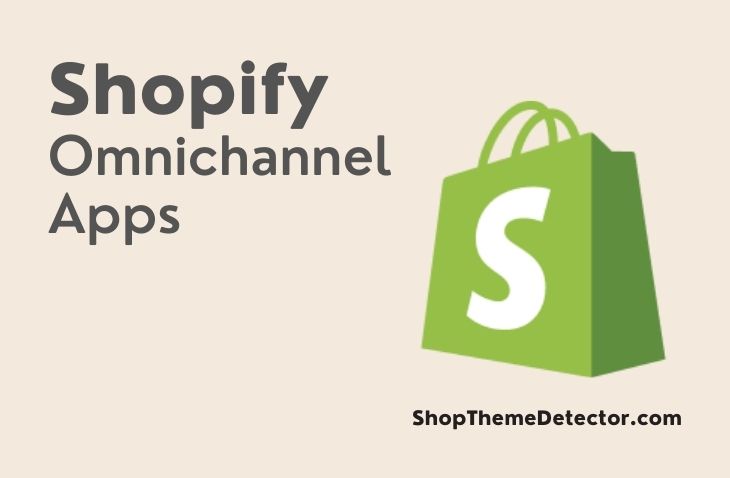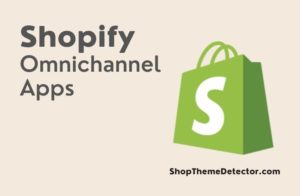 #
Image
Name

Get a Free Custom Shopify Store
1

Omisell Omnichannel Management

2

Kustomer

3

Omnisend Email Marketing & SMS

4

Marsello

5

Loyalty Experience Manager

6

Actindo Unified Commerce Suite

7

eRetail Express

8

Vitals: 40+ Marketing Apps

9

XOOT | 25+ Vital Apps | Upsell

10

Free 25+ Vital CX Apps

Show More
Relying on just your Shopify website is not a great option when it comes to maximizing your sales online. There are so many different ways that you can market your business. That is why you need Shopify Omnichannel apps for your website.
What can Shopify Omnichannel Apps Help with?
Omnichannel is the process where all your channels are integrated as much as possible to give a streamlined, seamless experience to your audiences. And this is what Shopify omnichannel apps do for you. Essentially, they combine channels to create a better experience that leads to happier customers.
There are numerous apps available and they all have different functions. So here is a list of some of the best apps that you might want to use.
Filter between free and paid
Omisell Omnichannel Management

Omisell is a multi-channel management platform that focuses its efforts on the Southeast Asia region. It can help you optimize your operations with ease. For instance, you can solve inventory problems, manage online and offline sales, operations, shipping and more. The app can help you integrate your store with hundreds of reputable partners in the region to provide the best solutions, improve customer service and manage your business from a single platform that can save you time.
While Omisell is limited to just one region of the world, the potential power of the tools is unrivaled in that area. You can see the benefit straight away with access to powerful tools that will save you time, reduce costs and improve the service to the local customers. There are lots of automation options that can also allow you to spend less time doing some of the mundane jobs and doing tasks that can add value to your business.
Omisell Omnichannel Management Highlights:
Offer customers a better experience when they are shopping with you.
Integrate your store with hundreds of partners from the South Asia area.
Easy to implement and you can see the benefits almost immediately.
Support is available for those who need help.
Kustomer
This is a digital customer support platform that allows you to offer personalized support at scale. Data and AI are combined to power an engine behind the knowledge base, agent tools and administrative controls that you will gain access to when you install this app. Many large brands use this app on Shopify to help them offer unrivaled customer support.
When you install this app, you can unify your customer data, conversations, and support functions into a single customer-centric view and actionable workspace. Agents don't need to leave their screens to see everything they need to provide better service to your customers.
You can then have conversations with customers between different channels like email, live chat, SMS, Facebook, Twitter and WhatsApp without having to leave a single dashboard. And the AI can help point the customers to the best agent for the role with its advanced suite of AI tools.
Kustomer Highlights:
Deliver a modern customer support experience that will impress guests to your website.
Used by some of the biggest brands on Shopify to deliver the best customer service.
Can use many different channels to offer customer support and use as a selling platform.
Easy to use for both website administrators as customer support agents.
Omnisend Email Marketing & SMS

This is an email and SMS marketing platform that has been used by more than 70,000 eCommerce brands on Shopify. The full integration with Shopify allows you to create automation workflows for email and SMS marketing campaigns that allow you to gain sales without manual input from you. Therefore, you are free to do other tasks like inbound marketing or servicing customers. At the same time, you can see what campaigns are working over a longer period and provide better campaigns in the future by making slight tweaks to campaigns.
Some of the campaigns that you can work with on your website include cart abandonment, welcome email series, win-back campaigns, customer feedback campaigns. All of this can be done with prebuilt campaigns or ones that you've designed yourself. There is a simple drag and drop builder that can help you get started.
And you can add dynamic coupon codes and automatic product pickers that can help you increase conversions and earn more revenue from your campaigns.
Omnisend Email Marketing & SMS Highlights:
Build your email marketing lists and SMS contacts with ease.
Send campaigns automatically without you having to make a single change.
Design the best, aesthetically pleasing designs to impress guests on your website.
Dynamic options allow you to have emails and SMS messages that are personalized for the customer.
Marsello

Marsello is one of the most trusted Shopify and Shopify Plus apps that help you drive sales and increase customer loyalty both in-store and online. It is powered by Shopify eCommerce and their POS system (additional POS apps available) and offers you an all-in-one marketing platform. You can combine data-driven automation, email marketing, SMS and loyalty programs to help you improve revenues and keep customers coming back to your store for longer.
The app provides you with a seamless omnichannel marketing experience that provides real results. All your marketing is in one place and you can switch between campaigns within the same screen to see what is going on and how your campaigns are earning you revenue. There are ways that your SMS and email marketing lists can grow with several tools at your disposal and you can increase customer retention with a loyalty program that can reward them for spending more money with you.
To help you build trust with new customers, there are ways to build social proof. This can include collecting customer feedback and measuring satisfaction. And you can build more leads through an effective referral program.
Marsello Highlights:
Build trust with audiences with several automated campaigns that can help you tell them why they should buy from you.
Keep customers loyal with automatic discounts and improved campaigns.
Help grow your email list with several lead capture forms.
See all your campaigns in your Shopify website dashboard to help you monitor the success of your marketing activities.
Loyalty Experience Manager

Loyalty is one of the most important features of any campaign within marketing. It is always easier and more cost-effective to sell to an existing customer than a new customer. This app takes advantage of that and allows you to create a campaign that will win back customers who've bought from you and allow you to sell to them again. You can build your relationship with customers to gain more trust and help them realize that you are the best brand for solving their problems.
The Loyalty Experience Manager has been purpose-built to elevate every aspect of the customer's experience to ensure that they are going to come back to you. This is done by feeding data into your CRM, ERP, POS, email and customer support system to help you personalize every touchpoint for the customer and allow you to incentivize profitable behaviors by the customer.
There are more than 100 prebuilt integrations that allow you to create fast and easy campaigns that will impress guests to your website. And there is flexibility towards the app that means you can be sure that campaigns can still have that touch that will remind the customer of your brand and not a prebuilt campaign that could have been sent by anyone.
Loyalty Experience Manager Highlights:
A data-driven app that allows you to personalize every aspect of the customer's journey.
Can work in any country across the world.
Has more than 100 integrations that can be made.
There are onboarding services that must be completed to use this app.
Actindo Unified Commerce Suite

Actindo is a complete commerce platform that combines your accounting, POS and multichannel order and inventory management into a neat package for you to be able to manage your business more effectively. Save time on your website management and spend more time marketing your brand and improving sales by having everything inside one dashboard for you to monitor and analyze.
The app includes comprehensive data integration, staging and data manipulation to help you monitor the success of your brand and ensure you don't miss out on opportunities.
Actindo Unified Commerce Suite Highlights:
A complex app with lots of features.
Manage lots of your business's core functions from one app.
Can manage multiple businesses.
Complex use, but makes data easier to manage.
eRetail Express

This app is the one-stop solution for all businesses who need to manage their businesses in one location: their Shopify store. This app can integrate your store with more than 150 leading online selling platforms to ensure that you have an omnichannel website that can handle all of the orders and inventory in one place.
There is a real-time view of all your stock across all channels. Therefore, you can see where you might need to move stock to or where you might need to take items off sale. This can save you embarrassment and costs when too many customers buy a product you can't supply anymore.
The app can also help with returns management by decreasing the inventory processing time for returned items.
eRetail Express Highlights:
An omnichannel experience for you to serve customers better.
Manage your stock across several platforms with ease.
Can handle more than 150 different selling locations.
Improved returns experience for you and the customer.
Vitals: 40+ Marketing Apps
While Vitals isn't often seen as an omnichannel app, it is actually one despite all the different features that it can offer you and your website. There are more than 40 different functions that combine lots of different marketing and customer service roles into one app that make it a perfect way to grow your business, earn more revenue and become a success. While at the same time, using this one app will save you money and time.
There are ways that you can offer discounts, upsells and cross-sell products with ease. You can also use other platforms like AliExpress, Loox, Stamped and Yotpo to import reviews to help you build trust with your audience. Or you can get them yourself, by requesting photo reviews of products after you've delivered the goods to the customer. All customer reviews can be placed on the home, product and collection pages.
There are ways to connect your email marketing campaigns to your website. You can therefore grow your marketing lists, especially with popups and spin the wheel elements on the app. In addition, you can connect Facebook to your store and use remarketing and chat to connect with audiences like never before.
Vitals: 40+ Marketing Apps Highlights:
Easy to use app that has more than 40 different functions.
Connect your social media, live chat, email and onsite promotions into one package.
Remarket to your audience using Facebook pixels.
Import reviews to build trust with your audience or request your own ones.
XOOT | 25+ Vital Apps | Upsell

This simple app can help you improve conversion rates overnight thanks to the features it can add to your website. It can help you bring in lots of different platforms to help you gain more leads, convert more visitors and increase order quantities at the same time.
For instance, some features can help add urgency to your website like countdown timers, free shipping bars, frequently bought together features and more. There are also discounts that you can add when customers buy more than one of an item. And it is never too late to up the sale with post-purchase upsells available through this app.
There are also ways that you can improve your website's marketing with email, social media and more integrated into this app. Therefore, you can run several campaigns at the same time that can target the same customers over and over again. This can be important because it can take on average between five and fifteen interactions to convert someone. With this app, the majority of these interactions can be managed here.
XOOT | 25+ Vital Apps | Upsell Highlights:
There are more than 25 features to help you sell more.
Manage a lot of your marketing campaigns from this one app.
There are lots of conversion-boosting features included within the app.
Add urgency to your website with ease.
Free 25+ Vital CX Apps
This is a free to install app that allows you to manage lots of different marketing channels within one app. This can include your email and social media content. Other features within this app can help you sell more while visitors are on your website.
Some of the features that are included with this app include countdown timers, quick buy, product bundles and more. You can also send back in-store alerts via email with the help of this app.
The app also has store management aspects that allow you to reduce the time that you spend working on the backend of your store. Instead, you can spend your time bringing in new customers to sell to them.
Free 25+ Vital CX Apps Highlights:
Better management of your website, allowing you to spend more time on your marketing.
Improve your website marketing by managing several aspects from one dashboard.
Free to install, but additional charges may apply.
Easy to use and add elements to your website to make it a better converting tool.
Final Word: The 10 Best Shopify Omnichannel Apps
When it comes to selling online, you can't just rely on one option. Therefore, you need to use the Shopify omnichannel apps to help you manage all your marketing, customer support and other aspects in one place. Which of the apps above will you use? Let us know in the comments below.
Avi Klein
Vast experience in the online world. Shopify Expert, SEO expert, Web developer and consultant to several online companies. Read more about
our approach
to reviewing themes and apps.