The 10 Best Shopify Jewelry Themes
Last modified: January 17, 2023
Jewelry is one of the top-selling items online. During the 2020 pandemic, online jewelry stores saw a massive sales spike. This is partly due to the closures of high-street stores but also because individuals were re-evaluating what was important to them with some thinking selling jewelry was a good investment or to boost their esteem. So if you're looking to benefit from this trend, you need one of the best Shopify jewelry themes.
What Features are Needed for the Best Shopify Jewelry Themes?
When it comes to choosing from a Shopify jewellery theme, you're going to be looking for Shopify themes with several features. For one, you need to have a website that offers speed. Speed is a vital part of a customer's experience. If your online store is slow, you will lose sales. Research has shown that you will lose about 7% of your revenue for every second it can take for your website to load.
In addition, speed is also a ranking factor. The faster your online jewelry store, the higher on Google you will appear in related searches. The higher you rank, the more traffic you will get to your website. Studies have shown that those who are ranking in the top three spots are likely to receive 75% of the search traffic. That 10th on the first page will get only 2.5%.
When about 60-80% of your traffic should come from search engines, this is really important.
Finally, you want to make sure that your Shopify jewelry theme has features to make it easier for your customers to shop. Themes can have numerous features from high-resolution images, quick buy, predictive search and more. You need to select a theme that can help you get the best results and convert more of your visitors.
So what are the best Shopify jewelry themes? Here are a selection for you to consider.
#
Image
Name

Get a Free Custom Shopify Store
1

Fashionopolism

2

Streamline

3

Boost

4

Boundless

5

Booster

6

Story

7

Broadcast

8

Prestige

9

Supply

10

Galleria

Show More
Filter between free and paid
Fashionopolism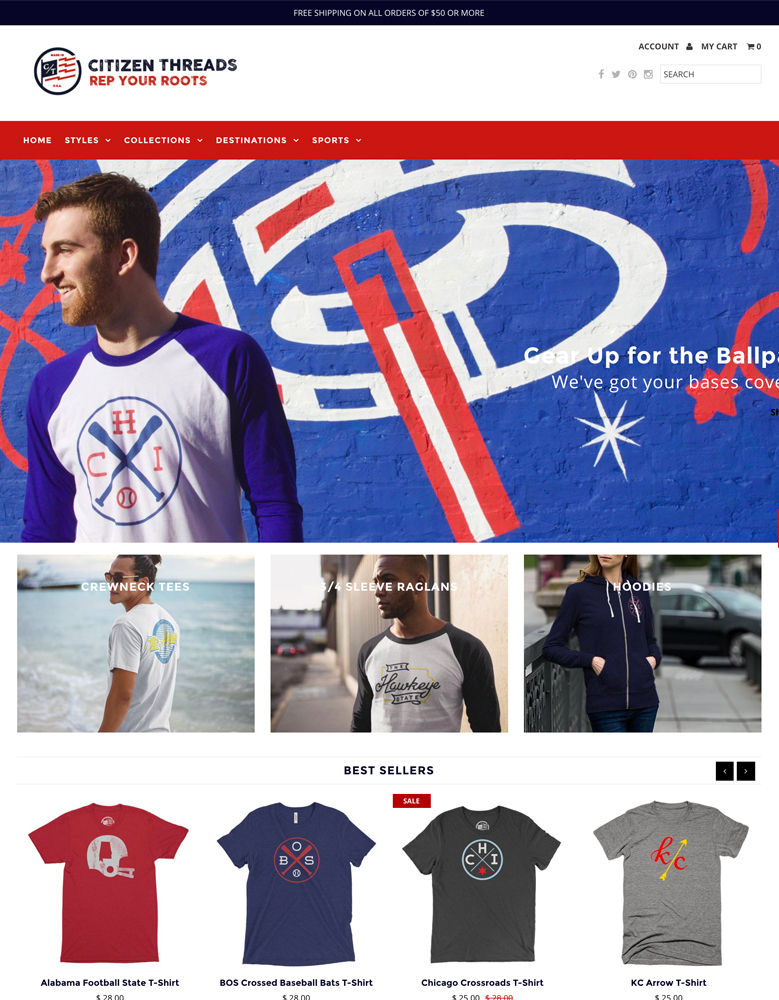 Fashion is really a great niche to get in and this theme will be perfect for any fashion website, including jewelry. There are lots of options for branding and improving traffic levels. For instance, you can improve customer experiences with Sticky navigation and the product quick view. There is also a product image zoom feature that allows customers to see your products in better detail on their screen.
The theme comes with four, unique and beautiful styles that you can use. These are optimized for mobile devices, allowing customers to visit you site while on the go.
To help with the design, there are two menu options that you can utilize. This includes a horizontal menu or a sidebar option. This can allow you to choose a style that is more perfect for your brand and your audience.
Fashionopolism Highlights:
Enable product zoom on your website for customers to see your products in closer detail.
Promote your brand with a video on the home page that is hosted on YouTube.
Display your products with an aesthetically pleasing slideshow.
Optimized for both mobile devices and search engines.
Streamline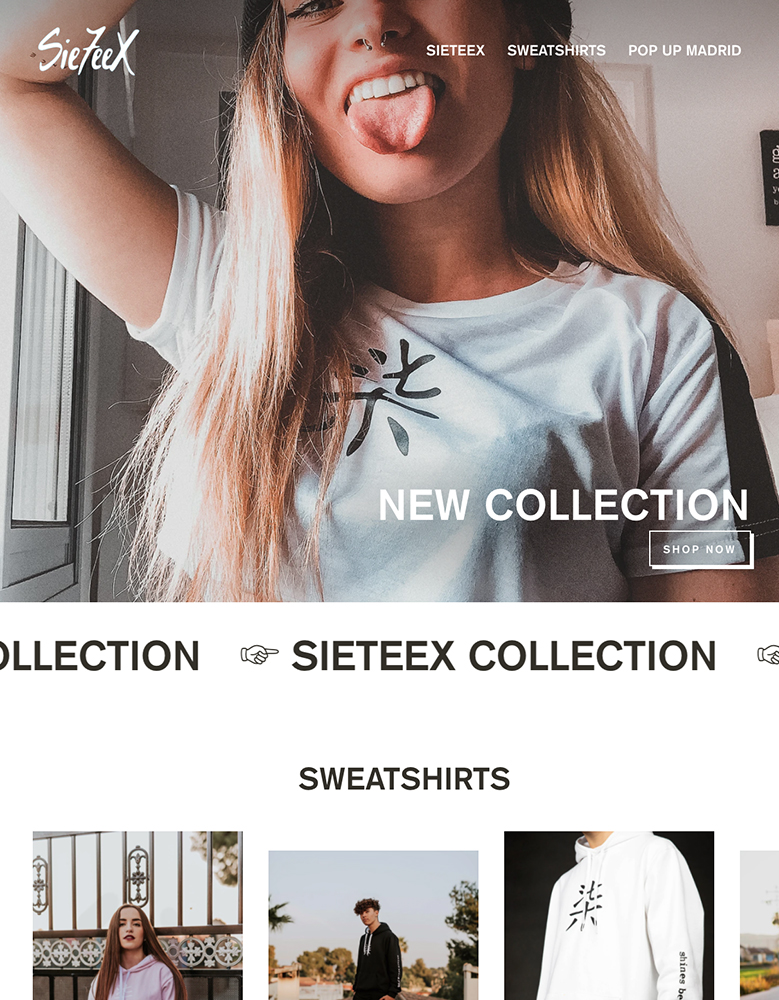 Streamline is one of the top themes when you want to have a minimalist approach that can help focus attention on your products. This theme is very popular with many fashion brands, including jewelry options. The product pages have been designed to tell a story about your products. This can add an emotional pull to your products and improve conversion on your website. Stories on your product pages can include text and images.
This theme also includes a useful quick view product option. This will open a popup window that can improve the shopping experience and make it faster. This will further improve conversions on your website and help you earn more revenue.
To help you get more traffic to your store, this theme has been optimized for search engines. You're able to build new traffic to your website through the use of social media, including Instagram, which is a popular channel for jewelry brands. Integration is really simple and can be completed within minutes.
The theme also supports animated content. This allows you to increase engagement with audiences on your website through moving text, images and more. More engagement with content will improve conversions and revenues.
Streamline Highlights:
The theme has been built to support browsing your store through a mobile device. This can help with revenue and ranking.
There is a sticky checkout that is always visible to customers and allows for a quicker buying process.
You can animate text, images and videos throughout the store.
Use Instagram for promoting your website's products with ease.
Boost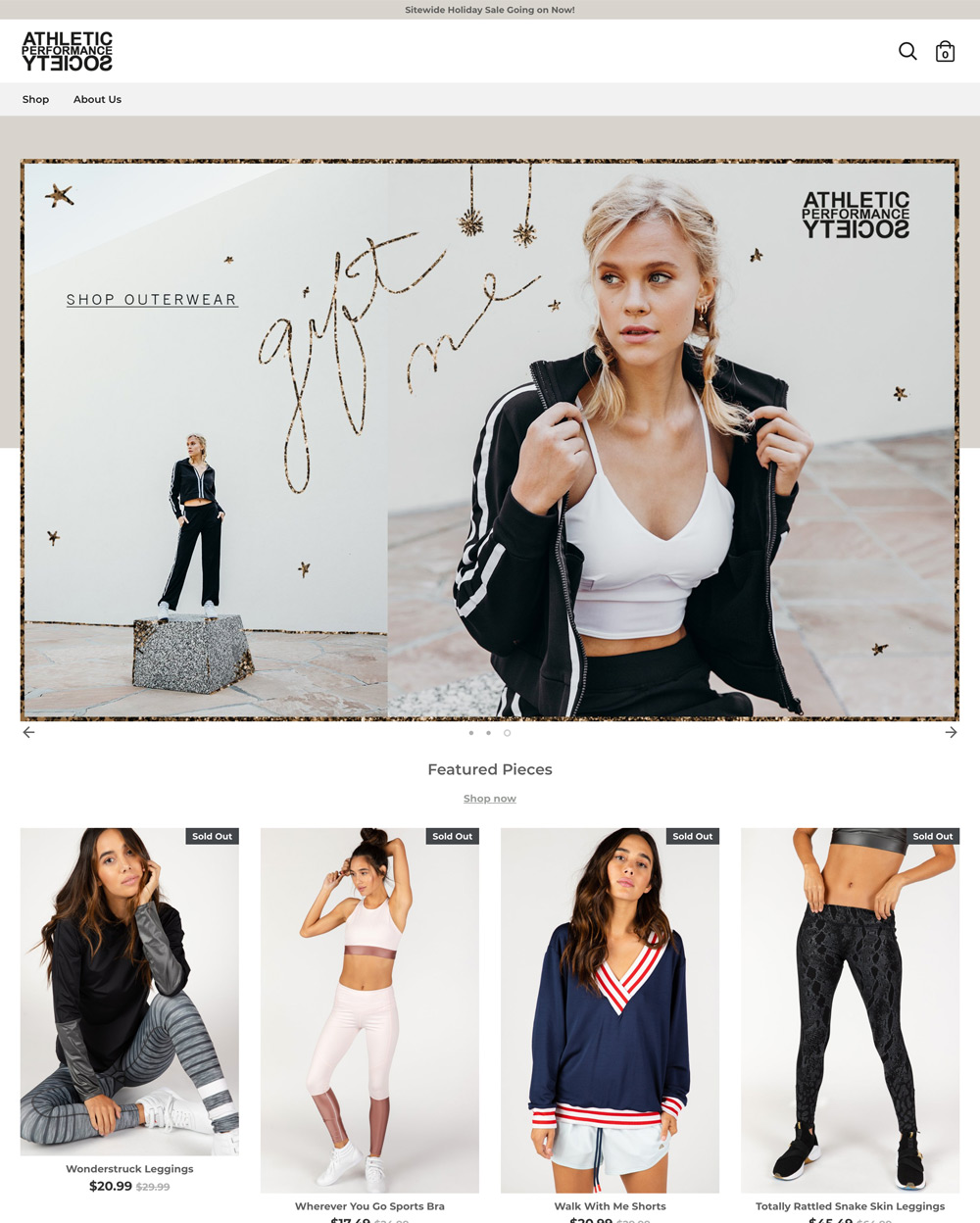 This is a fast theme that is able to increase the potential conversions, order value and ranking of your website. This can help really bring in traffic to your website and this can also increase your sales by reducing bounce rate and cart abandonment. For every second that it takes for your website to load, you will lose about 7% of your website's revenue. This is all achieved through clean code and fast loading speeds. There are also lots of other options and apps that can help improve your website's speed.
The app can also use image hotspot linking capabilities that can help you create a link label between any image and the product on your website. Therefore, customers can see a picture of the product on one page/blog post and then click on it to see the product.
The theme also utilizes custom promotional tiles. This allows you to promote any sales, discounts or featured products you want within a classic design that works well.
There are other ways that your website can be designed to improve the shopping experience for the customer. For one there is predictive search. This is great if you have a large catalog that you would like customers to quickly search through. There is also related products or blog posts that can be added to your website.
Boost Highlights:
Use color swatches to display variants on your website such as gold, silver, etc.
This is a perfect theme for SEO with faster loading times and improved ranking potential.
You can integrate your store with your social media accounts through great icons.
There are free stock images that can be used on your website to create a unique look.
Boundless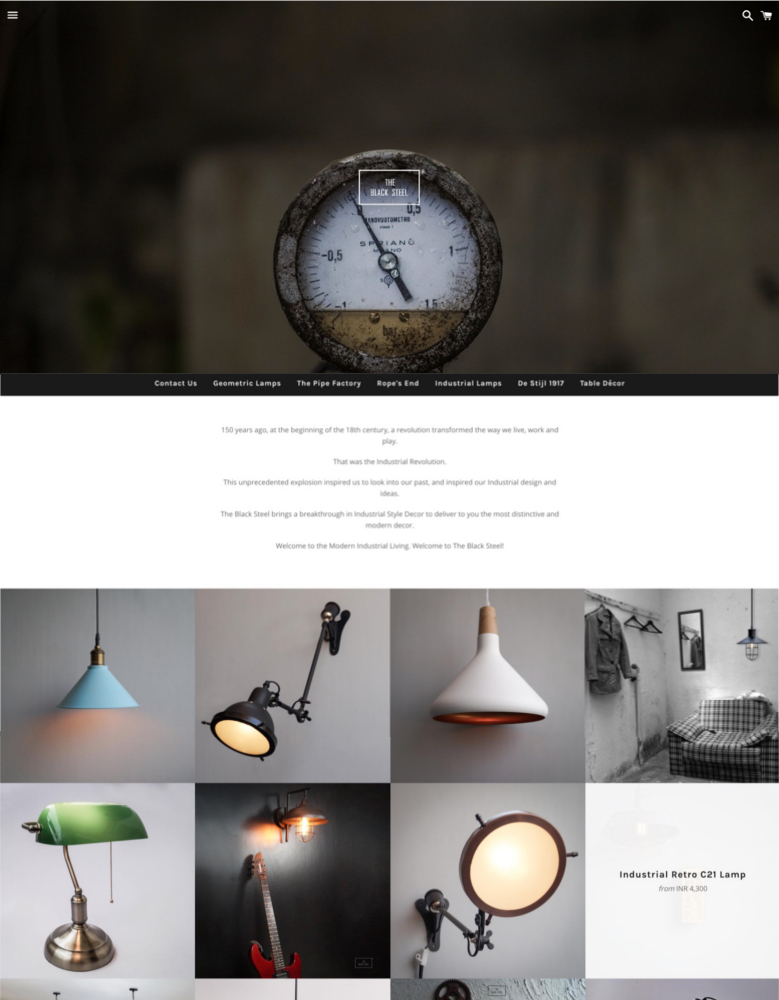 Boundless is a free minimalist theme that is perfect for those brands on a tight budget. But the minimalist features also allow for a fast theme that can rank high and convert well. This theme also has several features that you would normally expect only to be found within a premium Shopify theme. Therefore, you can expect that you will get a theme that has the same high-quality features and performance as other themes that are normally more expensive.
For instance, this theme includes sticky navigation. This is when the menu will scroll down the page with the audience as the customer scrolls down the page. If you have long pages or posts, then this can be a really useful part of your website.
This theme has also been optimized for displaying product images on a large scale. This can be great if you have lots of products or you want to show the finer details of your products to help customers choose between options that you have. And you can use the homepage slider to feature the best products that you're selling or that are on offer at the same time. The slider has a nice fading effect for a professional feel.
Finally, you can utilize a hero video that can be added to your homepage. This can tell your brand's story or improve your website's conversion through the promotion of quality products on your website.
Boundless Highlights:
A free theme that is great for helping you save on costs when you have a tight budget.
Perfect for customers who are using mobile devices to view your website.
This is optimized for ranking on search engines and displaying on any device.
Make the most of your images for products and branding with this theme.
Booster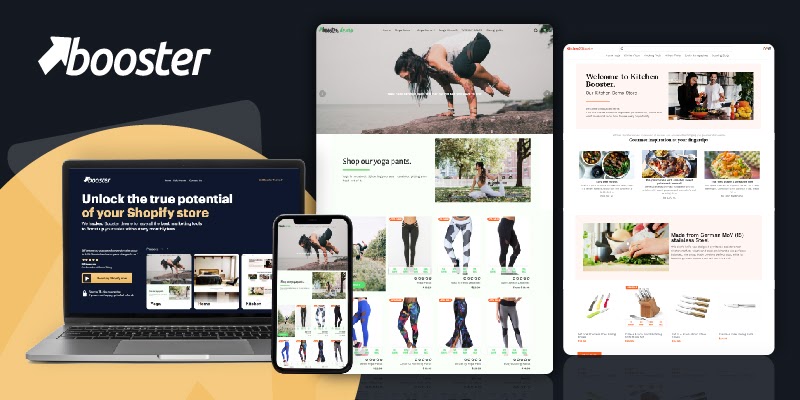 Booster is one of the best themes that can be used on your website for promoting any niche products. It isn't a theme, it is a complete toolkit of features and apps that can help you save more than $3000 a year on apps and subscriptions. Therefore, you can improve profits on your website while maintaining a high-functioning website.
The theme is known for speed. The average website can load in about 0.6 seconds, which mean that you're going to lose very few customers due to speed. In addition, this can improve your website's ranking on Google and other search engines. There are also other features that can help you improve your website's ranking with SEO tools included. For example, there are mobile responsive features within the toolkit.
The theme is perfect for promotion when audiences are on your website. For example, there are popups, social proof, lookbook effects and even chat functionality. These can help more your Booster website a great conversion tool to grow revenues and profits. And it is easy to use.
Booster Highlights:
Save more than $3000 on apps by using this functionality of the theme.
This is a fast and responsive theme for displaying on any device or screen resolution.
Helps you rank highly on all Google and other search engines for more traffic.
There are beautiful layouts and designs to choose from.
Story
Stories can be a powerful selling tool when it comes to jewelry and other fashion niches. Many commercials online and on TV feature stories within their advert that are designed to make you feel emotionally attached to the product. This helps you feel more inclined to purchase the product. This theme utilises the same theory to get your customers to make a purchasing decision on your website through the use of a brand/product story.
The story can help create that emotional pull between your audience and your brand. Therefore, you will see higher conversions and improved revenues on your website.
To help with conversions, there is a contact form that can be customized to be specific about what your brand needs. You can get all the information from the customer and reduce the customer's pain by resolving queries quickly.
Speed is also present when the customer is searching for specific products within your collections. There is a filtering sidebar that can help customers reduce the number of products on display. Collections can have filters applied against their brand, price, color and more.
And to help with marketing, you can use the fantastic Lookbook feature. This is common in many fashion and jewelry brands and helps to display collections in an aesthetically pleasing manner.
Story Highlights:
Tell the story of your brand with a unique theme that helps to engage the emotions of your audience.
Showcase the creative team behind your brand with unique team pages.
This theme has been optimized for search engines, therefore you know your website can rank.
The mobile-friendly design allows your website to be viewed on any device or screen resolution.
Broadcast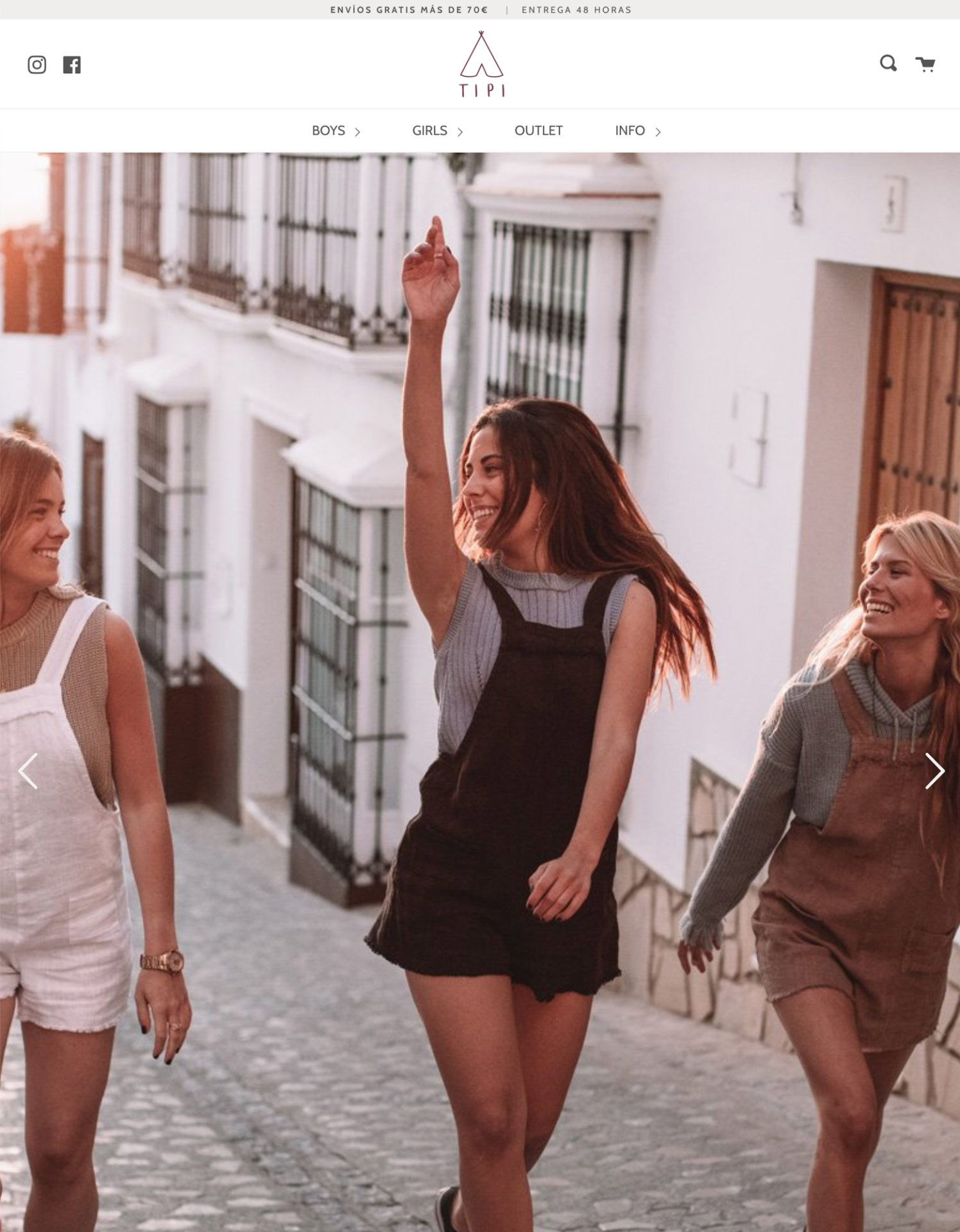 Broadcast is a top option when it comes to any niche. It is perfect for attracting a wide audience that you want to see a large amount of imagery to your website. There is a lot of style and positive design elements that make it easy to promote your products and convert audiences to customers with this theme. You can also use Instagram to attract new audiences to your website and integrate the social platform with your website.
The theme also allows you to add trust elements to your website. These elements can include a hero video that sits as a featured video or can be used in the background of your website's homepage. In addition, you can use customer testimonials on your website to increase the chances that customers will purchase from you. Finally, you can increase engagement with your website thanks to the Disqus blog commenting system that is enabled.
There are also lots of different ways that you can improve conversion rates. For one there is a quick product view option. This can reduce the time it takes for a customer to shop on your website. This can decrease the abandoned cart rate on your website and improve revenues. And you can use the swatch system that is great for showing variances between products (gold, silver, size, etc.).
Broadcast Highlights:
Designed to rank high on search engines with optimized coding and a good design.
Can use swatches to host variant products on your website.
Optimized for all mobile visitors, allowing you to have a larger audience to sell to.
Use free stock images on your website for your website.
Prestige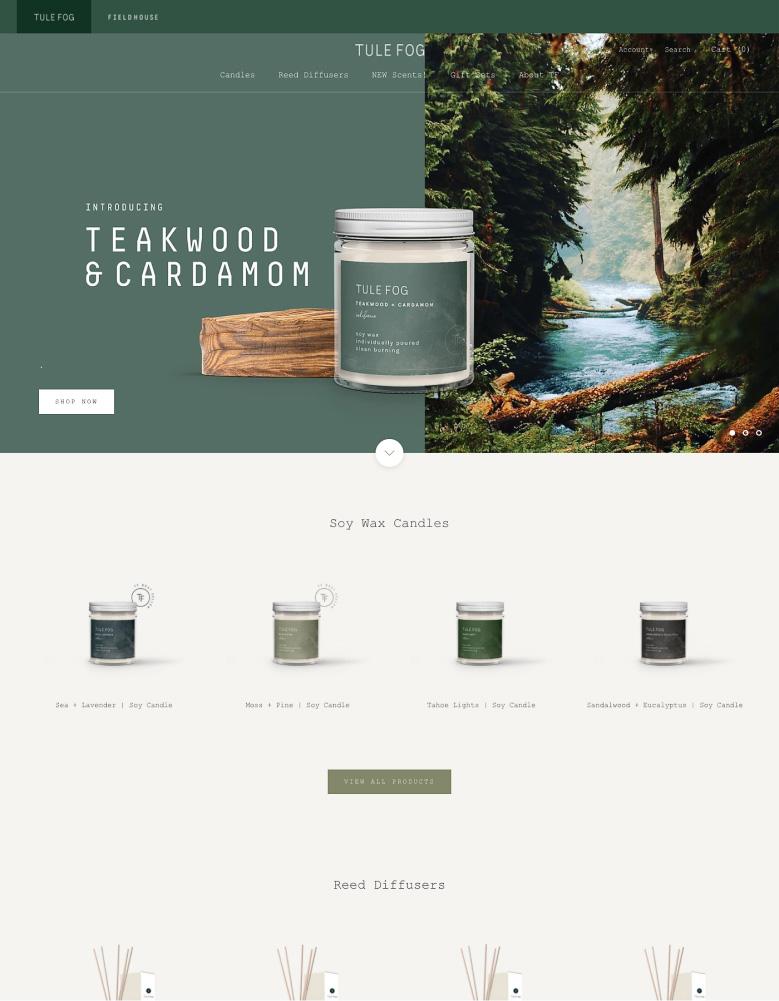 This theme is one of the most perfect for the jewelry store. It works with all the latest Shopify features and will remain up-to-date with any new releases of features that are coming. The theme itself has been tested for speed and it performs highly. This allows you to rank on Google and other search engines.
The design is very traditional, but it showcases your website's products in great detail. Customers will be automatically drawn to the products and can see more details about them right from the homepage. Or they can use the shop/collection page to search through your products to find what they're looking for.
Prestige Highlights:
Free images supplied by Burst to help you populate your store.
A traditional design that is perfect for high-end jewelry stores.
Products promoted on the home page.
Easy to edit and customize the design of your website.
Supply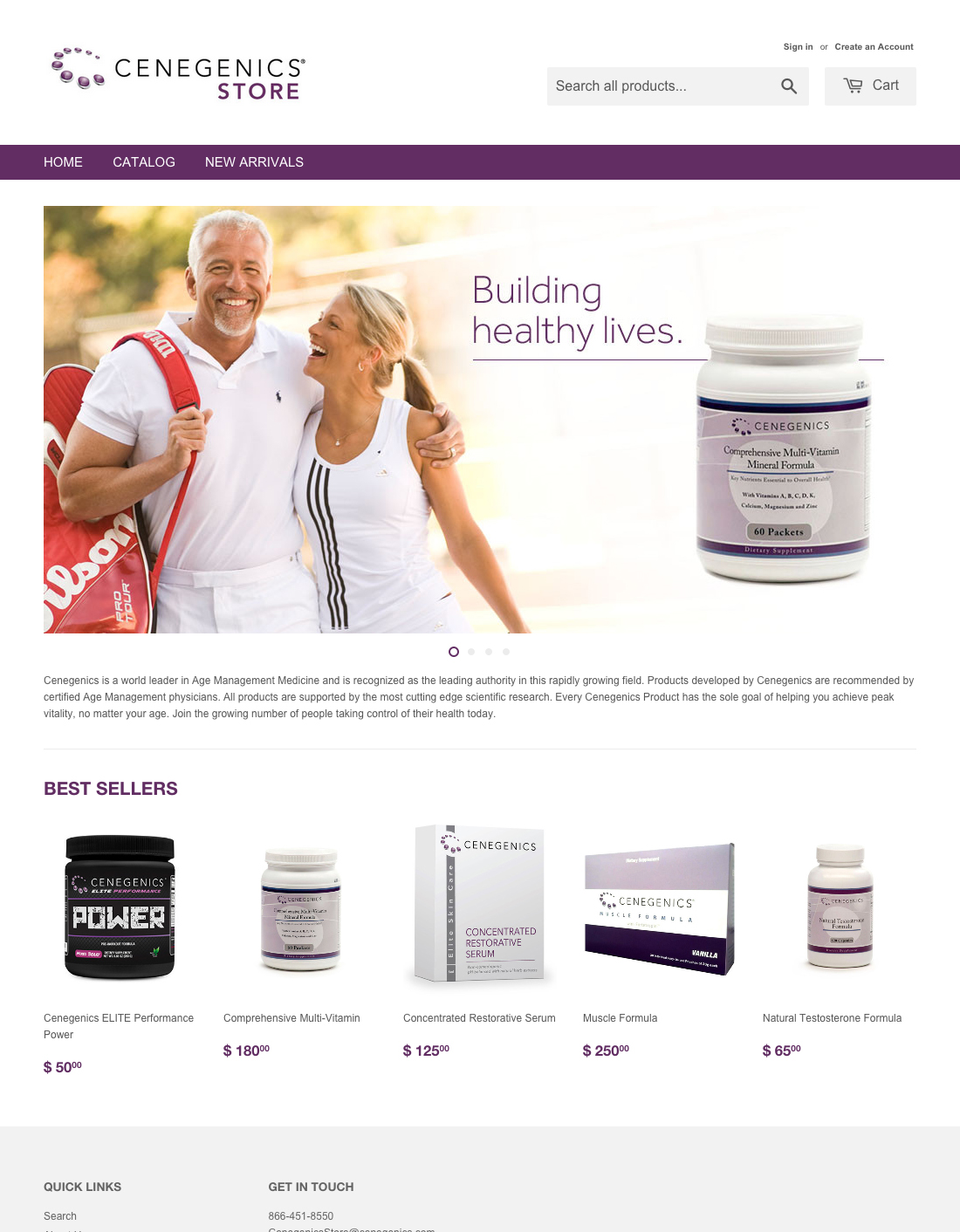 Supply is a free Shopify theme that is perfect for those stores that have a large catalog. There isn't a lot of features which theme, which make it a perfect option for those that want to have a simple website or are new to website ownership. Those on a tight budget will also appreciate that this theme comes with a good price tag.
What features are included are great for improving revenues. For instance, there are the collection filtering options, allowing customers to view the products they're interested in and not see those they aren't. Customers can filter products based on brand, price, colors and more.
There are also fantastic slideshow options. These can showcase the brand history, the best products, deals, discounts and more. This can be added to your website's homepage with ease.
Supply Highlights:
A free theme that can be perfect for those who are on a tight budget.
Showcase the products you want directly on your homepage.
Customers can apply filters to speed up their shopping experience on your website.
Optimize the website for viewing on any device, so customers can explore your products with ease.
Galleria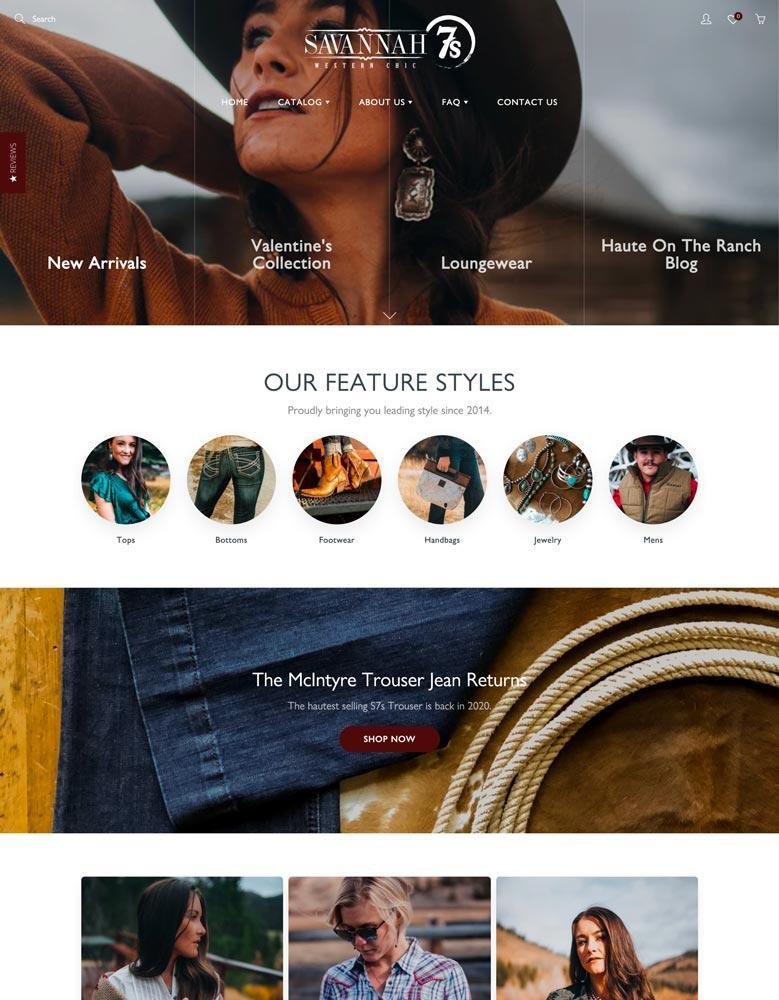 Galleria is full of great features that make it one of the themes that is available on Shopify. The relatively new theme has features that can help you improve the average cart value such as cross-selling, quick view, recommended products and more. It also has features to help improve your cart and checkout features with cart notes, quick buy and a slide-out cart.
To help build website trust between you and audiences you can use the FAQ pages and product reviews. These can really make a difference to the number of conversions that are on your website. There is also the option to improve the experience of shopping with high-resolution images, image galleries and image zoom.
The lookbook effect is also fantastic. It can really give you a sense that your customers are looking through a fashion website with high-end or popular jewelry. And for helping with variances there are color swatches, product filters and product tabs.
The theme is one of the most feature-packed options available.
Galleria Highlights:
So many features it is hard to list them all.
Can improve navigation around your website with mega menu, infinite scrolling, breadcrumbs, sticky header and more.
Improve average cart value with cross-selling and recommended products.
Increase trust with customer testimonials, featured videos and more.
Final Word: The 10 Best Shopify Jewelry Themes
If you're looking for one of the best Shopify jewelry themes, then above are ten of the most popular jewelry responsive Shopify theme options. The final decision will depend on what you're looking for, but they're all the options that should be considered. Which theme will you choose? Let us know in the comments.
Avi Klein
Vast experience in the online world. SEO expert, Web developer and consultant to several online companies.
Read more...
. Read more about
our approach
to reviewing themes and plugins.