The 10 Best Shopify Lock Pages Apps – [2023]
Last modified: April 1, 2023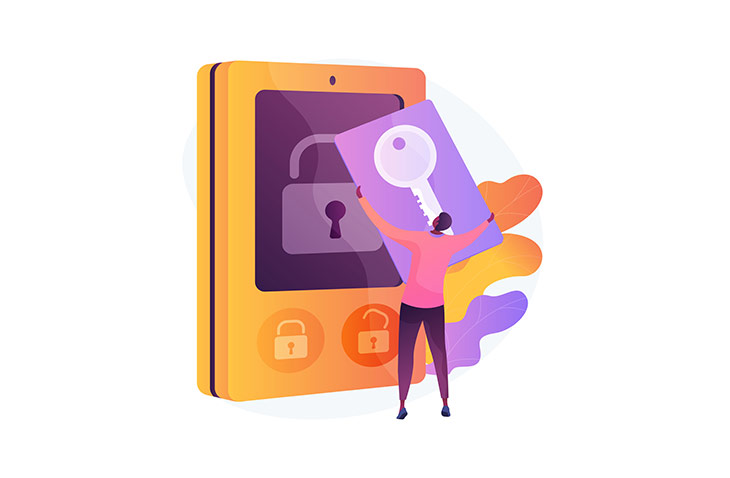 There are numerous reasons why some website owners would want to lock specific pages of their website. For one, some pages are meant for a certain group of customers, like wholesale customers or those that you want to reward. Alternatively, you might want to lock the content from those under a certain age. Whatever the reason, you will need to use one of the Shopify lock pages apps.
What can you do with one of the best Shopify Lock Pages Apps?
There are many ways that you can use Shopify lock pages apps. For one, you can keep certain products from customers who are in certain groups, like those who are wholesale customers or those that are over a certain age.
You might also want to lock out some of the pages of your website so that you can run a membership scheme. Or you could run a loyalty program where your customers can be given access to unique products/content if they're a top buyer on your website.
There are also certain ways that Shopify pages can be locked. They can be locked based on an IP address, but this can be the wrong approach if your audience use VPNs. Or you can base the locked content on the user's account. This is great for those that want to host membership websites or have loyalty programs.
With some apps you might also want to have some key levels in locked content. This can be a great option for membership sites and loyalty sites as well. And it can be great for different customer types like regular customers, wholesalers and more.
There are numerous Shopify lock pages apps for you to choose from. Here are a list of the ten best options for your website.
Filter between free and paid
Locksmith

This app allows you to control access to your online store front. It is very versatile and yet really easy to use and allows you to protect your content by giving access to only those that you would like to have access your pages. There are numerous ways that you can lock content on your website with this app. For instance, you can provide access for customers with (or without) certain tags, have those who've signed in, give a passcode or arrive from a secret link.
You can also use those who've subscribed to your MailChimp mailing list. Therefore, this is a great app for using as a lead magnet option. Or you can reward customers based on the product, variant or the value within their cart. The options are endless and that is what makes this a great option for locking content on your website.
There is even the chance for you to offer access to content based on custom conditions. The app can give you the liquid code that you need to insert into your theme pages for that to work. It is easy to use and simple to install.
Locksmith Highlights:
Use numerous features to lock content on your website.
Can lock content based on the value of the customer's cart.
Can create your own rules on your site for locking content.
Easy to install and use.
EasyLockdown ‑ Page Locks
EasyLockdown is simple and powerful and allows you to operate an access management campaign on your website without the need to know too much technical elements. You can lock all kinds of areas of your website from collections, products, pages and blogs. You can do this for certain groups of customers with ease and no coding necessary.
The app allows you to lock down your entire site with just one click or lock down a section of your website. This can even go as far as locking your prices from view so only those who've registered and signed into your online store can see this. There are lots of flexible rules that allow you to limit views. For instance, you can set the lock rules based on the number of orders, amount spent, dates of orders, customer tags, locations and more. You can also base access on the customer's location.
To prevent those who do not have access from getting angry or frustrated. Locked areas can be hidden from the users. This can be done with links hidden and menu items removed. Or you can have these still accessible but redirect customers to a standard login form or a custom page when they try to access a secure area of your website.
The app is also secure. The app uses the server side to check permissions. So even if you've disabled JavaScript, or the user is a hacker, locked content cannot be accessed. This app is perfect for creating all kinds of websites from membership to wholesale websites and takes little effort to do so. It can also be used as a loyalty program by offering subscribers or key customers early access to products that have just been released or come back into stock.
EasyLockdown ‑ Page Locks Highlights:
Can lock down pages and the entire site within a few clicks.
Select your own reasons for the customer to access the page.
Protects locked content from hackers.
Can be used for numerous reasons.
Wholesale Lock Manager
This app is more specific in the way it locks content. It is designed for those stores that want to have retail and wholesale customers. The wholesale customers only have to have a password to gain access to specific pages on your websites. This can include products that are only on offer to your wholesale customers.
All you need to do to get this app to work, after installing, is to select the customers you would like to grant access to the protected content. They can be sent a password via emails. You can also set locks by granting access to customers when you assign them specific tags or entering their email into the system. This versatility means that you can create a fluid and effective business.
Therefore, you can offer wholesale customers a great discounted price and protect that information from retail customers who might want to have those prices themselves. The app is completely native to Shopify. Therefore, the installation and lock creation can be done within seconds. And locks will only be on the pages that you select to protect.
The app doesn't create wholesale prices or other aspects of the wholesale process, but it does integrate with other apps that can perform these tasks. If you need support in getting them to work together, the support team for the app are happy to help.
Wholesale Lock Manager Highlights:
Protect wholesale areas of your website from retail customers see the special discounts.
Versatile options available on how you grant access to wholesale customers.
Doesn't offer price reduction facilities, but can integrate with other apps.
Support if you need it.
MagicPass Wholesale

MagicPass Wholesale is another app that allows you to lock down part of your website from those that don't have authorization. Primarily it is for your website's wholesale customers but it can also be used for other purposes like membership sites or subscription services. Therefore, this is a great option for numerous business models. You might also be able to publish content and lock it for loyal customers or those that spend over a specific amount.
The app allows you to apply a discount code when the customer logs in and the authentication can also happen with a customer tag or a password that you've given the customer via email. You can easily customize the login page of the app, making it more aligned to your brand and having the information you want on there to deter those who aren't authorized to access the area (or get them to pay for membership).
If you've got some HTML skills, you can integrate the app with services like MailChimp while also ensuring that that the app and all data collected is GDPR compliant.
The app doesn't allow you to distinguish certain areas from different customers. It is either an authorized user or not. Therefore, you can't have different tiers for your customers. However, you don't have to run a wholesale business using the app.
The app development team is small, but they offer support and are open to suggestions.
MagicPass Wholesale Highlights:
Protect specific pages from your website with ease.
Uses an all or nothing approach to locked pages. Customers either have access or they don't.
Great support from a small team of developers.
Perfect for beginners to website building, but also has advanced features for those that have the skills.
Login to View Price
Sometimes you don't want customers to see the prices before they've logged into your website. There are several reasons for this. One is because you're a wholesaler. Another is because you don't want competitors to easily find your prices. Another reason is that you want to increase conversions. Some research has found that by hiding your prices and only allowing those who've signed up to see them will increase conversions and lower cart abandonment. However, it might also deter some potential customers.
The app is really simple to use. You don't need any coding knowledge and you can have it installed and working within minutes. And you don't need to hide the prices of all your products/collections. You can use the app to hide only a proportion of the prices on your website. This can be a great option if you want to offer certain products from the view of low-value customers and treat loyal customers only.
You can also reveal the price in several ways, not just those who've signed in. For instance, you can choose customer tags as a way to differentiate which prices customers get access to. The developer will also work, for free, to integrate the app with your theme. Therefore, it will look perfect and there will be no issues on your website.
Login to View Price Highlights:
Free installation of the app with the developer.
Reveal the price to only some customers who log into your store.
Select what products have their prices hidden.
Can help to increase customer loyalty and improve conversions.
Bold Subscriptions

Bold Subscriptions is the perfect app for locking certain content on your website with ease. It allows you to create a membership or subscription area on your website with ease and allows you to collect a recurring revenue that can lead to better profits for your store with more customer loyalty. You might also experience lower customer acquisition costs and higher average order values.
There are robust APIs and webhooks that are perfect for those with developer experience but can also be used for those who are building their first website. You can create a subscription for customers with ease and have simplified subscription rules and setup that can showcase your brand and products perfectly. You can also have a unique onboarding process that is set for each specific subscription and a branded customer portal that is only accessible for the customers. This allows them to manage their subscriptions on your websites.
The app allows you to offer lots of different deals to your website. You can offer customers subscribe and save. This allows customers to have a discount when they subscribe to your service. You can also set different subscription intervals on your website like weekly, monthly, annually and more. Or you can give customers control and allow them to set the frequency of the reordering. Finally, you can allow customers to edit, pause and skip upcoming orders. They might also be able to change products, payment details and adjust what day orders are delivered.
The app is perfect for customer retention. You can offer discounts for customers looking to cancel their subscriptions. And you customize all notifications sent to the customer with ease.
Bold Subscriptions Highlights:
• Use mixed carts to offer subscription customers a chance to buy recurring products and one-off items.
• Improve customer retention with ease.
• A locked customer service area only subscribers can access.
• Can be combined with other apps to offer more locked content.
Bold Memberships
This is another offering from the Bold team that allows you to create locked areas of your website. It allows you to create membership programs on your store where you can lock content to only those who are buying a membership scheme. What is unique about this app, is that it doesn't just allow you to lock for the content so it can be seen only by members, but it can also lock content so that members don't see the content. This can be useful for those pieces of content that members don't need. Or if you have two versions of the content (a free and premium) option.
The app can be used for numerous types of membership programs. You can offer unique content to members by ensuring that when they sign in they're given access to the right content. Or you can include areas which are for offline services like booking lessons or sessions at a gym. This app is sophisticated – it can do it all for you. It even allows you to sell one-off items next to subscription-based services/products.
The app has a lot of potential to hide content on your site. You can protect pages, blog posts, categories, entire blogs, products, collections, product prices and even the 'add to cart' button. All you need to do is to select the options that you want. And you don't need to charge membership for your members to get this access. You can offer it for free.
The app can also change the look of the website for those who are subscribers. Therefore, members will have a completely different experience.
Bold Memberships Highlights:
Create membership schemes that can be used to sell one-off and recurring products on your website.
Lock areas of your website with ease.
Works with numerous other apps to help you build a stronger website.
Easy to use, even for those new to building a website.
AAA Membership + Subscription
There are more than 1000 Shopify and Shopify Plus brands that are using AAA Membership for their brand. Therefore, this is one of the most used recurring payment and membership apps in use on Shopify. There are numerous membership plans that you can create on this app for your website. Each one can have areas that are locked for specific groups of customers. For instance, you can create three membership groups and allow each group different permissions. Therefore, you can create a truly versatile membership and loyalty program.
The app has a custom form builder that is easy to use. The intuitive drag and drop interface allows you to create elements on your form that can collect all kinds of information from subscribers without too much challenge. This can then be applied to your analysis to help you make a better business. You can also use the information to approve or reject membership requests to your website. To help with conversions, you can offer discounts and trials for membership plans.
The app allows you to protect all kinds of information like blog posts, products, buttons and collections. Payments for the business can be taken through Stripe or PayPal. And if a customer doesn't complete the subscription process, you can use the information you collect to follow up on later.
There is also the offer of a free installation service should you need it.
AAA Membership + Subscription Highlights:
Lock certain parts of your website so only members can get access to them.
Free installation if you should need the service.
Takes payments through Stripe and PayPal.
Is one of the most highly used apps on Shopify and Shopify Plus.
B2B Login Access Management

This is a simple app that allows you to offer wholesale services to customers who have logged into your store. You can verify customers who are really wholesale customers and ensure that they can only see prices when they login. You can also lock pages of your website from those who are not logged in.
There are two levels of this app. The first is a free forever plan. This allows you to lock pages within one minute of installing the app. It is a good starter level for those that want basic locked content. You can lock all pages and only allow them to be seen when the customer has logged in.
There are other subscription levels that allow you to restrict access to specific products/collections and more. And you can create multiple accessibility rules.
B2B Login Access Management Highlights:
A free plan for those who are on a tight budget.
Lock all or some of your content.
Allow access for customers who are logged in.
You can verify the customers before giving them access to your prices/content.
Wholesale Pricing Manager
This is a very simple app that allows you to transform a normal retail store into a wholesale store. The app creates different membership groups that can have permissions given to them that locks content based on their membership level. Therefore, retail customers can't see what wholesale customers can.
This can help you run a wholesale business from your website without the need of having a new website. You can also tailor the access to the content and the discounts based on the customer spending habits, the products bought, spending habits and location.
The app is easy to install and gives you peace of mind that your wholesale business protects the content from those not authorized to see the prices/content and that you can run a more cost-effective business.
Wholesale Pricing Manager Highlights:
Hide prices and content from certain audiences.
Offer discounts based on several aspects of the customer's behavior.
Easy to install.
Support offered if needed.
Final Word: The 10 Best Shopify Lock Pages Apps
There are numerous ways that you can lock pages and other information on your Shopify store. Using one of the best Shopify lock pages apps is probably the best option for you. There are ten great options above, which one will you choose?
Avi Klein
Vast experience in the online world. SEO expert, Web developer and consultant to several online companies.
Read more...
. Read more about
our approach
to reviewing themes and plugins.