The 10 Best Shopify Store Protector Apps – [2023]
Last modified: May 13, 2023
#
Image
Name

Get a Free Custom Shopify Store
1

Locksmith

2

EasyLockdown ‑ Page Locks

3

Shop Secure

4

Loop CyberSecurity Bot Protect

5

Photolock | Anti‑Theft

6

Easy Watermarks

7

GeoIP Country Redirect/Blocker

8

IP Blocker & Country Redirect

9

Woosh ‑ GeoIP Redirect/Blocker

10

Store Content Protector

Show More
When it comes to protecting your site, there is never enough. About 60% of small businesses become a target for cybercrime a year and eCommerce stores are often victims. Therefore you need to have some of the best Shopify store protector apps for your website.
What can Shopify Store Protector Apps do?
There are many things that Shopify store protector apps can do for you. One is that they can protect your website from access from countries where cybercrime is high. Eastern Europe, Africa, some parts of South Asia and parts of South America are where some of the biggest bot attacks come from. These can be stopped immediately.
Another option is to put blockers in place to protect your store from theft. This could be a watermark or by disabling the right click on your website. Finally, the option might be there where you can add passcodes to your website to protect it from illicit attention/access.
So what are the best Shopify store protector apps? Here is a selection.
Filter between free and paid
Locksmith
This app allows you to control access to your online storefront. It is highly versatile and is really easy to configure and use. Once you're done setting up the protection, your content can only be accessed by those that you would like to access your page. There are numerous options to lock your content. For instance, you can provide users with tags that automatically grant them access. Or you can give a passcode or provide a secret link that provides a secure access point.
There are also ways to allow those who've subscribed to your MailChimp mailing list to gain access. Therefore, this app can also be used as a way to build your mailing list and grow your business that way.
You could restrict access based on buying behaviors as well. You can reward customers based on products they've bought, variant or the value within a cart. The options are really immense and you can be sure that your site is going to be secure with this app.
Locksmith Highlights:
Numerous security features that help you protect your content from being accessed without your permission.
You can lock the content based on several behaviors and actions.
Create your own rules or use some premade rules that are set up for you.
Easy to install and configure for your website.
EasyLockdown ‑ Page Locks

EasyLockdown is simple, powerful and allows for complete access management to your website. You don't need any technical skills to make it happen, just a knowledge of how you would like to grant access to those wanting to know more about you. You can lock all kinds of areas of your website from the collections, products, pages and blogs. You can do this for certain groups of customers or you can do it for everyone, the choice is yours.
In addition, the app allows you to lock down the entire website with just a single click. Or you can section your website and lock down parts of it with ease. You're also able to hide prices from your visitors if you would like to.
There are lots of flexible rules that allow you to protect your store. You can set rules based on the number of orders, the amount spent, dates of orders, customer tags, locations and more. To prevent users from being annoyed, customers who are locked out of certain areas won't know the area exists, it is completely hidden from them.
The app uses the server side to check permissions. Therefore, even if you've disabled JavaScript, then the app can block hackers and prevent locked content from be accessed. The app is perfect for building all kinds of websites from membership to wholesale websites. It takes very little effort and you can see the results immediately.
EasyLockdown ‑ Page Locks Highlights:
Can lock down a page or an entire site with a click of a button.
You can set your own access rules for your customers and users.
Protects locked content from being stolen by hackers.
Hides locked content from those who can't access it, so they don't know about it.
Shop Secure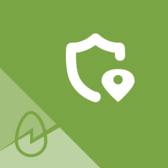 There are some countries where there is more likely to be negative traffic than positive, customers. With this app, you can block visits by their countries, IP addresses or you can give access to visitors from specific countries. This will prevent customers from certain areas from accessing your website. Although those who are on a VPN system can sometimes get past this.
However, to help protect you, the app can help log the IP address of all your visitors. This can include the country, device, number of visits, date and more.
The app can also help you protect content and other items on your website by disabling the right click on the mouse and some keyboard shortcuts. At the same time, this app can offer you GDPR compliance tools that ensure that you can't be fined for collecting all the data from those users who are in the EU.
Shop Secure Highlights:
Protect your store from people taking your content.
Block certain users from your website.
Protects against GDPR complaints.
Easy to use.
Loop CyberSecurity Bot Protect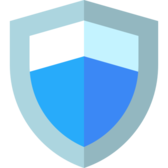 This is a premium fraud preventative tool that is great for businesses of any size. It uses artificial intelligence in combination with the best browser diagnostic tools to help protect your website. It will carefully inspect every website visitor to your store and if there is something unusual, then it will let you know. This will be sent to both Google and Facebook ad accounts to restrict that user from accessing your adverts going forward, therefore preventing you from spending money on visitors who aren't going to add value to you.
The app works unlikely other apps by preventing bots from arriving on your site in the first place by identifying and taking proactive steps to prevent the criminals or bots from accessing your website. At the same time, the tool can work as soon as you install it and signup to the service.
This app also protects you from clever scams where bots are trained to act as real customers. This can get Google and Facebook to tag these bots are interested customers and then concentrate on these people to get them back to your store. However, this app recognizes the differences and blocks these attempts.
Loop CyberSecurity Bot Protect Highlights:
Improves the returns you can collect from your advertising budgets.
This app is proactive in protecting your store from malicious bots.
Take back control of your Google and Facebook adverts.
Maximize profits.
Photolock | Anti‑Theft
This app protects your store images from being copied or stolen without permission. You can add an image or text watermark to all images on your website with ease and within seconds. This is great when you want to sell photographs or you have images where you've paid for them from a premium image.
This app also has other features that can help you to protect your work. For instance, you can prevent users from dragging images from your website and save them into a file on the desktop. This is a classic tactic. The app will also disable the right-click option for visitors, that is another way that users can steal images off your website.
When this app is active, users won't be able to use typical keyboard shortcuts either. This will prevent them from copying text and other content from your website too. And you can be sure that users can't find your images and copying them from Google as it prevents Google from displaying images in search results.
Photolock | Anti‑Theft Highlights:
This app can disable the common options that allow users to steal content.
Create custom messages that warn visitors who try to copy content.
You can add watermarks to your images.
Stop images from being stolen via search engines with ease.
Easy Watermarks

This is an advanced watermarking app. It allows you to add text, logos and stickers to protect your product photos with ease. There is a user-friendly interface that makes this a perfect tool for anyone, even those who have no technical skills or experience. You can add your custom logo to the app dashboard to use in watermarking in seconds. The logo can be uploaded in .png or .jpg formats.
To help you know what the images will look like after the watermark, you can see them in a preview screen. You can make changes to the image within the preview window. This can include changing the position and size of the watermark. Stickers can be added to your website's images include 'sale', 'free shipping', 'out of stock' and many more. Stickers can be added and removed with keywords that can be changed within the product edit pages.
To help you with the app if you are struggling, you can speak to a support team via live chat.
Easy Watermarks Highlights:
The app includes image optimization features to help you improve website speed.
Images are always backed up and can be restored with a click.
You can add a watermark to your images in bulk.
You can add badges and stickers to badges with the use of tags and keywords.
GeoIP Country Redirect/Blocker

This app is perfect for those who have different stores for different regions of the world. There are several actions that can take place if the app determines that the audience is not right for the address that they're trying to gain access to. For one they can do an instant redirect to the correct website or they can display a popup displaying the correct web address for them to visit. This popup can be displayed to your specifications, this can include uploading your own fonts. All designs can be previewed before going live on your website and the popup can be translated into any language that you need.
The app is compatible with Googlebot and Adwords. There is no redirect when these are accessing your website. Therefore, the tool will not impact your website's search rank. The app is integrated with Google Analytics, therefore, you can see the number of redirects that have been taken on your website.
There are also options that allow you to whitelist IP and URLs. Therefore, if you publish a blog on one site, you can allow anyone to visit those web pages but not other pages on your website.
GeoIP Country Redirect/Blocker Highlights:
Can block people from certain regions from visiting your website.
Protects your website from known bad IP addresses.
Integrates with Google Analytics and doesn't disrupt the work of Googlebot that indexes your website.
You can whitelist URLs to ensure you only host the blogs in one place.
IP Blocker & Country Redirect

This app allows you to limit visitors from specific locations or IP addresses. Then you can be reassured that only those that you want to visit your website are visiting. You can add the IP addresses or locations you want to restrict manually. Then you can choose more settings and customize anything that you need to. Once done, the app will protect your store.
There are many ways to choose the specific IP addresses or locations that you would like to allow or block in a list. And you can choose from one of three matching rules such as block all, block the list or block anyone not on the white list.
There are two popup layouts that can help communicate the blocking and allowances with this app. This works on all devices and screen resolutions.
IP Blocker & Country Redirect Highlights:
There are two popup styles that you can use on this app.
Create lists of those that you allow or don't allow.
You can use one of three rules for blocking visitors to your store.
The app works across devices with ease.
Woosh ‑ GeoIP Redirect/Blocker

Woosh allows you to get the most out of your website to be smarter and redirect visitors based on their IP location. You can block or redirect visitors with ease based on this IP, an IP range, state/region, country or even the continent. This protects you from visitors who don't match your specific needs.
You're also able to configure the information that customers can see when they're redirected or blocked. You're able to customize the title, body and show a power label. Redirects can be set as automatic, so customers won't even notice the difference.
And there are ways that you can toggle the app on and off when you want.
Woosh ‑ GeoIP Redirect/Blocker Highlights:
Can handle high amounts of traffic.
Can switch the app on and off.
Redirect visitors based on several elements of the origin of the visitor.
You can change the design of the redirect page.
Store Content Protector

This app allows you to protect all the content on your store from being stolen. As soon as the app is installed on your website you can just toggle on the areas where you wish for the content to be protected. This app won't annoy customers and works across all devices/browsers.
The app allows you to disable source code access, disable inspect elements and can prevent content from being copied on a website.
Store Content Protector Highlights:
Disables all ability for a visitor to copy data from your website.
Doesn't disrupt the customer's journey on your website.
Works across your website with ease.
Can toggle on what elements you would like to protect.
Final Word: The 10 Best Shopify Store Protector Apps
If you're looking to protect your store, above are 10 Shopify store protector apps that you can use. Which ones will you use? Let us know in the comments below.
Avi Klein
Vast experience in the online world. Shopify Expert, SEO expert, Web developer and consultant to several online companies. Read more about
our approach
to reviewing themes and apps.