10 Best Shopify Low Stock Alert Apps – [2023]
Last modified: November 15, 2023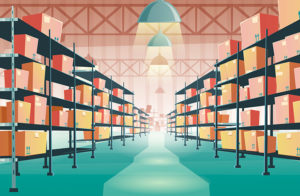 #
Image
Name

Get a Free Custom Shopify Store
1

Merchbees Low Stock Alert

2

Low Stock Notifier

3

StockBot Low Stock Alert

4

Low Inventory Alert Guru

5

Low Stock Alert

6

Stocky

7

EZ Inventory ‑ Quantity Update

8

STOCK LEVEL inventory quantity

9

Inventory Planner

10

Smart Inventory

Show More
Low stock for an eCommerce business can be a significant problem. At a certain point it creates a sense of FOMO, this is where the customer worries they won't be able to buy the product later and so complete the transaction. However, in the long term it can also create concerns when popular products aren't available and so customers abandon your store for a competitor who has the product in stock. This is why you should continuously keep your inventory levels stable, that is why you need one of the Shopify low stock alert apps.
What Can Shopify Low Stock Alert Apps Do?
Shopify low stock alert apps will help you to maintain consistent and good levels of stock that allows your store to continuously sell online. Some apps can help you make purchase orders so that stock is reordered for you, making the process automated, saving you time and money.
Some apps will also predict how long you have until you will not have any no stock, based on consumer behavior. Then using data it can predict when you need to order more stock to ensure that it arrives just in time. This can be vital for stores with limited storage space and goes with the just in time methodology.
Other apps might be able to push low stock items to lower on the collections page or push them to the top, depending on your specific needs.
Key Takeaways
1
Predictive analytics in these Shopify Low Stock Alert Apps forecast stock needs based on consumer behavior.
2
Some apps reorganize product visibility based on stock levels, enhancing user experience.
3
Customizable alerts and thresholds offer tailored inventory control solutions.
Best Shopify Low Stock Alert Apps – Our List Below:
Filter between free and paid
Merchbees Low Stock Alert

This app will prevent you from ever having any inventory management problems ever. If an item is going out of stock, there are going to be concerns that you will lose out on some sales. You might also lose long term customers to competitors, which will lower the lifetime value of your customers. This app will notify you whenever an item for sale reaches a certain stock level. This can be set by you, so you judge at what level is considered low-stock for re-ordering purposes.
You can also hide your sold-out products. This can improve customer experiences on your website because seeing items out of stock can be very disappointing and might turn customers away.
The setup of the app on your store can be done in a few seconds. It takes no coding. All email alerts can be customized using a WYSIWYG editor. At the same time, the sender information can be customized via SMTP.
Notifications are sent automatically, so when there are sales on your site and the low stock threshold has been reached, the email will be sent at the same time as the sales email. Alternatively, you can choose when to receive notifications, like every Wednesday in the morning. And you can send the notifications to numerous people, meaning that if someone is not available to deal with the low stock, someone else can take care of the problem.
Merchbees Low Stock Alert Highlights:
Can send 'out of stock/low stock' notifications quickly.
Can customize emails with a WYSIWYG editor.
Receive notifications automatically or at a set time.
Can set what level of stock is determined as low.
Low Stock Notifier
This app will send alerts to those in charge of stocking your business with an email or via slack notifications to get them to reorder the products so you're never out of stock. You can set the stock threshold level that will trigger the notifier with ease and you can filter product variants based on rules (vendors, collections, locations, etc.).
Email notifications can be edited with a WYSIWYG editor. The templates can be built quickly and efficiently. This can make them look branded and perfect for your team. The notifications take just a few seconds to develop and you don't need to have any coding experience to do it.
You can send notifications to as many users as needed and you can also create as many notification alerts as needed. You can also send notifications to vendors on your store, this makes management of low stock on multi-vendor websites easier.
Low Stock Notifier Highlights:
Send notifications through email and slack.
You can set up notifications to your own staff or vendors that allow you to manage multi-vendor websites with ease.
Customize the notification emails with a great WYSIWYG editor.
Setup as many notifications as you need.
StockBot Low Stock Alert

This app allows you to get alerts that list the items that are below the low stock level set by your team. This should give you enough lead time to restock your store before the items are no longer available on your website. You can also set the alert preference such as whether you receive alerts daily, weekly or hourly.
The app can also help you predict how many days of stock you have by calculating the average sales time and the average lead time to get the product back in stock. If this number is less than the stock you've got in, you need to put in an emergency order.
The people who get notifications isn't limited. You can send the notifications to one person or to a hundred. It is completely up to you. The emails also identify what items are still low-stock from previous emails and which are newly low stock and need actioning. This can help workflows and make you prioritize certain products based on how long they've been on the low stock lists.
In addition to the low stock email reports, you can see the low stock at any time on your dashboard. There is a realtime web report that is accessible at any time. Finally, the app can also predict which products are over-stocked, allowing you to take action like having a sale or reducing your ordering for that product.
StockBot Low Stock Alert Highlights:
Send notifications to any number of people to ensure products are reordered.
Forecast the demand of products based on consumer behavior.
See when products are over-stocked.
See updates of new low stock items on a realtime report on your website.
Low Inventory Alert Guru
This app integrates with Shopify and the Shopify POS system to setup low stock alerts in seconds and monitor your inventory with more efficiency. With good skills and the reports from this app, you can be sure that you don't run out of important stock again. It is very easy to use with no need to know any coding or to install any scripts to your website. There are also no rules to customize on the store. All you have to do is to set the low stock thresholds.
Alerts can also be set to products across your store, specific collections, those in certain locations, specific products or a specific SKUs. The great thing about this app is that it can help you manage multiple locations. Therefore, if your stock in New York is getting low, but it is plentiful in California, you can arrange to send some stock up to New York or get a delivery of new stock directly to New York.
All reports can be run in real-time and some can be requested as you need them, like on an order day. You can also set bulk alerts so you can get the instant report all at once instead of individually.
Low Inventory Alert Guru Highlights:
Set your own low stock thresholds.
Can handle multiple locations.
The low stock reports can be sent in bulk, so you receive a more manageable amount.
Can monitor the stock levels of specific products, collections or the entire store.
Low Stock Alert
This app informs you of all the items that are currently on low stock by putting them on a low stock list that is sent via email to you. You can choose the best time for your email. This can be daily at a set time or once a week at a set time. All the items will also be available on a specific list that is stored within your dashboard, so at any time you can login to your Shopify Dashboard and see what is currently out of stock.
To help with work, you can download a CSV list of the stock items that are out of stock. This can be sent within an email or an alert. You can use this CSV to also change quantities of stock within the store by re-uploading it to the computer once you've corrected stock items (like when stock has been bought).
You can also receive instant alerts as soon as stock falls below a certain threshold you can set. This allows you to build a good business process that ensures you're never out of stock. The app comes with a 14-day trial and a further 30-day money back guarantee.
Low Stock Alert Highlights:
Receive instant alerts of poor stock levels, or get them at a set period every week/time of day.
Can receive low stock items in a CSV that allows you to reupload the data with new stock levels when you've brought in more stock.
Set what time you receive the alert.
A great trial and guarantee in place.
Stocky

This multi-purpose stock app isn't just about informing you when stock is low, which it does, it is also about stock synchronization. The app allows you to keep complete control of your inventory. It prevents you from ordering stock you don't need, by using great prediction models. You can also create purchase orders from the same dashboard and be more effective in communicating with suppliers and vendors.
The demand prediction is brilliant for displaying when stock could potentially run out. Therefore, you can ensure that you never run out of stock. However, prediction models aren't always right, so the app can also warn you when stock goes below a certain threshold so you can make the purchase orders early.
The app can be used for several locations, and you can transfer stock between locations if it is needed. This can be done easily through the Shopify admin dashboard or the Shopify POS system.
Stocky Highlights:
Transfer stock from one location to another.
Can be used with Shopify POS.
Warns you when stock reaches or goes below a specific threshold.
Allows for the creation of purchase orders.
EZ Inventory ‑ Quantity Update
EZ Inventory helps you manage and synchronize your stock with various tools like CSV, Excel or XML files. You can also receive automated email notifications when a product falls below a certain stock level. The app is very easy to use and configure, taking just minutes to install and setup.
The app supports multiple locations, helping to ensure all stores are well stocked and one isn't overstocked. You can also overwrite certain stock levels by increasing and decreasing them when you realize levels are wrong.
EZ Inventory ‑ Quantity Update Highlights:
Automatically sends out low-stock alerts for your business.
Takes minutes to setup.
Supports multiple locations.
Can overwrite stock levels if they're inaccurate.
STOCK LEVEL inventory quantity

With this app, you can easily add stock level information to the product and collection pages on your site. The app automatically installs the necessary coding there, relieving you from the burden of having to do it yourself.
The app allows you to customize everything on your website from the colors, font sizes, as well as the text. You can also translate the language within the app. The app also allows you to add additional labels to the products like giving customers a low stock warning, creating a sense of FOMO with the customers. You can also add pre-order and coming soon labels to your products.
There is excellent support for the app, with a team dedicated to help you make the most of your app.
STOCK LEVEL inventory quantity Highlights:
Add labels to your stock to give customers warning of low stock.
Easy to install and no coding knowledge required.
Can add stock levels to product pages/collection pages.
Translate the stock labels into any language you want.
Inventory Planner
This app allows you to optimize your cash flow and time with an inventory forecast based on the sales trends of your shop. Therefore, you can see when the products on your store are likely to be low in stock. This can also cover multi-channel sales like Amazon and eBay. This app can also show the trends for those channels on their own.
The app can be used to create purchase orders based on the inventory forecasts and email vendors directly from the inventory planner.
Plus, when there is low stock within your store, you will receive an email notification that will warn you. The app is very easy to install and can provide you with a lot of information to make your website very efficient.
Inventory Planner Highlights:
Complete inventory management app that gives you complete control of stock.
The app allows you to receive low stock warnings when stock reaches a certain threshold.
Can work across selling channels.
You can see seasonal changes in sales.
Smart Inventory
This app allows you to see when products are likely to be out of stock. This app will also put the value of the products you need not just in quantity of the product, but in terms of the money value to your business. The app can also intelligently tell you what products should be promoted and allows you to promote them immediately.
The app is very clever and will tell you when stock is low not based on a static number, but based on the performance of the product. So, if your product is selling only three per month and you have 10 in stock, it won't tell you it is in low stock. However, if you sell 20 items of one product in a month and you only have 10 in stock, it will give you the warning. The app will also give you an idea of how many you will need to order.
Smart Inventory Highlights:
Looks at past purchasing behaviors of customers and predicts product demands.
Sends low stock warnings based on consumer behaviors against stock, not a static number.
Can help you create promotions for certain products.
Gives suggestions of the number of products you need to reorder.
Conclusion: 10 Best Shopify Low Stock Alert Apps
One of the biggest disasters when it comes to eCommerce is that you don't have the stock to sell. No stock, no sales. That is why it is useful to use one of the Shopify low stock alert apps on your store to help you manage your inventory. These will save you time and ensure you can continue to sell to customers. The choice of which app you install is up to you.
FAQs
Are Shopify low stock alert apps suitable for businesses with limited storage space?

Yes, these apps are ideal for businesses with limited storage. They help in maintaining optimal stock levels, aligning with just-in-time inventory practices.

Can Shopify low stock alert apps automate the reordering process?

Yes, many Shopify low stock alert apps can automate reordering. They place orders based on predefined stock levels, streamlining the inventory management process.

Do Shopify low stock alert apps require technical skills for setup and use?

No, most of these apps are designed for easy setup and use. They often require no coding skills and have user-friendly interfaces.
Avi Klein
Vast experience in the online world. Shopify Expert, SEO expert, Web developer and consultant to several online companies. Read more about
our approach
to reviewing themes and apps.