9 Best Shopify Most Viewed Products Apps – [2023]
Last modified: November 24, 2023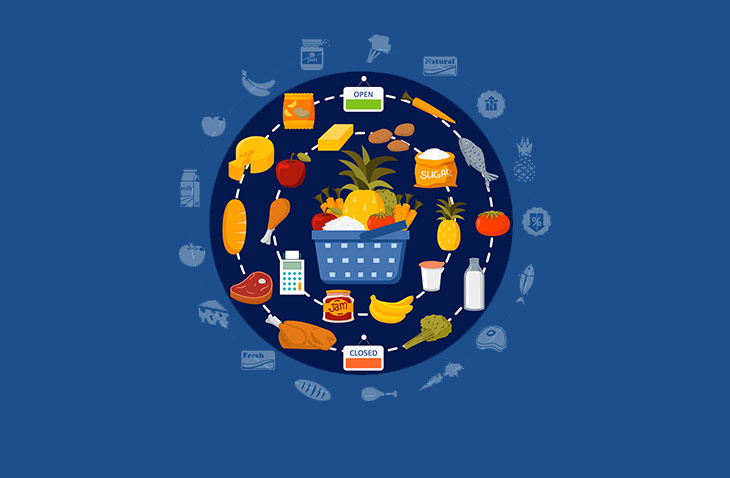 #
Image
Name

Get a Free Custom Shopify Store
1

Most Viewed Products

2

Custom Collections Builder

3

Collection Sort

4

Collection Creator

5

Popular Products on Your Store

6

Recently Viewed

7

Upsell Sticky Menu

8

Relevon Smart Newsletters

9

ProMoV

Show More
Building sales is about offering customers what they want when they want it. Sometimes, however, what they want is something they don't know about yet. This is where FOMO comes into play and why customers are often buying on impulse. But it is also because customers don't know that a solution to the problem they're having is available. And this is why Shopify most viewed product apps can be helpful.
What can Shopify Most Viewed Products Apps help with?
When you have a popular product, it means that it can do the job it is tasked with, has a good reputation and is at a good price. Demand for these products is high, which typically means that you can charge more for the product and get a better profit on each sale. This can be important.
The most viewed aspect of the product works in two ways. For one, it creates a sense of urgency with the customer. The more people that are viewing the product, the more popular it is, the less availability there is in the product. Therefore, customers often make the purchase early.
Also, you can regularly find that because the product is being bought more, there is some social proof in your product. So the product and your brand gain trust.
There are several ways that you can use most viewed products. The first is to recommend them to customers based on what products they're currently looking at. This can be done on the website or through email. Another option is to bundle popular products together. So, customers can see what products everyone is buying. This is done on very popular eCommerce sites like Amazon.
Key Takeaways
1
Shopify Most Viewed Products Apps automatically sort products by top-selling and most viewed products.
2
Features include out-of-stock management and customizable product positioning.
3
Integration of these apps with Shopify analytics offers valuable insights into customer behavior.
Shopify Most Viewed Products Apps – Our Top List:
Filter between free and paid
Most Viewed Products
The most viewed products provide an additional feature to your Shopify theme that shows what products are most viewed through snippets you can add to any place on your store. You can add the snippet to the footer or on every page in a unique place on your website. The app can also add social proof to your website by offering customers how many people have viewed this product recently. However, for this to work, you will need some developer skills.
If you don't want the view count, the app is very easy to use with no developer skills required. It is a one-click installation, and then you just add the snippets into the location you want. But the app then allows you to build more revenue with customers, improving the average order value on your website.
Most Viewed Products Highlights:
No need to have developer skills unless you're adding view counts to the snippet.
Add the most viewed element to your website through snippet codes.
The most viewed products are automatically collected for you.
Add the snippet anywhere on your website.
Custom Collections Builder

This app allows you to create dynamic product collections on your website for improved sales and additional engagement. There are lots of ways that you can create new, custom and dynamic collections on your website. For instance, you can create collections based on when products were created, last edited or even for the most viewed products on your store.
And the product collections can change over time. If a product loses favor with your audience, it can be automatically removed from your collection and then replaced with another popular product. The process is very easy, and you don't need to do any manual work once you've established the initial bundle.
Collections are a great way to offer discounts to customers, improve loyalty and sell more on your store. They're also a great way to increase revenues and profits on your store.
The app also allows you to create new collections, including top 10 collections. This can include products that have been sold or viewed the most. You can display how often those products have been sold or viewed on the information screens. And you can also save the information into the products metafields if you would like.
Custom Collections Builder Highlights:
Create a wide range of collections for your customers to look through.
Collections can be automatically changed as the products change on your site.
No manual work needs to be done once you've created the collection.
Can create top 10 collections.
Collection Sort

Make your collections more relevant and focused with this app. You can sort and detail your collections differently to showcase the products that are most likely to sell, therefore, preventing customers from clicking off your site before they see them. If you've got a large catalog, this might be a great app for your store. The app will automatically sort collections for you every hour, day, week, month, or year just as you want. You can use numerous sort types including most viewed, best-selling, the highest buy to view ratio, the highest cart to view, the biggest discount and more.
With this app, you can be sure that conversions will increase, and you won't have to lift a finger. And because the sorting can be done automatically for you periodically, you can be sure that your collections are more relevant and can feature the latest trends. For instance, if a paddling pool is a top-selling item in the summer but a chocolate fountain is in the winter, the app can make those adjustments without you realizing it.
So, with the app, you can improve conversions, average order value and profitability across your store.
Within the sort options, there are lots of changes you can make as well. You can exclude out-of-stock items, or leave them at the bottom of the list. And you can push to the top of the list items that have recently been restocked. Or, if you have a favorite product (like a home brand product), you can lock them into a certain position within the collection list.
Collection Sort Highlights:
Automatically sorts products into a collection for top-selling, top viewed and more.
Can remove out-of-stock products.
Define which products must be in certain spots.
Can push up those items that have recently been restocked.
Collection Creator

Ensure that your collections are accurate when you want them to list the most viewed products. This app allows you to create collections that can be auto-updated for the top viewed products. The app allows you to update the list, automatically, over several time periods. If you want, you can have the list updated every 2 hours, or you can wait an entire month for the collection to be updated. The app can also hide all the products that are out of stock.
It isn't just the most viewed items that can be added to a collection. You can use revenue, number sold, add to carts and more to create top lists. These lists will draw the attention of the audience and improve your sales, revenues, and profit.
The app comes with the option to use some predefined collections (16 predefined settings) or up to 24 custom settings. And you can choose the number of products you would like to add to the collection.
Collection Creator Highlights:
16 pre-made collections to use and 24 custom collections.
Hides items that are out of stock.
Can be updated every two hours.
Easy-to-use and install on your Shopify store.
Popular Products on Your Store
When you have popular products on your store, you want to be promoting them. Popular products are easier to sell, and can often be sold at a higher price. This app allows your customers to see your most popular products of your store's existence on an image slider. Customers can then add the product to their cart from the image slider itself.
The app is really easy to configure and install on your site. The image slider can be customized. This includes the slider border, color, and more. And you can choose whether you want the slider is set to autoplay and loop. This can be really important to allow you to re-promote the same products in case some customers have missed the popular product the first time around.
Popular Products on Your Store Highlights:
Has an image slider that promotes the most popular products on your store.
Can make changes to the slider so it matches your brand.
Pick the color and more.
Can loop and autoplay the slider.
Recently Viewed
This app allows your customers to see all the products that are popular on your site. Then they can go through the list and decide whether they would like to buy them as well. With a simple, add to cart button, you can therefore improve your website's conversion rate and average order value.
The app lists the most popular products through the use of behavioral analytics. It looks at what products are being viewed the most by all customers. When the app is combined with some top abandoned cart email content, you can be sure that your website will convert more visitors and improve your store's revenue.
This app allows you to add the recently viewed and most viewed items anywhere on your site. This can include on your website's cart page, product page or somewhere else. The appearance of the slider can also be personalized to match your core store design. For instance, you can change the color scheme with ease. The app is also secure, using the most modern script tags for your website, to ensure that no-one can use it to hack into your website.
The app is really easy to use and takes just moments to install. There is no need to add any code to your website, just press the 'Add app' button and away you go.
Recently Viewed Highlights:
Install anywhere on your website.
Change the color scheme so that it matches your website's current design.
Use with an abandoned cart app to improve your site's performance.
Easy to install and use. No need to have any developer skills.
Upsell Sticky Menu

This app allows you to keep the products in front of your customers' eyes for improved cross-selling experience. There are a number of features that are perfect for any brand. For instance, there are ways to provide your customers with personalized recommendations based on recently viewed or most viewed products.
This app allows you to have a great range of products that the customer can see to be fascinating. The use of sticky menus allows your customers to always view the options, too. The more they see the options, the more chance that they will add products to your website.
The app supports multilingual websites, which is good for international brands that translate their one website into numerous languages. For those who are looking to provide an experience that is tailored for their customers, then this is one of the best apps. A personalized experience will please customers more and this will lead to more sales, great revenues and bigger profits.
Upsell Sticky Menu Highlights:
Give a personalized experience to your website visitors.
Can support numerous languages on your website.
Keep the top viewed products visible on your website.
Improve average order values on your website.
Relevon Smart Newsletters
This app allows you to send newsletters to your audience in minutes. These newsletters look impressive and can help bring customers back to your store. And newsletters are one of the best ways to convert those who've already been with your store.
One of the great elements of this app is that you can use smart technology to create automated newsletters in minutes that can convert subscribers. One of the automated emails that you can send details the latest most viewed products on your site.
The app developers claim that Relevon has been used by some top global brands. And that it has helped them create a more engaging email campaign. And as a result, brands have seen their customer lifetime value, loyalty, and engagement increase significantly.
You can set the emails to be automatically generated and sent out on a weekly or biweekly basis. And each customer can get a different email based on what behaviors they've demonstrated on your store.
Relevon Smart Newsletters Highlights:
Automatically creates newsletters for your store to be sent to customers that can display the most viewed products.
No manual entry is necessary.
All content can be created so it is more personalized to the subscriber.
Used by global brands for better store performance.
ProMoV
This app provides the list of the top viewed products by browsers on your store. You can see that list within the admin page and also the number of times that product has been seen. Therefore, you can make decisions about what products you would like to advertise or place on a discount campaign. You can also use the information for more marketing or to see if improvements need to be made to the description if it's being seen lots but not sold.
Using the app's functions, you'll also be able to create custom collections of the top viewed items on your store. This is done through a custom code by the theme developers.
To keep your store's selection of most viewed items relevant, you can set the number of days that it takes the view count for. The minimum number is 1 and the maximum is 90. And you can say you only want to see so many products on the list.
ProMoV Highlights:
Returns up to 20 products that are most viewed by shoppers on your store.
Lists them for you to analyze and make decisions on.
Create custom collections of the most viewed items.
Uses only the last 90 days of data.
Conclusion: 9 Best Shopify Most Viewed Products Apps
When it comes to making the most out of the orders that are being placed on your site, nothing beats cross-selling and upselling. There are lots of tactics to make this work for your website, and one of the best options is to show customers the products that other customers are looking at the most. This can create a sense of urgency and a fear of missing out. You can evoke this feeling on your Shopify store by using one of the Shopify most viewed products apps mentioned in this article. Which of these apps will you install?
FAQs
What kind of support can I expect from Most Viewed Products app providers?

Most providers offer dedicated support, including installation assistance, troubleshooting, and regular updates for optimal performance.

Can Most Viewed Products apps help in inventory management for Shopify stores?

While primarily focused on display and sales, these apps can indirectly aid in inventory management by highlighting fast-moving items.

How do Most Viewed Products apps affect the loading speed of my Shopify store?

Well-designed apps should have minimal impact on loading speeds, ensuring a smooth and fast browsing experience for your customers.
Avi Klein
Vast experience in the online world. Shopify Expert, SEO expert, Web developer and consultant to several online companies. Read more about
our approach
to reviewing themes and apps.