10 Best Shopify Product Filter Apps – [2023]
Last modified: July 4, 2022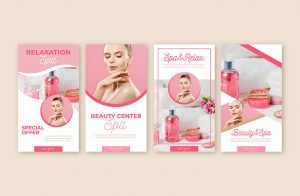 Customers want to find what they want quickly. They don't want to waste time searching through your collections to find the product they want. And they don't want to spend time only to find a product is unavailable/out of stock/not sold by you. The more products you have as well, the longer it is likely to take to search a product listing and the greater the chance that the customer will abandon your site.
This can mean lost sales and worse for your brand. The only way to stop losing sales from this is to add one of the Shopify Product Filter apps to your store.
What Are Shopify Product Filter Apps?
These apps are great at limiting the products displayed on a page based on a search criteria entered by the customer. The user types in the keyword and then that keyword is checked against tags, descriptions, product names and more. After a few moments, a list of all the relevant products are displayed.
There are numerous Shopify product filter apps available online. Some of them are very advanced while some are basic. The larger collections might need something very sophisticated but that isn't always the case.
We've compiled a list of some of the top Shopify Product filter apps for you to look at. One of these even has the ability to search products based on image. So, what are the top 10 apps that we think are good?
Filter between free and paid
Smart Product Filter & Search

Your store is unfamiliar to new visitors to your site. When they want something in particular they will want to use a search to find what they're looking for. There are lots of ways for customers to find what they're looking for: including good navigation and collections. However, with a large database of products, this can be hard for your customers to navigate.
That is why you need to have a good product filter to help which is what this app helps you with. This app allows you to filter through several options including variant, size, color, price, tags, collection, vendor, brand, inventory, discount and type.
Your customers can use several filters to limit the product choice on the page. And you can create different filters for the various collections on your website. For instance, girls clothes can have a different set of filters compared to shoes.
This app also allows you to group tags together to create unique filters and use color swatches to create filters. To make it easier for customers to find the product you want you can group certain attributes together into one group. An example of this would be bright red, light red and dark red into a category of red.
To prevent customers getting annoyed when they can't find something due to a typo or spelling mistake you can enable autocomplete, suggestion and autocorrect aspects on your website.
Smart Product Filter & Search Highlights:
Group products together when they are similar.
Lots of filtering options.
Improve search bar process on your website.
Improve customer search results with autocorrect, suggestion and autocomplete.
Product Filter & Search

This app is trusted by some of the biggest brands in the world and delivers great results. Shoppers will be very happy with their experience and it can improve trust and increase conversions on your website.
There are lots of filtering options available for your customers. Including by collection, vendor, product type, color, size, tag, rating and more. You can even have a discount option to encourage those looking for a deal to find the best on your store. The app also allows you to merge values that are similar so could appear in the same search. For instance light red and dark red can be included in the search red.
On your site you can have an unlimited number of filters to help your customers find exactly what they're looking for. There's also additional help with auto-suggestion and live product preview. Your customers can also have their searches spellchecked to ensure maximum accuracy in the search results.
This app was definitely built for those businesses who have large catalogs. The app can support more than one million products in your store and it can display search results within 200ms when there are 100,000 in your store.
Product Filter & Search Highlights:
Optimized for desktops, laptops, tablets and mobile.
Can handle very large product catalogs.
Speedy results.
Hundreds of product filtering options for you.
TURBO Product Filter

This app isn't just for product filtering. It also helps you in so many different ways including a mouseover QuickView, Stick Cart, Badges as well as the multi-check product filter and search. The multi-check product filter helps to improve navigation and filtering of products on your site.
The app applies a filter that can find products based on collection, product type, vendor, variant, color, size, material, price, tags and much more. There are two types of filter, vertical and horizontal.
There is also a smart search that allows your customers to search for products they want on any collection page. The search facility is very powerful and is live, so products are displayed as the user starts to type away. The results are very fast and responsive.
With the other apps included in this bundle, this app is certainly a good option if you're looking to improve your brand's site.
TURBO Product Filter Highlights:
Five apps within one neat package.
Applies a filter to many aspects of your products.
Allows live search.
Can add badges to products that can help you generate more interest in products (i.e. new, discounted, etc.)
Instant Search & Smart Filters

Allow your customers to limit the number of product choices on your store with this easy-to-use app. It helps to increase conversions as is accurately displays products based on the user's search criteria whether that is using the smart search facility or the product filtering system.
The search functionality is great as results are displayed as the user starts to type in the search box. Therefore, there is no need for the user to use the entire word or phrase to find what they're looking for. This dramatically improves the purchasing path.
Misspelt words are also corrected automatically for the searcher. The search keyword typed in will be compared to several aspects of the products, including titles, descriptions, SKUs, variants and tags. The more data that the user types in, the more relevant the search results will be. You can also see search analytics to see if products aren't being clicked on despite appearing in a number of searches.
At the same time, there are options for your products to be filtered on the collection and shop pages. Therefore, this app will help customers find exactly what they're looking for quickly and effectively.
Instant Search & Smart Filters Highlights:
Improve the search and filtering function on your website.
Filter products based on numerous criteria.
Auto-correct search entries.
Integrates perfectly with your current search tools on Shopify.
Zooomy Product Filters

When you're using Zooomy Product Filters you can add your own filter dropdowns to your website that allow your customers to limit the display of products based on size, color, brand or whatever other product identifier you want.
However, for this app to work, you must assign tags to your products. For instance, if you want customers to find products based on the size and color, these aspects must be added as tags to the product, separately, to ensure that they appear when the customer requests a specific size and color. If there are many sizes available, these must all be entered in the tags.
You can add up to six filters on your site.
Zooomy Product Filters Highlights:
Have six filters on your website.
Bases all filters on the tags of the product.
Speedy display of products.
Can have dropdowns on your website.
Live Search & Smart Search

This app combines search and filtering for a unique experience that can help you guide customers to the product that they want. The search experience for your site is going to be awe inspiring for your website. Results provided are given in real-time and these results can be improved with the use of product filtering.
The app is easy to install and setup. You don't need to know any coding and you don't need to hire a developer to help you add it to your store. And every month you can see the monthly search records, daily search keywords, landing pages for various search terms and top search terms. This can make it easier for your future marketing efforts.
Live Search & Smart Search Highlights:
Smart filtering enabled to help you create the perfect experience for your customers.
See what people are searching for to see what you should be marketing/selling.
Live search, displays results quickly.
Easy to install and use app.
Product Lookup Form

This is a very simple app that will give your site powerful filtering options. The app works by allowing you to build a form that will ask the customer what they're looking for. After they're done, they will be given a list of products that match their responses to your questionnaire.
The questionnaire is placed on the store page.
There are lots of features within this app that make it a really good choice for your website. For one, you can publish/unpublish any of your forms, so if you need to make changes, or one is not working, you can easily retire it. During the creating and editing you can also preview it, so you're not publishing something with mistakes.
You can customize a lot about the app too. This can include the results page and the form.
The app is mobile friendly and so even your mobile users will able to see it.
Filtering aspects of this site are not restricted either. You can filter products by price, vendor, product type and whether it is in stock. You can also take the filtering to the next level by identifying and using tags of your products. You can filter based on one, or multiple, tags.
Product Lookup Form Highlights:
Create a questionnaire/form to find what your customers are looking for.
Display products that are only applicable to their needs.
Customize the look of your research page and form.
Mobile friendly and easy to use.
Instant Search & Filter

A simple search and filter app, this one will allow you to deliver quality results to your website visitors without the need of adding complex code to your website. The search facility of the app is really good. It is instant and smart. The filter is also accurate and can be customized for your needs.
The app doesn't require any coding changes to your website. The installation is easily done, without the need of a developer or any configuration. The developers have taken care of all the right programming already for you.
The search facilities are really advanced. As soon as the customer starts typing a keyword, the search results will begin to display. The customer doesn't even then need to continue typing, if what they want is there, they can choose it. The search facilities also includes a spellcheck and autocorrect.
You can also filter products based on a number of identifiers. This can include tags that you have on your products.
There's also analytics that allow you to see what people are filtering and searching for. This can help you with marketing and more. You can also improve the tags of your products based on the information in the reports.
Instant Search & Filter Highlights:
Install with just one click.
Advanced search functionality.
Great product filtering options.
Good support.
Instant Search & Quick Filters

There is a lot that is going on with this app that makes it a great option for your store. You can create product filters that are quick to apply and restrict product options so only those that the customer wants are displayed.
The product filter allows you to filter products based on title, description, product type, vendor, SKU, price and variants. This can be a great set for your customers. Any filtering and searching results are very quick to render. This improves user experience and reduces the exit rate of your site.
Instant Search & Quick Filters Highlights:
Improve your site's search and filtering functions.
Add a filter for numerous product options on your site.
Fast, instant results shown.
Powerful features for a reasonable cost.
Simile | Smart Visual Search

Sometimes it is hard for customers to define what they're looking for. They might have an image of what they want, but they don't know much about it apart from that in order to identify it and search for it. Google has recognized this and that is why they allow searches based on the image of someone.
Well with this app you can bring that same powerful search feature from Google and place it on your website. This will enable you to filter out products that aren't relevant to the customer and show them exactly what they're looking for. Even if they can't describe it.
The customer can use images they've taken, those they've got from other websites and from social media. This can then be pushed into the search criteria and then your website will display similar products or the same one. Simple, powerful and will yield good results.
Simile | Smart Visual Search Highlights:
Don't rely on the tags or product descriptions to give your customers results.
Customers can use images they've taken themselves, seen on websites or on social media to search for products.
Easy to install and use.
Engaging way for customers to find products.
Final Word: 10 Best Shopify Product Filter Apps
Customers are not patient. They want to find the product they want quickly so they can buy it and move onto the next thing on their to do list. When you have a large number of products or collections on your Shopify store, you need to find a way for your customers to filter out products they don't want, to reveal only what they want to see.
Use the Shopify product filter apps we've highlighted above to give customers that ability. The more they can filter out irrelevant products, the more they're likely to spend and you can expect less cart abandonment. So, which of the apps will you choose?
Avi Klein
Vast experience in the online world. SEO expert, Web developer and consultant to several online companies.
Read more...
. Read more about
our approach
to reviewing themes and plugins.