12 Best Shopify Product Options Apps [2023]
Last modified: November 21, 2023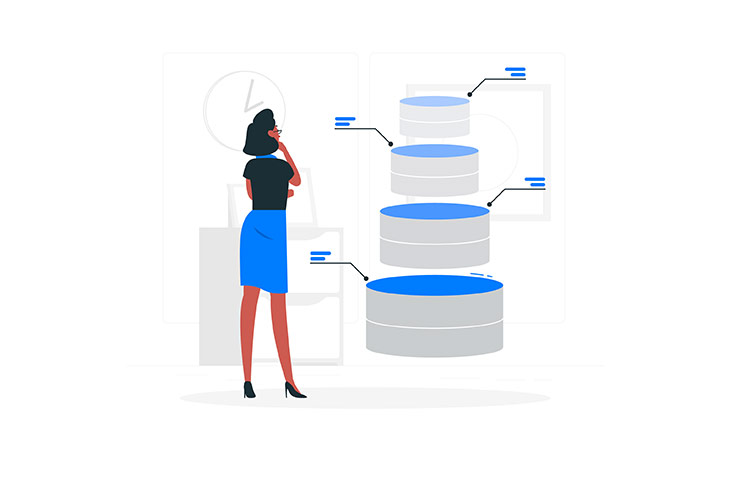 #
Image
Name

Get a Free Custom Shopify Store
1

Infinite Product Options

2

Bold Product Options

3

Advanced Product Options

4

Dynamic Product Options

5

Infinite Options

6

Custom Product Options

7

Product Personalizer

8

Variant Option Infinite Option

9

PODPartner

10

Unlimited Product Options

11

SenewPrint

12

Best Custom Product Options

Show More
Not all products are set in stone. Sometimes you can offer options for the customer to choose from which allows the customer to get the best experience. For instance, you might have different text, colors, sizes, or more on your products that the customer might want to think about and add variety to the cart. For this, you might need one of the top Shopify product options apps.
What can Shopify Product Options Apps Offer Your Store?
There are many different ways that Shopify product options apps can help customers look at the options of a product without having to switch between product pages. There are lots of apps that can do this, including those that use color swatches or have different sizes. And if you're in a print on demand niche, one of these options might be really important for you.
Customers can also be really happy with the process. Products that are customizable often have a higher conversion rate and lower return rates. Therefore, revenues can be high and costs can be lower. In fact, in some countries, customizable products aren't subject to return laws.
One type of product option is the customized product option. This niche appeared in 1993 and grew to be worth approximately $187.7 billion in 2018.
Profitability from the niche is growing. About one-fifth of customers will pay more for a product they can customize. The most popular product at the moment to be customized is the hoodie.
And there are other ways to add options to your products. For instance, you can build a website that offers a product in different colors. Or you might want to offer different sizes, different side options, or something else.

Key Takeaways
1
Shopify product options apps enhance customer experience by offering customizable product choices.
2
These apps can increase conversion rates and reduce return rates, boosting store profitability.
3
Implementing Shopify product options apps requires no coding knowledge, making them accessible for store owners.
Shopify Product Options Apps – Here's our List:
Filter between free and paid
Infinite Product Options

This app is one of the top options for customizing products and creating upsell opportunities for your business. You can have unlimited variations and collect charges for things like a gift wrapping surcharge or for rush delivery of an order. The app developers offer free installation support to all those who buy the app.
The app also offers the opportunity to have site discount codes within the cart page.
You can use many different input options to let customers choose their customizations. For instance, you can use swatches, checkboxes, radio buttons, email, phone, dropdown menus and file uploads. You can also have text boxes that you can set a maximum character length. And you can assign a price to every single option or offer them customizations for free.
You can restrict the number of customizations on the website or you can let customers have an unlimited number of customizations. And you can use conditional logic, this prevents some options from being displayed if another option is already selected. And there is inventory control, so if you've got all the variations in stock and don't print them on demand, then you can set a specific number of stock for each variation.
Finally the app allows your customers to make changes to their products within the cart. This can help to reduce cart abandonment and improves conversion rates. It also means the experience for your customers is much better.
Infinite Product Options Highlights:
100% GDPR compliant, ensuring data is secure and your customers are protected.
Inventory control for variants of your products, so you sell only what you have.
Customers can make changes to custom products within the cart.
Lots of different options for applying customizations to products.
Bold Product Options
Bold Product Options is an excellent choice if you've already got some of the other apps by the same developer. This app integrates with Bold Subscriptions and Bold Upsell, both of these are excellent apps that can help you build a better website. Currently this app is used by more than 11,000 stores across the world.
This app allows you to add as many product options or custom fields as you like to create the ideal shopping experience for your visitors. There are many different ways that customers can add their product choices on your website. For instance, there are dropdown menus, checkboxes, radio buttons, swatches, uploads, text boxes and more.
The flexibility and versatility of the app make it a great choice. And you can add charges for certain extras added to a product. For instance, if you want to offer gift wrapping to your store, then you can charge a set amount for this. This is a great way to increase average order value, profits and is a good upsell opportunity.
You can also link options to products, like extended warranties, batteries, etc. that can add the product to the cart at the same time as the product the customer is choosing. The app allows for conditional logic to show or hide options. Customers can also upload their own mockups, designs, photos and logos to get unique products printed for them.
Bold Product Options Highlights:
Customers can add their own photos, images, logos and more.
Conditional logic can be used to hide/show certain product images.
Charge for additions to products.
Link products to others that allow them to be added to your customer's cart automatically (i.e. batteries, extended warranties, etc.).
Advanced Product Options

This option allows you to bypass the 3 options and 100 variants per product limitations that are set by Shopify. Therefore, allow customers to customize the product to get exactly what they want from your store and products. There are lots of options for inputting variants for customers, including checkboxes, radio buttons, multiple selection, swatches, buttons, text, files and more.
And with each variant you can have additional charges. This can be done on a fixed basis, percentage or price per character. Therefore, there are lots of ways to improve your business' revenues and more.
The app comes with conditional logic. Therefore, if a customer adds in options that discounts other options, these will be hidden. Or it can also display new options if a certain option allows for additional choices. There is also a stock management option that you can use with this app. This can hide options that aren't in stock, preventing you from getting sales for products you can't deliver on.
Advanced Product Options Highlights:
Have conditional logic option to sell only what you can offer.
Stock management to prevent of sales that aren't in stock.
Lots of different input methods.
Charge more for options through fixed, percentage or per character increases.
Dynamic Product Options
Dynamic Product Options is an all-in-one solution that can help you develop a store that has a wide range of customizable products. You can create configurable or bundle products of simplicity or complexity and add formulas to build a price calculation to create a sustainable business model.
There are lots of different options for inputting customization, including a visual drag and drop interface, dropdown menu, radio buttons, checkboxes and more. There are also swatches that can be text, rich-text or image based. For every option, you can add a fixed or percentage based price for the change. This can increase or decrease the price as necessary.
The app is easy to use with a strong reputation on the Shopify App Store.
Dynamic Product Options Highlights:
Lots of different ways to input customizations.
Add/subtract price from main price based on options.
Use fixed/percentage price increases.
Good reputation on Shopify App Store.
Infinite Options

This app allows shoppers to select the customizations they want from the products on your store with dropdown menus, swatches, number inputs, text, checkboxes and more. You can add numerous options to every product and you can charge extra for different options. You can charge, for instance, for gift wrapping, processing the order quicker, extended warranties and more.
All options on your website's products can have a placeholder/default option. You can control these with precision and assign prices for any charges that are made to these default values. With the bundling options, you can charge for add-ons and extras with ease.
If you have a limited number of characters for certain options, then you can have a live count for how many characters the customer has left. This can be a great way to improve customer experiences and ensure that you avoid disappointment.
The app also allows you to create calendars and datepickers.
Infinite Options Highlights:
Numerous different ways that the customer can add in the customization they want on products.
Can include a placeholder/default option on your options.
Charge for any customizations based to ensure that you can maximize revenues and profits from your business.
Displays the number of characters customers have when limits are in place on certain products.
Custom Product Options

This app offers a lot of advanced options for allowing customers to customize their products and get exactly what they want. The app, for instance, includes a live product image preview. Therefore, if they enter text on a t-shirt product, they'll be able to see what it would look like on the product before production. You can have image and color pickers as well, making customization ease, precise and fun for your brand.
There are lots of ways that customers can add customizations to the products on your store. You can utilize file uploads, checkboxes, text areas, dropdown menus and much more. You can also add charges for each customization so you don't miss out on revenues or profits. And you can add conditional logic to products to ensure options aren't left available when they can't be combined on a product.
The app is easy to install and use. You can make changes to forms anytime and if you've found a mistake and want to revert to an old version, that isn't a problem either, all the versions of your forms are kept safe for you to use again and again.
Custom Product Options Highlights:
Lots of options to add new customizations to products.
Charge for customization on products.
Live product image preview on your options.
Is very quick to install and get started on your website.
Product Personalizer

Built trust with your audience thanks to the live preview that is included with this easy-to-use personalization Shopify app. You can have an unlimited number of product customizations for your products, and use a logic editor that allows you to hide/show options as they are required while the customer is making options.
You can set prices based on the options that the customer has chosen. Therefore, you'll never miss out on revenue/profit from offering customizations on your store. There are many different ways for customers to add in options, including text, coloring text, image upload and more.
The live preview changes every time that a customer makes a change to the product they're ordering. And you can add a live preview from many different angles. For instance, front, back and side for clothing.
Finally, this app allows you to translate the text, so it can be multilingual and in your native language.
Product Personalizer Highlights:
Translate all the text within the app to your own native language.
Offer a live preview of the product from an unlimited number of angles.
Logic editor to hide/display options depending on the input of the customer.
Can add custom CSS to make the app match your current theme.
Variant Option Infinite Option
Product Options is an infinite options customization tool that allows your customers to add customizations to products on your store for personalized products. You can add almost any customization to products with numerous different ways to input those options from dropdown menus to image swatches and more.
The limitations of customization is only by your imagination, and this app allows you to bypass the 100-variant limit that is set by the Shopify core code.
The app is easy to install and use. It takes just minutes to get started, but if you're struggling there is a free installation service for new app subscribers.
Variant Option Infinite Option Highlights:
Add an unlimited number of variant options.
Installation service available.
Bypasses the 100-variant limit that Shopify implements.
Numerous ways that you can input customizations on a product screen.
PODPartner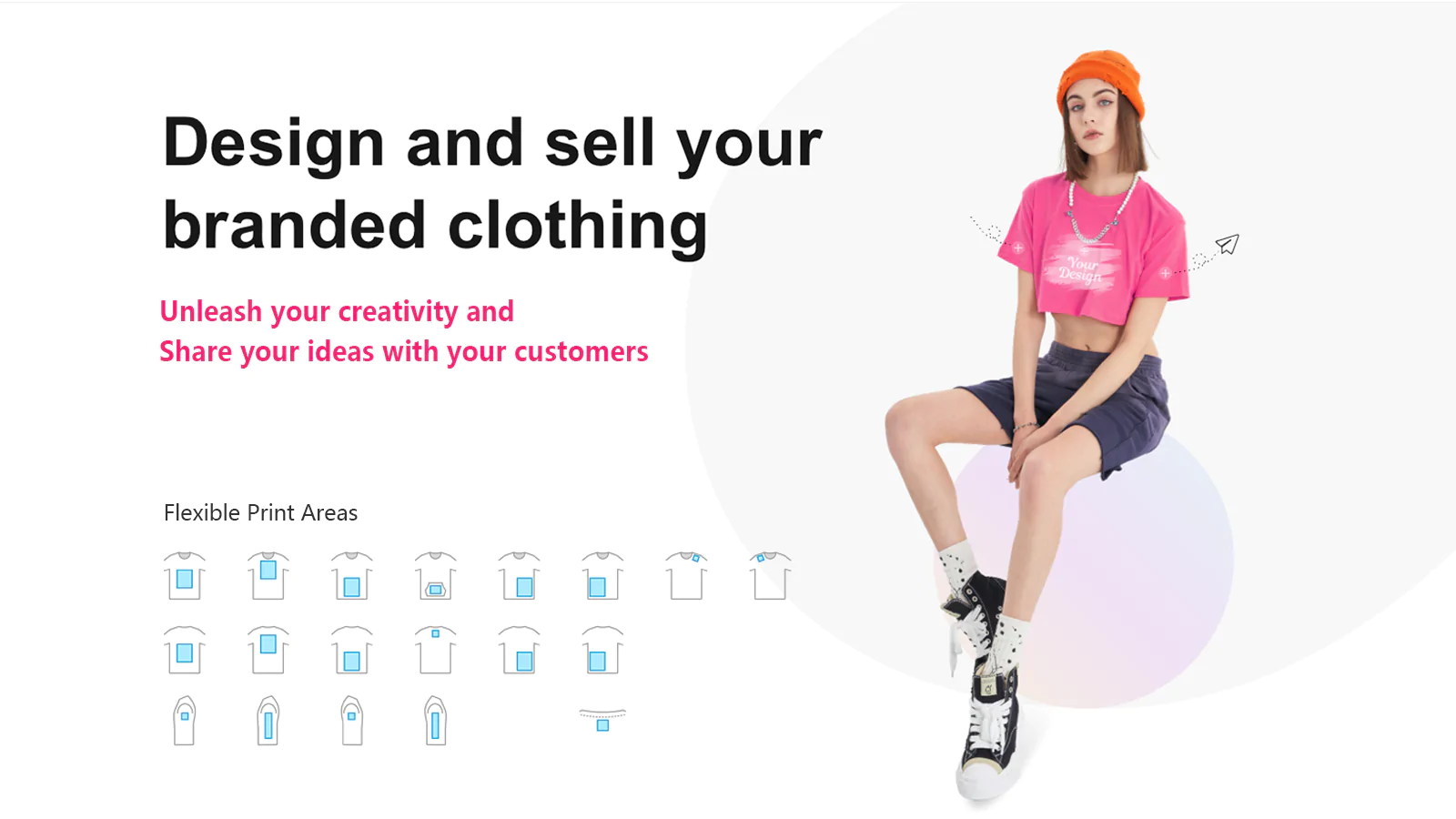 PODpartner: Print on Demand is an app that provides a dropshipping service of reliable print-on-demand clothing globally. You can design your clothing from an extensive catalog of options and have no concerns over quality. There are no order minimums and you won't have to deal with excess stock.
98% of orders are fulfilled within 48 hours and the products are of premium quality and have a 99% customer satisfaction rate. It is really easy to work with PODpartner: Print on Demand, you can choose your product, design your clothing with the CustomGeek design tool, connect your PODpartner to your online store and then just advertise your products. The rest of the process is taken care of!
PODpartner: Print on Demand Highlights
No need for stock with print-on-demand.
9 years of industry experience.
98% of orders are fulfilled within 48 hours.
An extensive catalog to choose from.
Unlimited Product Options

Unlimited Product Options allows you to give the customers the options they need for the products you sell to make them personalized. If customers want to engrave a name on a necklace or bracelet, this is the perfect option for your store. It works with a wide range of products including jewelry, greeting cards, clothing and more.
There are numerous ways to display the options and get them to be inputted on your store. Customers will like the easy access and simplicity of the app for your store. The app does allow you to advanced options as well, to make the customization unique to your store and products.
The app is quick to load, compatible with all themes and perfect for stores with few or numerous options.
Unlimited Product Options Highlights:
Fast loading and compatible with all Shopify themes available.
Can offer simple or complex options for your store.
Perfect for store with any number of customizations.
Offers great personalization options for your products.
SenewPrint

A print-on-demand business is a great way to sell products without having to worry about such things as stock and product quality and investment. This app allows you to offer original artwork on various products from canvases to t-shirts. Your product is printed, packed and shipped for you on-demand with your branding on it.
You also have the option for your customers to personalize their products from your store. This app also has great shipping rates by working with a number of logistics providers.
SenewPrint Highlights:
Various artwork to choose from.
Lots of products to offer your customers.
Choose your profit margin.
Eco-friendly product and packaging options.
Best Custom Product Options
This app allows you to improve the shopping experience of your visitors to your website. There are numerous options that allow you to build a better product page that allows customers to make changes to the products they order.
There are numerous ways that customers can make changes to the products they order. For instance, you can use swatches, radio buttons, checkboxes, image uploads and custom text boxes. The styles available for each option is really good as well. For instance, for buttons you can have rounded corners, square corners or invisible buttons.
For all products, you can add conditional options. So if you only offer a red product in large, then when the customer selects red, that is the only size option that will appear. At the same time, you can add in price adjustments. So when a customer adds more text/color changes, you can charge more so you can keep profit levels to the right amount.
The app is super easy to use and requires no coding knowledge.
Best Custom Product Options Highlights:
Numerous options for allowing customers to choose the customizations of the products.
Lots of styling options for you to make the selections appear aesthetically pleasing.
Conditional logic systems to ensure that you can sell only what you can offer by restricting options with certain choices.
Increase prices with certain options to ensure you don't lose out.
Enhancing Your Shopify Store with Product Options Apps
Key Considerations for Choosing an App
When selecting a Shopify product options app, it's crucial to consider the features that align with your specific needs.
Some apps offer a broad spectrum of functionalities, while others focus on particular aspects like size or color customization.
Additionally, the level of support varies across apps, ranging from extensive documentation and assistance to more basic help.
Lastly, pricing is a key factor, with options ranging from free to subscription-based models.
Maximizing Store Growth with the Right Tools
The Shopify app store is a treasure trove of tools designed to enhance your store's growth.
Choosing the right app from thousands available can be daunting, but focusing on apps that align with your business goals is essential.
Whether it's improving customer experience, increasing sales, or offering unique product customizations, the right app can make a significant difference.
Features and Benefits of Top Apps
The best Shopify product options apps offer diverse features like custom text, dropdowns, calendars, file uploads, and color swatches.
These functionalities not only allow for personalized products but also contribute to increased revenues through custom options.
Additionally, apps that support conditional logic, add-on pricing, and easy installation can significantly enhance the shopping experience and streamline store management.
Optimizing Product Customization with Shopify Product Options Apps
Personalization and Customization Options
Personalization is key in today's market, and Shopify apps offer various ways to customize products.
This includes options for engraving, monogramming, and custom printing.
By allowing customers to design their products, you not only meet their specific needs but also enhance their overall shopping experience.
Improving Sales and Average Order Value
Product options apps can significantly boost sales and increase the average order value.
By offering additional services and customizations, customers are often willing to pay more, leading to higher revenues.
Features like product bundles, price add-ons, and upselling related products are effective strategies for increasing sales.
User-Friendly Interface and Support
Ease of use is crucial for both store owners and customers.
The top Shopify product options apps come with user-friendly interfaces, drag-and-drop form builders, and no coding requirements.
Moreover, many of these apps offer robust support and documentation, ensuring a smooth experience for store owners during setup and customization.
Conclusion: 12 Best Shopify Product Options Apps
Give your customers a chance to customize the products they're going to buy from you. These Shopify product options apps allow your customers to select the options they want from several options and then you can product the product (through print on demand) or deliver them the variant you have. You can also increase revenues by charging extra for the different options that the customer selects. Which of these Shopify product options apps will you install on your website?
FAQs
Are there any limitations on the number of custom options I can add using Shopify Product Options?

While some Shopify Product Options Apps may have limitations on the number of custom options you can add, many offer scalable solutions to accommodate a large number of product variations.

How do Shopify Product Options Apps impact the loading speed of my online store?

These apps slightly impact the loading speed of your store, depending on their complexity and the number of options provided. However, most apps are optimized for minimal impact on performance.

How do Shopify Product Options Apps handle product pricing variations based on different options selected?

These apps typically allow you to set different pricing for different product variations. Prices can automatically be updated on the product page based on the options selected by the customer.
Avi Klein
Vast experience in the online world. Shopify Expert, SEO expert, Web developer and consultant to several online companies. Read more about
our approach
to reviewing themes and apps.