The Top 12 Shopify Return Apps [2023]
Last modified: March 19, 2023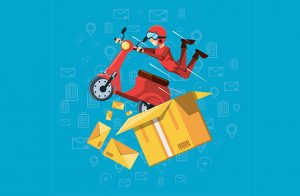 #
Image
Name

Get a Free Custom Shopify Store
1

Returnly: Returns & Exchanges

2

AfterShip Returns Center

3

Rich Returns

4

Return Rabbit: Easy, Automated Returns

5

Return Prime

6

ShippyPro - Labels and Returns

7

Automated RMAs and Returns

8

Igloo Free Returns Protection

9

Clicksit Return Center

10

Cricket Returns

11

ZigZag Global

12

Bold Returns

Show More
Customers like to know that if there is a problem with their order they can return the items. In some countries, like the UK, customers have the right to return items bought online up to 14 days after purchase, even if it is just because they've changed their mind. Rights for customers across the US can vary between states, but generally, customers can have up to three months to return goods if they are unworn, unused and in a good condition.
The easier it is for your customers to return unwanted products or exchange products, the more likely they are going to convert on your website. A key aspect of this is for the customer not to have to go through live chat or a complicated email system in order to book, or arrange, a return. Therefore, you need to use one of the Shopify return apps to meet this demand.
What To Look For In The Shopify Return Apps
You want to make sure that the Shopify return apps you're choosing from don't slow down your website, as this can negatively impact your SEO. In addition, you need to make sure that the customer experience is better than using other means of communicating with you.
In addition to helping you make it easier for customers to return items, you're improving the trust between you and your customers. This can help improve order values and frequency of the number of orders placed by customers.
So, what are the best Shopify return apps? Here is our list of the top choices.
Filter between free and paid
Returnly: Returns & Exchanges
Returnly not only allows your customers to state that they need to return an item easily, but makes it frictionless and builds store loyalty. With Returnly, they can request to have returns processed as store credit, that can be used before they've sent the returned goods.
The ease at which this app can integrate with your store is amazing. With just a little work, you can have customers feel better about buying from you. This app is only available for shops that have operations and customers in the US and Canada.
The returns center on your website can be customized, so the colors can match your branding. And, as an app user, you don't need to do much. All you need to do is set your product returns policy, the company will then handle everything else for you. This will include label generation, refunds and more.
Returnly: Returns & Exchanges Highlights:
Create a frictionless returns environment for customers that can help you to build trust with your audience.
Reduce the amount of work that needs to be done by having the company take care of much of the administration.
Let customers buy replacements with store credit.
Available only in the US and Canada.
AfterShip Returns Center
This is designed for smaller, fast growing Shopify stores. It allows you to manage your returns that helps customers feel valued and free to return items that aren't right. Therefore, you can build a strong customer loyalty platform. This can turn returns into long term customers.
The app works by giving your customers an intuitive interface that allows customers to process a return with ease on your store. This allows you to also focus on the work to promote your business, rather than the hassle to manage all of the return requests manually or on different systems.
The returns system supports pre-paid labels, returns to store and a customer's choice of carrier. And the customer can choose to have the return, refunded, store credit or exchanged.
AfterShip Returns Center
Easily manage all the returns from one dashboard.
Allows for a simple, frictionless returns process for customers.
Build customer loyalty.
Supports a wide range of return options to provide flexibility to customers.
Rich Returns

Most Shopify Return Apps are specific to the country they serve. For instance, we've already had UK only and USA & Canada only options. However, this app is global. There are support teams based across Europe, USA and Canada to help you create a strong, robust returns system that will help you build trust with your audience, while having a cost effective way to support customers.
It can support numerous languages and currencies, with more than 50 couriers across the world allowing you and customers to use the couriers they prefer.
There is a beautiful portal that is easy on the eyes and intuitive. All the information you need is there in one dashboard, so it is easy to manage. You can even find out when the customer is returning their order.
Plus, you can ensure that some products are excluded from returns. This is necessary as some products can't be sold on or aren't covered by return laws. This includes customized products.
Rich Returns Highlights:
Exclude certain products from return.
Find out why customers are returning items.
Customize emails for your audience during the returns process.
A simple to use, but data rich, dashboard for you.
Return Rabbit: Easy, Automated Returns

Return Rabbit is an exchange-first returns app that enables Shopify merchants to improve their post-purchase experience. By turning more refund requests into exchanges, you retain customers AND revenue while providing a delightful experience that inspires loyalty and repeat purchases. While it's easy, inexpensive, and fully automated, Return Rabbit is packed with robust functionality that ensures your satisfaction.
So why is Return Rabbit a smarter choice than other Shopify returns apps? It was built for enterprise ecommerce, so you get big returns functionality at a price that works for your online business. When you first login, you see your returns management process dashboard to discover trends, which products are being returned most and why, and how customers are returning or exchanging products. With customizable return reasons and subreasons, you glean product feedback and product quality insights from your customers to inform your business. And while other return apps are packed with lots of bells and whistles, Return Rabbit has exactly what you need to retain customers and drive additional revenue – you can launch immediately after Return Rabbit does all the white glove setup for you, and continue to customize as you get more familiar with how it can better serve your needs.
Some customers use the return insights from Return Rabbit to scale their business, better understand their customers, and take the burden off of customer service to handle returns. Others want a simple, fully automated returns app that is easy to launch.
Return Rabbit Highlights:
Affordable, enterprise-grade returns automation
Branded notification emails and return portal
Unlimited returns subreasons for product insights
Custom automations for emails and tracking
Improve customer experience
Takes minutes to setup, live in 48 hours
Return Prime
Return Prime is a returns app that helps you manage all your returns, exchanges and refunds at one place. It lets your customers request a return and exchange on their own, helping you reduce your support queries and build trust. You can send return labels to email and refund customers instantly via Gift card, discount code or to their cards.
The app is rated 5 stars on the App store and is being trusted by thousands of merchants across the globe. One of the most important elements for any app is their customer support and this can be verified easily from their reviews. You may try Return Prime to solve your returns and exchange problems in no time. Make use of Live chat to get instant answers and solutions.
Return Prime Highlights:
Free plan to help startups start and try out without paying anything
Translate your entire customer returns journey in any language of your choice
Create reasons specific to a product/collection
Restrict returns or exchange on specific order or products
Allow customers to exchange with any product of their choice
14 Day refund policy on all paid plans, no questions asked
ShippyPro - Labels and Returns

This is a one-stop shipping solution that allows you to create shipping labels, track packages and manage returns. It can really allow you to save time in your fulfillment processes and also the returns process for your store.
The app can connect your site to your couriers from across the world. This can allow you to save up to 18% on your shipping costs. And if you sell across other market places, like Amazon, eBay and others, you can connect them all together.
When dealing with returns, you can book them through the app with your preferred courier and then send the label to the customer to affix to the returns.
ShippyPro – Labels and Returns Highlights:
A complete shipping solution for outward and inward shipping needs.
Connect with your favorite couriers.
Create and print shipping labels.
The first 30 shipments are free.
Automated RMAs and Returns
Make it much easier for your customers to request and complete returns with your brand thanks to this super-easy-to-use app. When they make a request, they can receive a pre-paid label and then send the return item on its way, without you doing a thing. You can route your returns to different warehouses depending on the reason for the return.
With one dashboard you can manage all the returns and collaborate across your team.
The process for the customer is intuitive, with them able to enter an email address, order number, items for return and a reason for requesting a return. Both you and your customers will receive regular email notifications on the carriers progress with the return.
There are more than 100 carriers that you can use from across the world. And you can charge customers for the return postage using Stripe. If you're looking for reports, there is a great export system which can download all the information into an excel document.
Automated RMAs and Returns Highlights:
Customize the valid return windows, to match your products particulars and why customers might want to return your product.
Advanced analytics with exporting of data to Excel for analysis.
Email alerts for you and your customers when carriers have picked up and delivered back to a warehouse.
Charge customers for returns, especially good if you're running an international retail business.
Igloo Free Returns Protection -
Inactive
Offer returns for your products with a great, low cost option. The app is free to install on your website. What this app does is that it acts as insurance. Customers can choose to have free returns protection by adding an insurance amount to their cart total, of about 1-3% of the product value. Then, if they want to return an item, everything has been repaid.
This solution that allows you manage returns can claims on different platforms. This makes the whole process easier and hassle-free for both you and the customer. This app is specifically for those retailers who operate domestically within Signapore. However, those who are outside can actually get a customized solution and there are plans for an international solution soon.
This solution is great because it allows the customer to choose whether they want to have free returns protection for a small fee. If they don't it can lower costs of the order. However, what it allows you to do is to reduce overall costs for the customer as you don't have to be calculate those average costs and add them to product prices. Therefore, your costs can be more competitive.
The returns have to be submitted through their platform.
Igloo Free Returns Protection Highlights:
Reduce the costs of your products by not having to include costs for returns into your product price over numerous sales.
Customers can choose whether they want to have free returns shipping protection.
Easy for the customer to organize and you to manage.
A great system that is going international.
Clicksit Return Center -
Inactive
This is a completely free Shopify return app for your store. It offers you to process returns through the CollectPlus system in the UK. So if you're not based in the UK, this isn't an app for you. For those in the country, it is an excellent app to effectively manage the returns process, without having to do too much work.
Customers will use the self-service app to process returns. Then they can drop off returns at any of the CollectPlus return stations and then they will be collected automatically. You only get charged for the returns that are processed.
In addition, you can track all returns that have been processed and email the tracking code to customers, so they can be reassured that the return is being processed.
Clicksit Return Center Highlights:
A free Shopify return app that works great for UK based shippers.
Only get charged when there is a return, and that is to CollectPlus.
Track all returns and send tracking information to customers.
Use standardized returns policy, customize or use your own.
Cricket Returns -
Inactive
Ask anyone why Amazon has performed so well and they will say that is because they have made the Amazon returns process so much easier than competitors. A simple returns process is a great way to build customer loyalty and trust and if you can mimic the Amazon style, you can be sure of a great business model in the future.
That is what Cricket Returns attempts to do. They replicate the same, easy for the customer, returns process on your store. It can host a number of returns at any time and do it with style. The portal matches your branding with ease, so you can keep customers interest in your brand. And the setup is painless.
To help you with future business decisions, you can see lots of data. And there is tight integration between the app and the store. Therefore, there is less reconciling work to be done later for accounting.
For the shoppers there are also numerous benefits. Their experience for returns is familiar, easy to use and reassuring. They can track the return, every step of the way and the app is about to release a label free return solution to make it even easier for the customer.
Cricket Returns Highlights:
Mimic Amazon's highly successful returns process.
Give the customer tracking information so they can see where their return is in the process.
Lots of data for you to analyze.
Easy to install, manage and use software that integrates perfectly into your store and still look branded.
Another app that only works with retailers in the UK, this app does allow for those in their service area to manage returns with a global audience. The platform connects retailers to a global network of over 220 warehouses, 100 carrier services, 26 marketplaces and more than 130 countries. This is all done from a single point of interaction.
The software uses complex systems to calculate the most cost effective way for retailers to bring back products from customers.
ZigZag Global Highlights:
Helps to save costs on returns.
Speeds up the returns process.
Works in 130 countries.
Uses over 100 carrier services.

Build a robust returns process for your Shopify store and then turn this into an amazing, powerful marketing tool for your brand. Customers can submit return requests, track the status and print shipping labels. And all of this from a simple to use, aesthetically pleasing portal that is integrated into your Shopify store.
You can set custom return rules, deadlines and see the analytics of returns in the backend that make it simple to manage for you or any member of your team. This helps you save time trying to crunch the numbers as you try to save your brand money while also fulfilling your legal obligations of offering returns.
Customers can add notes, images and other information to their returns. This can make it easier for you to see the damage/reason why the product is being returned. Shipping labels are also automatically printed for UPS return.
Bold Returns Highlights:
Integrates perfectly with UPS.
Tracking system for customers to find where their refunds are.
Set custom rules for which products can and can't be returned.
Get information from customers on why products are being returned.
Final Word: The Top 12 Shopify Return Apps
When it comes to offering returns on your stores, you're spoilt for choice with the 12 Shopify Return apps that we've featured on this post. However, some of them will only work in certain territories. So always be sure that you're looking for the best app for your store that will work where you operate. Which app will you choose?
Avi Klein
Vast experience in the online world. SEO expert, Web developer and consultant to several online companies.
Read more...
. Read more about
our approach
to reviewing themes and plugins.