11 Best Shopify RMA Apps – [2023]
Last modified: December 4, 2023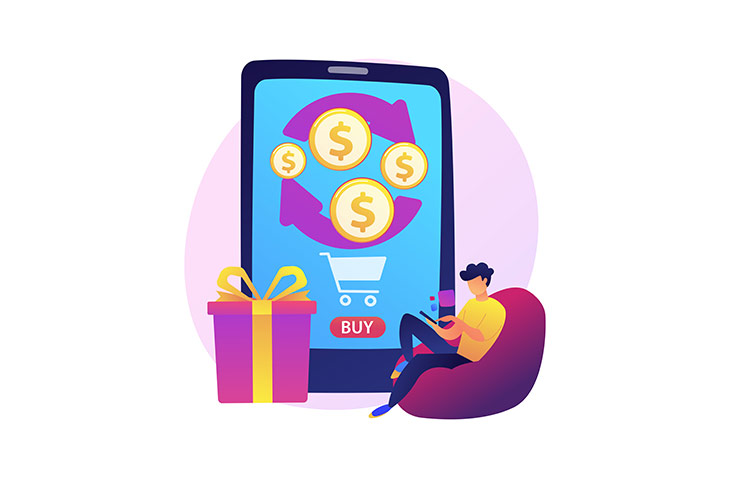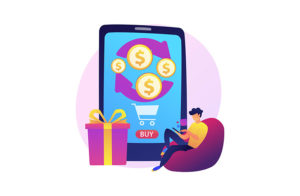 #
Image
Name

Get a Free Custom Shopify Store
1

Rich Returns

2

Return Rabbit: Returns Management, Exchanges, and Recommendations

3

COS Order Returns Manager

4

PostCo 360: Returns Center

5

Return & Exchange Assistant

6

Customer Order Management

7

Automated RMAs and Returns

8

Atomic Returns (Unavailable)

9

Support Tickets Plus

10

Returnly: Returns & Exchanges

11

Clicksit Return Center

Show More
When it comes to eCommerce, there are many aspects that have to be done. For instance, you have to manage your shipping, collection of goods and more. Another thing that you need to do is to manage returns. There are many ways to manage returns, product exchanges and refunds, but you might need one of the Shopify RMA apps.
What can Shopify RMA Apps help you with?
When it comes to returns, there are many aspects to control. You need to get the goods from the customer and then manage any store credit or refunds that might need to be given. This can be a really hard thing to do manually, which where Shopify RMA apps can help you.
They can automatically create return processes that allow you to collect the items that you need to from the customer, issue exchanges and offer refunds when applicable. If you're not spending all your time managing these aspects, you can quickly get on to other matters on your website, like marketing and servicing other customers.
Many of the app featured will have facilities that allow the customer to process the returns themselves. This saves you even more time and can help you manage returns and refunds without spending much time on them at all.
Key Takeaways
1
Shopify RMA Apps streamline return and exchange processes, boosting customer trust and operational efficiency.
2
Customizable interfaces in Shopify RMA Apps align with brand identity, enhancing user experience.
3
Shopify RMA Apps provide detailed analytics for better return management and strategic decision-making.
Best Shopify RMA Apps – Our Top Options:
Filter between free and paid
Rich Returns
Rich returns is the perfect option when you have to make returns easier to use on your website. It is fully GDPR-compliant, with privacy-focused partners that are based in Germany. The app is trusted by some of the fastest growth Shopify stores and has a high rating. It allows you to set up processes on your website that allows for returns and exchanges with your customers without too much trouble. It has been exclusively built for Shopify environments, so it is a perfect solution.
The app has been proven to lower the return process for both you and the customer. This makes everyone happy and with lower costs as well, you can be sure that you're not breaking the bank when dealing with customers who wanted something different. A good return experience can also be a good reason why some people give a five-star review.
The app doesn't just work in the US, like so many others. This makes it perfect for those selling to a global audience. There is a branded return portal that keeps all the interactions within your brand. You can manage all the returns from one dashboard, and you can offer exchanges, even on variants. You're also able to exclude products from returns or exchanges. This can be useful when you offer customization and these aren't liable for returns in many territories.
Rich Returns Highlights:
Lots of features available that allow you to keep your customers happy when they're trying to return goods.
Lowers the time spend on processing returns as well as the cost associated with returns.
Can exclude certain products and can also include variant exchanges.
Branded self-service returns element.
Return Rabbit: Returns Management, Exchanges, and Recommendations

Return Rabbit's revenue-focused, data-driven technology makes returns management hare-raisingly easy for Shopify merchants. It's designed to maximize your revenue by converting refund requests into exchanges, while providing an excellent experience for your customers so they want to come back again and again. From return subreasons that drive product quality to upsell revenue from recommendations, you're sure to be a happy customer.
What makes Return Rabbit different is that it provides robust enterprise-quality returns functionality and analytics at a price small businesses can afford. The analytics dashboard offers a 360 degree view of your returns management process to discover return trends, optimize your products, and uncover shopper behavior tendencies. You can easily analyze return reasons and product feedback from your customers to improve your products and increase customer retention rates. Plus, every aspect of your post-purchase experience can be automated, with fully configurable rules and policies from shipping labels and QR codes to email notifications and return order tracking.
The best part? Your customers never need to contact customer service, so you spend less time with returns to focus on bigger and better things. With Return Rabbit, you can control how and when returns get approved and automatically process returns for warehouse teams.
Return Rabbit Highlights:
Actionable analytics & ROI-based reporting
Fully branded returns portal and email notifications
Powerful full catalog exchanges & recommendations
Custom automation and business rules
Easily offer labels and track packages
Completely automated from start to finish
COS Order Returns Manager

This app will automate the return process for your brand. Therefore, customers can submit a return on an order without ever having to speak to a member of your team. This reduces the number of times that you need to speak to customers and speeds up the processing time. It also makes customers happy as they can process returns when they can, not when your shop's telephone lines are open.
The self-service option has a branded return portal that is at yourdomain.com/a/orderreturns. Customers can then request a return here. They will be given return details, instructions and any shipping details that they need. The customer can choose between a refund for the items or a credit note for your store.
You can give the app permission to automatically grant refunds if possible. And you can accept multiple returns per order and on the same day. But you're also allowed to set the time window that allows for the return.
The app easily integrates with EasyPost for prepaid return labels. Other shipping services can be used with this app include UPS Ground and FedEx Ground. Orders that are being returned can have automatic notifications for the customer, to help build trust. You can customize these email alerts, to make them more branded to your store.
COS Order Returns Manager Highlights:
A free branded returns center for your store.
Different shippers you can use to get the returns.
Easy, self-service option for your brand.
Customize email alerts about the progress of the fund.
PostCo 360: Returns Center

This app allows your store to have its own return center. The app gives your website a portal that allows you to add logic, customize your policies and reduce the cost of processing returns. This enables you to have higher customer loyalty through better experiences. All you need to do is to set your product returns policy to the dashboard and the rest is handled by PostCo. They can handle everything from label generation to refunds and everything in between.
The returns page is fully branded for your online store, allowing you to have a self-service center that reduces friction between you and your customer. This allows you to retain more revenue with instant in-line product exchanges as well because customers will be happier to receive them. You're also able to approve or deny exchanges or returns with one click, saving you time.
There is an automatic process for offering store credit as a refund, and you can use multiple return methods. There is no need for any technical support. The app is super easy to install and use. All you need to know is how you would to receive your returns and manage them.
PostCo 360: Returns Center Highlights:
An automatic process for offering store credit, keep customers within your store infrastructure.
No technical knowledge required, just how you would like to operate refunds on your store.
Lots of different couriers can be used for your brand.
Seamless integration with your brand.
Return & Exchange Assistant
This app allows you to provide your customers with the best alternatives to returns and refunds, while also ensuring that you're maximizing profits. The app uses data to calculate how much store-credit your customer's request is worth, the smart algorithm creates a variety of options for your customer, so they can choose their own preferred alternative. Therefore, they're given a wide range of choices that allows them to pick something that is most suited for them. This can help retain them in the longer term.
You can manage all the returns within an RMA system. You can also convert returns into revenue with store credit and have customers do most of the work by using a branded self-service returns area on your website. This can help reduce the return and churn rate as well as improve consumer retention for your store.
The app is mobile friendly and works with any language or currency. This makes it very versatile and a powerful option for your brand.
Return & Exchange Assistant Highlights:
Automatically calculates how much the refund is worth in store credit, offering customers the chance to get more and the best option for them.
Gives customers the choice.
Self-service area.
Can help with profit building.
Customer Order Management

This app allows customers to send RMA requests to your store for any order or invoice you have. Therefore, customers can effectively feel more in control over their purchases and how they're managing them. The app allows customers to lookup from past orders and make changes like shipping address and more.
In addition, customers can make repeat purchases on orders they've made before. This can save them time. This can be very good for busy customers who would like to have more time. You can also offer a discount for customers who want to use this facility. In addition, customers can request changes to their order before it has been sent. This can include shipping address or changing a variant.
The most important aspect of this app is the order lookup. It makes everything so easy for the customer and you.
Customer Order Management Highlights:
Allows customers to use an order lookup for them to find the order they want.
Can offer discounts to customers if they make a repeat purchase.
Can change shipping address on an order.
Easy for the customer to use.
Automated RMAs and Returns

This app allows you to create an environment where customers can return products with ease. They can receive all the prepaid shipping labels and ship the returns without dealing with customer service agents. You can also route returns to different warehouses. You can manage and track all your returns in one easy to use dashboard. This allows you to collaborate with your team with ease.
All your customers need to do is to enter their email address and order number, select the items, and then provide a reason for the return. They will then receive a prepaid return label, and then they can return the item via the shipping courier of your choice. Both you and your customers receive the return information for reference.
This app works with more than 100 shipping carriers across the world, therefore, you can use the app as an international store or operate in almost any territory. All prepaid labels can be automatically generated for your customers with ease. And you can charge your customers for the returns if you would like, via Stripe.
You can prevent returns for different reasons and route returns to specific locations for dealing.
Automated RMAs and Returns Highlights:
Can have returns shipped through 100 shipping carriers across the world.
Get customers to pay for the returns.
Self-service for the customers.
Collaborate with your team on any return.
Atomic Returns (Unavailable) -
Inactive

This app was formerly known as Cricket Returns. It is a scalable return solution for your website that lets customers get their returns right, first time, every time. It offers a management solution that allows customers to get a personalized return experience for your website. Everything is really simple for your customers, and they can track their returns on your website, no more wondering where their return is. They will also receive notifications.
The customers can also send messages back to the retailer with ease. And customers can also use QR codes within the returns process.
Atomic Returns Highlights:
Really simple process for your customers to use.
Can use numerous shippers for returns.
Tracking and notifications on returns.
Allows QR codes to be used for returns.
Support Tickets Plus -
Inactive

This app allows you to integrate a system that can help you manage your customers support issues. It can handle all kinds of issues, exchanges, and returns on your website, within the Shopify admin area. You and your customers never have to leave your website to process these and get them sorted.
By keeping the front end short for the customer, you can ensure that customers, regardless of their technical ability, can request a ticket for their order. You can then manage the request to your best ability. However, what is wonderful about this process is that tickets are interchangeable. Therefore, if the customer creates a support ticket but actually requires an RMA, you can convert it into that with ease. This saves time and prevents you (or the customer) from getting mixed up.
Customers are allowed to access their tickets from inside your shop. This allows them to review files, shipping labels, make comments and see the history. They can also add messages to talk about their problems in details.
Support Tickets Plus Highlights:
Manage customer queries and other details with ease.
Turn support tickets in RMA within seconds.
Everything stays on your website.
Easy for all to use.
Returnly: Returns & Exchanges -
Inactive
This app allows you to offer a self-service for your website, allowing customers to manage their returns without talking to you. The returns center area on your website is completely brandable making it part of the experience that your customers expect. It allows them to manually exchange products in orders and get the products that they want.
In addition, there is a comprehensive refunding element to the website and you can set flexible return policies. There are also reports to help you spot trends when it comes to the returns. If a lot of a type of product is being returned, you could stop selling it, or make changes to the product description, so customers don't order it as much if it isn't right for them.
The app can also recommend product exchanges for the customer, making the process much easier. There are also something add-ons for the app that can tailor the experience for you and your customers. Returnly is only available in the US and Canada.
Returnly: Returns & Exchanges Highlights:
Available in the US and Canada.
Lots of add-ons to improve the experience of your website.
Comprehensive refunding element to improve the process for customers.
Self-service experience for customers, saving you time and money.
Clicksit Return Center -
Inactive

This a completely free returns management app. It allows those businesses who operate within the UK to offer CollectPlus returns on all orders. It is a self-service process that allows the customer to book in the return on their computers at home, gives them a shipping label, and then they can deliver the package to their nearest CollectPlus point.
The area is completely self-service and has a URL that is yourdomain.com/a/returns. Here, customers can use their mobile or email address to find the order and mark what they need a return for. It is easy to use for both you and the customer, and therefore the experience will be much easier for them.
There are different return options available. For instance, you can offer free returns to your customer, share the costs or have the customer pay in full for the return. In addition, you can then track the return as it is collected and then delivered to your business. This can save you time wondering where the return might be. Customers can also track the package, so they know it is being returned safely. Something that can reassure them.
Clicksit Return Center Highlights:
Works only in the UK.
Is a free app, no matter how many returns are managed every month.
Uses the CollectPlus system that is well established and trusted by customers.
Track the packages as they come back to your store.
Conclusion: 11 Best Shopify RMA Apps
When it comes to Shopify RMA Apps, there are a variety of apps, use the list above to find your perfect solution. Which of the apps will you install? Let us know in the comments below.
FAQs
Can Shopify RMA apps automate the refund process?

Yes, Shopify RMA apps can automate the refund process, making it faster and more efficient. They can process refunds directly to the original payment method or as store credit.

Can Shopify RMA apps handle international returns?

Yes, many Shopify RMA apps are equipped to manage international returns, dealing with cross-border shipping and customs. They simplify the complexities involved in international return logistics.

How do Shopify RMA apps improve customer service?

By using Shopify RMA apps, businesses can offer quick and easy return processes, enhancing customer satisfaction. These apps also provide transparent communication, keeping customers informed at every step.
Avi Klein
Vast experience in the online world. Shopify Expert, SEO expert, Web developer and consultant to several online companies. Read more about
our approach
to reviewing themes and apps.