The 10 Best Shopify Reward Points Apps – [2023]
Last modified: July 12, 2022
#
Image
Name

Get a Free Custom Shopify Store
1

Smile: Rewards & Loyalty

2

Loyalty, Rewards & Referrals

3

Loyaltyplex

4

Loyalty Points Manager

5

Growave ‑ Reviews, Loyalty ++

6

Rise: Gift Cards & Loyalty

7

Yotpo Loyalty & Rewards

8

Ekoma: Loyalty, Referrals, VIP

9

Loyalty Hero

10

Bold Loyalty Points & Rewards

Show More
It is far easier for you to convert existing customers into returning customers than convert new visitors into new customers. One way to do this is through loyalty schemes like those that you can award points for spending money with you. And to help you should be using one of the Shopify reward points apps.
What can Shopify Reward Points Apps do?
There are many things that Shopify reward points apps can do for you. For one, they can help with customer retention by offering shoppers a chance to win points when they make a purchase. These points can then be redeemed for money off coupons when they return again. This makes the customer feel like they're getting value for money when they buy from you.
Another thing that they can do is build conversions through gamification. Sometimes points don't have to be related directly to money, but to a tier about how good they are as a customer. The more points they get, the higher level of prestige they get on your website and the more discounts, exclusive deals, etc. they can get.
So what are the best Shopify reward points apps? Here are some of the options.
Filter between free and paid
Smile: Rewards & Loyalty

This app will reward customers who shop by giving them points when they spend money on your store. The app works by giving them in-shop currency (points) that can only be used on your website. You can also create referral and VIP programs that encourage customers to stay loyal to your store.
You can award points for numerous activities such as social shares, purchases, registrations, referrals and more. You can create the schedule and system exactly how you would like it within the app and make it unique to you.
The app is very versatile. You can set an exchange rate for the spending of the points. Or you can set an expiry date for any points that have been awarded. This can help improve sales because customers will get a sense of urgency to make another purchase soon. You can also integrate your store's loyalty scheme with Mailchimp.
Smile: Rewards & Loyalty Highlights:
Create a huge loyalty program based on giving points to customers.
Connect your programs to third-party apps to create more complex campaigns.
Add expiry dates for your currency, so customers have a sense of urgency.
There is a free plan for this app.
Loyalty, Rewards & Referrals

This app can help you create a loyalty scheme that will impress customers and get them coming back for second orders. The app allows you to send unique discount codes to former customers who can use these next time they want to make a purchase. And there is a reward system that awards points based on the purchases that the customer makes.
You can design the reward system, templates and pages of your winback campaigns to ensure that there is a seamless brand. This can help impress guests and ensure that there is maximum uptake of your reward schemes. The themes that are included within the app can be used on both desktops and mobiles.
You can set the number of points awarded per purchase. This can be set based on the purchase, the number of products or the total cart value. You can also set the expiry date for the points, pushing customers to make a second purchase quickly.
Loyalty, Rewards & Referrals Highlights:
Build loyalty programs that will reward customers for spending on your website.
Entice customers to refer their friends and family with extra rewards.
Add points to your loyalty schemes to help your brand look more enticing.
A powerful suite of analytical tools that can help you grow your business and see what is happening.
Loyaltyplex
Gamification is an excellent way to build loyalty with an audience. This is when customers are encouraged to participate in activities that will reward them. For instance, some apps like to include a wheel-of-fortune game when they give an email address for a chance to win a prize. Likewise, you can gamify your loyalty programs with apps like this one.
This app creates loyalty tiers. The customer wins points from their purchases on your store which are then turned into a tier to which they belong. The higher their tier the more they are rewarded across your store. For instance, you could have Bronze, Silver and Gold with site-wide discounts of 1%,2% and 5% respectively offered for those in the tiers.
This strategy entices your audience to buy more in order to move to a higher tier.
The app includes lots of tools to support your new campaigns. The points are calculated based on the final amount paid. So if a customer uses a discount code or makes lots of smaller discounts, they won't get as many points as those that have made one large order.
Loyaltyplex Highlights:
Creates a very complex, but highly rewarding loyalty program that can reward customers who spend more on your website.
Develop high-end campaigns that will help retain customers.
Lots of tools to help you analyze the success of your campaigns.
There are lots of customization options available.
Loyalty Points Manager

You can build a strong loyalty points system with this app. The app allows you to offer points as soon as a customer makes a purchase on your website. They can use these points against any future purchase that they make. You can also offer rewards for other behaviors on your brand such as interacting with your brand on social media, regularly visiting your website, creating an account and more.
To stop your points from being kept for too long, you can set a specific time that the points are active. This will also push customers to spend on your website quicker as they don't want to miss out on the discounts that they're entitled to. You can also set how much the points are worth on your store. This could be something like 1 point is worth one cent or 100 points is worth a cent.
In addition, you can remove products from the loyalty program. This can be an important tactic because some products shouldn't be included because they have too low a value. These products are often impulse purchases.
Loyalty Points Manager Highlights:
Integrates with your Shopify shopping cart and checkout page.
Customize exactly how many points are rewarded in every transaction.
Customize how much points are worth when the customer is making a purchase.
You can customize the email templates that can be used within campaigns.
Growave ‑ Reviews, Loyalty ++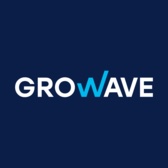 This is a multipurpose app that can help you have a strong marketing presence. The app can help you add product reviews that can be integrated with Google shopping. Therefore, you can expect to see better results from your Google Shopping Campaigns.
The app can also be used to reduce the bloated code from your website. This can reduce the loading times of your website with ease. Then you can expect to rank higher on Google and improve your website's traffic levels.
Then you can add wishlists and social login features to your site. These are highly sought by customers and can really help you improve conversions.
Finally, you can add rewards for purchases. Every time that a customer makes an order on your website, they are given in-store points that can be used against future purchases. It is simple and effective.
Growave ‑ Reviews, Loyalty ++ Highlights:
Build a powerful, strong and robust loyalty program with this app.
You can reward points for numerous actions on this app.
Improve your Google Shopping results with integrated reviews.
You can add social logins and wishlists to your website.
Rise: Gift Cards & Loyalty
This app allows you to offer gift cards that are able to be used across your selling platforms whether this is on your website or in your store. Customers can have their gift cards emailed to them for a digital version if they wish. Each gift card awarded is based on a points system. The more points they collect, the higher the reward for their gift card. Therefore, it can be a form of gamification for customers.
You can also set the rules. There are no limits to this and you can adjust them to help you retain more of your audience and improve satisfaction with customers. You can also use the app to initiate a referral and affiliate marketing program. When a customer refers a friend, they can get points that can lead to them getting a gift card. Gift cards can also be used instead of refunds.
Other rules can also be set on this app. For instance, you can set when a customer will receive their gift card, what actions automatically trigger this and other elements.
Rise: Gift Cards & Loyalty Highlights:
Easy to use and very versatile rewards system that can be added to your store.
You can set up automatically with no manual interference.
The points can be collected and spent online and offline.
This system works across devices, screen resolutions and with the Shopify POS system.
Yotpo Loyalty & Rewards

This app allows you to reward customers for numerous actions. Some of the actions that are included within the reward scheme are not included in other apps, despite this one having one of the best free plans available. The free plan covers you for the first 100 orders every month. There is also a 30-day trial.
The app is really easy to customize and the development team are there to help you build the best loyalty program for your business.
There are 15 unique behaviors that you can reward customers for. For instance, you can reward points for referring a friend, referring a friend who spends over a set amount, making a purchase, writing a product review, interacting with social media, reading or viewing targeted content and much more. There is a lot of versatility with this app.
Yotpo Loyalty & Rewards Highlights:
You can reward customers with more than 15 unique behaviors.
There is a powerful tool to build a reward system that is perfect for your brand.
You can reach out to customers via social media.
Support is available via an app development team.
Ekoma: Loyalty, Referrals, VIP

Ekoma has so many great reviews because it offers a great service and perfect options for small and large businesses alike. There is everything you need here to build a fantastic rewards system. You can offer customers points for numerous actions such as shopping on your website, visiting social media networks, referring friends and more.
And there are ways to reward customers without points if you would like to mix up your loyalty program. You can have campaigns where you reward customers with coupons, freebies and more.
The app is so lightweight that your website's speed won't be affected.
Ekoma: Loyalty, Referrals, VIP Highlights:
A 14 day free trial to help you assess the app.
Highly rated by current users.
Allows you to build a loyalty scheme that is suitable for you.
Reward with points or something completely different.
Loyalty Hero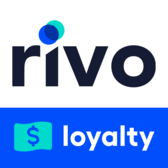 This app allows you to instantly add a loyalty and reward scheme to your website. You can offer customers reward based on how many points that they have earned. For instance, if they get 100 points, they can win a $1 coupon, if they've earned 10,000 points they can earn $250 coupon. The choice and the amount you award and reward is completely in your control.
This app will therefore encourage continuous and repeat custom for you. And you can customize everything about the campaign to make it more like your brand. The app can also be used with affiliate marketing.
Loyalty Hero Highlights:
This has been built exclusively for Shopify.
Offload inventory as incentives for your loyalty program.
Customize everything so it matches your brand.
Customize your campaigns so they are useful for you.
Bold Loyalty Points & Rewards
Bold Loyalty Points allows you to create one of the best retention programs within minutes. Motivate your customers to earn points whenever they come to shop with you. Shoppers can earn points by making purchases, sharing your brand on Twitter/Facebook, referring new customers, creating an account, joining a tier when they reach point milestones.
The more the customer spends time with your brand, the more points they can earn and the better they will be in the long term. You can also choose how they can redeem their points. For instance, you can offer percentage discounts, dollars off, free shipping, custom rewards like certain products, etc.
Bold Loyalty Points & Rewards Highlights:
Allows you to create a customized loyalty scheme for your website.
Set the number of points and actions that can collect them.
Works across devices and more.
You can set the rewards that customers can collect.
Final Word: The 10 Best Shopify Reward Points Apps
What is the best Shopify reward points apps? Above are ten of the best options that you can use on your website to create a better loyalty program. Which one will you install? Let us know in the comments below.
Avi Klein
Vast experience in the online world. SEO expert, Web developer and consultant to several online companies.
Read more...
. Read more about
our approach
to reviewing themes and plugins.