Shopify Supplement Store Starting Instructions in [2023]
Last modified: July 4, 2022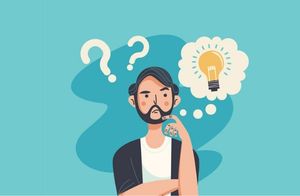 Are you looking to start a Shopify supplement store? Then in this article, we look at the reasons why you should and how you can start on the right foot.
Recommended: The Best Shopify Theme for a Supplement Store: 10 Options
#
Name
Image

Get a Free Custom Shopify Store
1

Supply

2

Avenue

3

Handy

4

Boundless

5

Loft

6

Booster

7

Polaris

8

Galleria

9

Woodstock - Electronics Shopify Sections Theme

10

Warehouse

Show More
Why Start a Shopify Supplement Store?
There are numerous reasons why you might want to start a Shopify supplement store. For one, the supplement industry is in a boom period. Growth every year is about 3-4% and you can expect that to continue.
There are lots of supplements that can be supplied as well and you can become very niche within your field. For instance, you can offer vegan supplements, natural supplements, kids supplements and much more.
Shopify is also the perfect partner for your website. It has the themes, apps and support basis to help you build and run your store.
Disadvantages of Starting a Shopify Supplement Store
One of the big disadvantages of a Shopify supplement store is that there is lots of competition. In fact, it is a very crowded market. That being said, many supplement stores don't last long because their owners don't have the tenacity to continue.
If you have the willpower, you can easily make this a successful business.
How to Start a Shopify Supplement Store
It is fairly easy to start a Shopify supplement store. The first thing that you need to do is to create an account and then design your website. There are numerous supplement themes that are available for Shopify, though two of the best are Shoptimized and Booster. These are fast themes that can load within 0.6 seconds or less.
Be sure to brand your website. There are many aspects of branding including adding a logo, favicon and more. Then you can add your products. Products can be added manually or with the help of an app.
Remember to include your shipping, tax and payment details within the back office of your Shopify account. This will help you to get paid and deliver products to your audience without any issues.
Tips for Being Successful
You can't expect your website to just attract an audience. Once you've built your website, you need to market your brand to potential customers. The best ways that you're going to do this are through SEO, blogging, social media and email marketing.
There are numerous apps that can help you with these aspects. There are free and premium apps as well. While the free version does have good features, you might want to consider some of the premium apps that can offer more than one function, like Sales Rocket.
Final Word: Shopify Supplement Store Starting Instructions
The supplement marketing is going to be big business, the market will expand by about $1 billion every year for the next few years and there are lots of opportunities to make your brand unique among the crowded competitors. Use the steps and tips above to make your new Shopify supplement store a success.
Avi Klein
Vast experience in the online world. SEO expert, Web developer and consultant to several online companies.
Read more...
. Read more about
our approach
to reviewing themes and plugins.